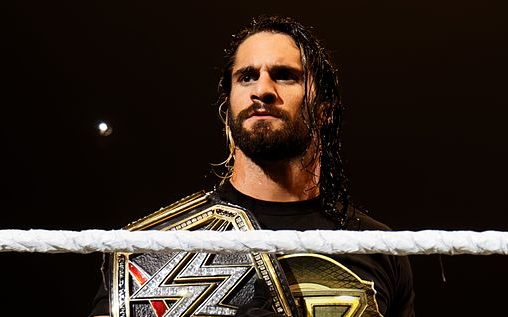 Investing in a Star
From the moment that Seth Rollins arrived in WWE, he was thought of as a future superstar. He was given a substantial push in Florida Championship Wrestling and later NXT. Upon debuting on the main roster and forming the Shield he was placed at the top of the card as a member of one of the most exciting angles in recent memory.
Eventually, when WWE saw money on Seth Rollins, they made the decision to turn him against his Shield brothers and give him a main event push. Rollins would go on to win the WWE Championship at WrestleMania after cashing in his Money in the Bank briefcase. His tenure with the championship would be cut short after a devastating knee injury that would only fuel his main event status when he returned. He quickly defeated Roman Reigns to regain the championship only to have it taken from him moments later by Dean Ambrose who was cashing in his own briefcase.
What has he done lately?
Since then, Rollins has had mixed levels of success. He has yet to regain the championship but has had reigns as Raw Tag Team Champion and Intercontinental Champion becoming the eleventh grand slam champion under its current format. The fans have grown to idolize Seth Rollins for his amazing work ethic and his incredible athleticism. He is one of the few names fans choose as their favorite to wear the Universal Championship.
Unfortunately, WWE has not incorporated the fan adulation and warm receptions into another main event run. Few superstars across both Raw and Smackdown can boast the work rate or contribution that Seth Rollins brings to the table with the exception of AJ Styles. Many have been waiting patiently for his opportunity to shine once again.
The Opportunity Presents Itself
With Brock Lesnar planning a return to UFC and the rejection by the fans of Roman Reigns as a top draw, the pieces seemed to be in place to make Seth Rollins the man to dethrone the "Beast". He had a long run with the Intercontinental Championship and would seem like the next logical challenger. Reigns has already had several opportunities and has come up short in each match. Rollins has yet to face Lesnar one on one and the fans are very much interested in seeing it.
WWE took a look at this set of circumstances and has gone the only direction they could. They chose Roman Reigns yet again. Of course, they could have booked Rollins to take the championship from Lesnar but that would make too much sense. Instead, they thought it would be a better draw to force feed Roman Reigns to the WWE Universe again and cause more frustration with their die-hard fans. Of course when the announcement broke, and Roman Reigns started taking the "Brock Hates WWE and loves UFC" angle, the fans started a bit of a swing to Reigns but it is being forced upon them.
How to bury a Superstar
Instead of doing what Smackdown does with its best worker, AJ Styles, Raw instead has buried their best. Seth Rollins should have been the Raw version of "the face that runs the place". Instead, he has been the face that shows up, delivers great matches, connects with the fans, and is not given the main event. Rather than give him a Universal Championship run, they gave him the Intercontinental championship and have had him entrenched in a feud with both Dolph Ziggler and Drew McIntyre with no clear path in site.
On top of that, Rollins has picked up unnecessary losses along the way that have done little to solidify his position as a top-flight performer. Instead of feeling like he could take on the "Beast" he is looking more and more like a guy waiting for his tag team partner to return for a feud. Calling Dean Ambrose!
What effect is it really having on Seth Rollins' Career?
Fans undoubtedly connect with Rollins and bringing him back to relevance would not be too much of a challenge. The concern is how long WWE plans on keeping Seth away from Raw's Top Prize. In the end, Seth Rollins needs to be the featured attraction on Monday Nights. He needs convincing wins and meaningful booking. Bring on Roman Reigns, Braun Strowman, Kevin Owens, and yes, bring on "The Beast" Brock Lesnar and let's watch the King Slayer burn it down!
What are your thoughts? Comment in the box below!