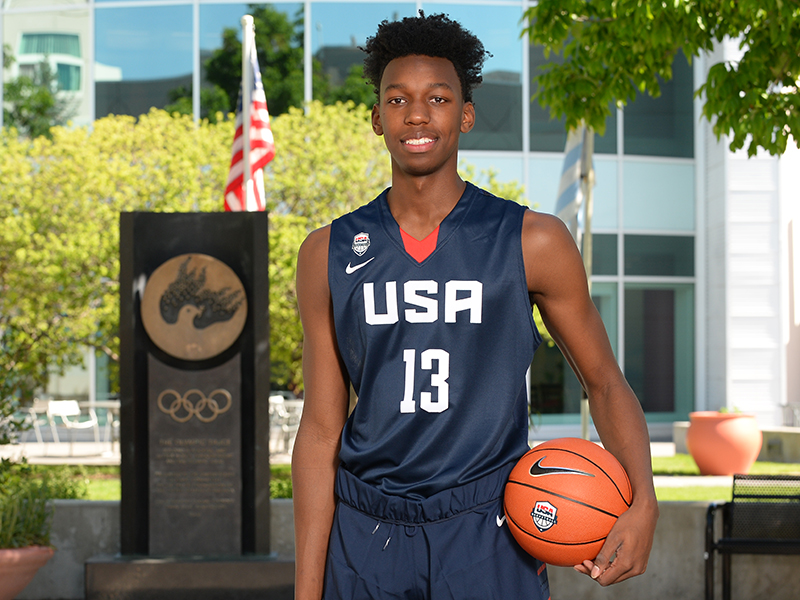 James Wiseman: College Basketball's Top Recruit
The nation's top college basketball recruit is 7'0″ center, James Wiseman. He has remained as the top recruit in the Class of 2019 for the last two years. Wiseman has continued to show his dominance and impress college coaches all over the country.
As a member of the Bluff City Legends, Nike's Memphis travel team, he has shown why he has earned the top spot from most recruiting sites.
While Wiseman didn't have his best performance this past weekend at the 2018 Peach Jam tournament (15 PPG and 48.7% shooting) he is still holding on to his number one ranking. Most coaches and analyst seem to be focusing on his coordination and athletic ability.
Wiseman holds offers from almost every top college basketball program, 17 to be exact. A few of those teams include; Duke, University of North Carolina, Kentucky, and Memphis. He had recently promised a narrowed down list of schools he was considering. That announcement had coaches and sports fans on the edge of their seats. It wasn't until an interview on ESPN that he shared his top two choices had been narrowed down to Kentucky and Memphis.
Early in the recruiting process he was considered a solid lock for the Wildcats. That all changed when Memphis hired his high school coach. His high school coach also just happens to be the legendary former NBA All-Star, Penny Hardaway.
Since that time Rivals.com has made a split prediction on which school he will end up playing for. The experts at 247sports are giving Memphis a 58% chance to Kentucky's 42%. With great reasons for Wiseman to join either program his final decision seems to be a toss-up for the experts.
Wherever James Wiseman ends up he will certainly make an impact on the college basketball scene.