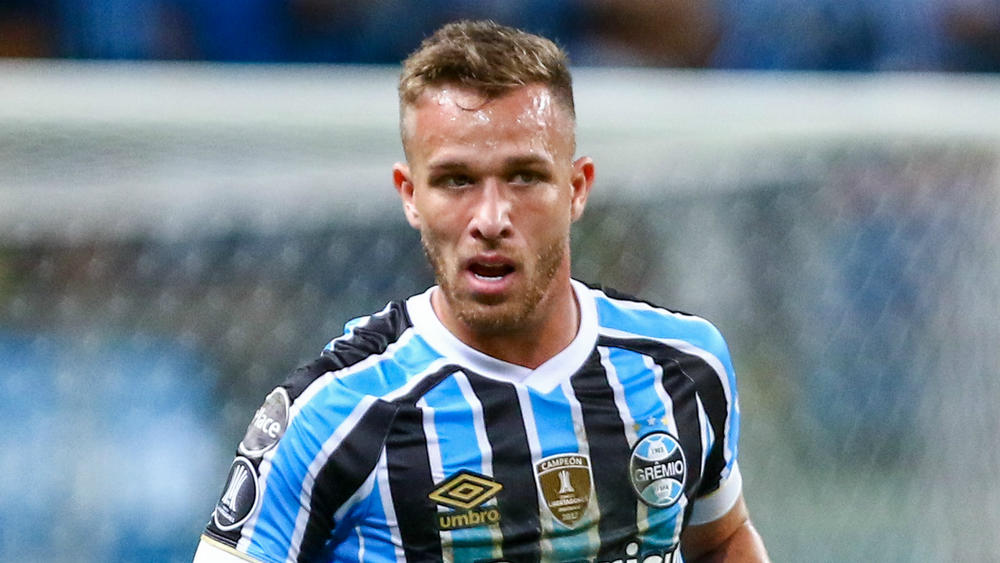 Arthur Melo Joins Barcelona As Paulinho Departs
Yesterday, FC Barcelona finally completed the long awaited signing of Brazilian midfielder Arthur Melo from Gremio. The signing had been impending since the Catalan giants announced a deal in March 2018. Negotiations were long and there were plenty of obstacles as well. The youngster had issues with his visa which further delayed his arrival in Barcelona. An even more spectacular turn of events two days ago saw Paulinho return to his previous club Guangzhou Evergrande in China on a year long loan. This was out of the blue. Most of the footballing community is still perplexed. Let us look at the details of the Brazilian for Brazilian swap.
Paulinho's Bizzare Departure
The former Tottenham man was initially under heavy scrutiny when he was signed by the Catalans. He had not been overwhelmingly successful in his early career. However, he rose up the ranks in China, being one of the best players in the CSL. This was enough for Barca to approach Guangzhou to sign him. Even though he is a player that does not exactly fit into the Barcelona system. Despite this, he arrived at the club and managed to be the highest scoring midfielder in La Liga 2017-18. He played 34 games in La Liga and scored nine goals on the way to clinching the trophy. He seemed to add a new dimension to Barcelona's game. That of added physicality.
He is now returning to China to his previous club on a loan deal. Barcelona also added that Guangzhou Evergrande will have the option to sign him permanently once the loan is complete. There are also rumors of Guangzhou having an obligation to buy as part of the contract. The motives behind signing and selling him in the span of one season remain unclear.
Arthur Arrives
Touted to be one of the next great midfielders at Barca, Arthur was finally signed on 9th July 2018 after numerous delays. The diminutive midfielder has been a superstar for Gremio. He was promoted from the Gremio youth team by Luiz Felipe Scolari in 2015 after numerous impressive performances. Barcelona have paid 30 million euros plus 9 million euros in variables for his services.
He is an excellent creative midfielder and loves organizing the team's play. He is only 21 years old and has already drawn comparisons to Xavi Hernandez and his idol Andres Iniesta. His laser guided passing is his greatest asset. His average pass success rate is a staggering 94.8%. He is smooth on the ball and can burst forward with speed to shrug off markers. At 5'8 he also has a low center of gravity. The ability to pick just the right pass and execute it is what makes him such a good fit for Barcelona.
The youngster has a tough job ahead of filling Iniesta's vacant spot. A daunting task for any player. But his consistent performances and oozing talent say that he's up to it. He just might be ready to step into the world's elite.