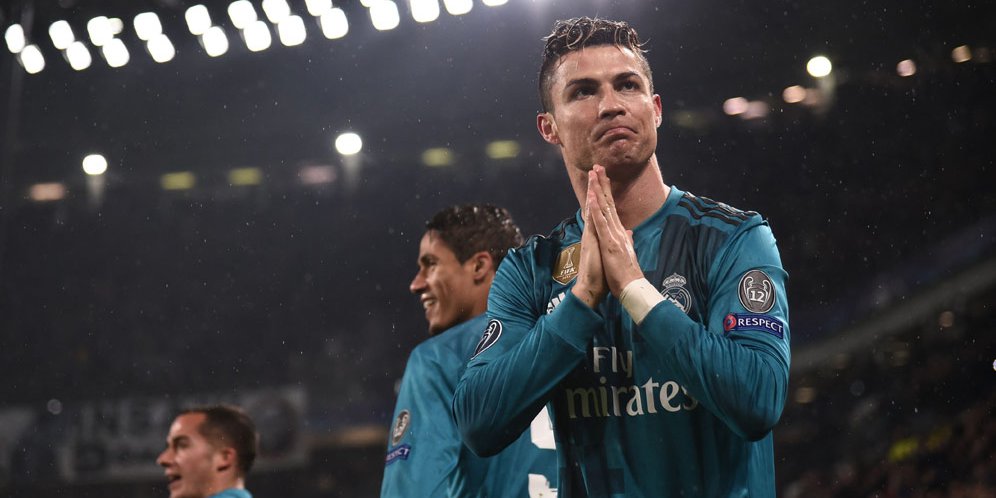 Cristiano Ronaldo's Madrid Legacy
After confirmation on Tuesday that Cristiano Ronaldo will be moving to Juventus, the soccer world begins to look back on the striker's 9 year stay in Madrid. The $132 mil transfer sees the Spanish club's greatest ever player move to Serie A with the Italian champions. Fans are left to reflect on fond memories with the Portuguese's achievements at the club being many. Here, we take a brief view of the striker's biggest accomplishments in a white shirt.
Records
Ronaldo became Real Madrid's top scorer during his stay in the Spanish capital. With 451 goals, he surpassed legend and previous team captain Raul, whose number 7 shirt he also inherited. Raul scored 323 goals for the club.
Of Cristiano's 451 goals for the whites, 105 were scored in the UEFA Champions League. When added with his 15 goals for Manchester United, he leaves Madrid with the most goals in the history of the competition. Ronaldo has also been top scorer every year for the past 6 years
Perfection of craft
Juventus will have gained a striker who is known to be a versatile goalscorer, virtually unstoppable with tactics. Many who argue for Cristiano being better than Leo Messi, point to his ability to score any type of goal in any situation.
More than half of Ronaldo's goals for 'Los Blancos' were in the second half and 85.8% of his goals were scored within the area. Additionally, set pieces being his specialty, the Madeira born man boasts 34 goals from direct free kicks and 79 penalties. Most often linking up with Karim Benzema, Ronaldo has 338 goals from open play for Madrid.
Frustrating opposing defenses, Ronaldo put away 298 goals with his right foot, 82 with his left foot, one with his shin and has a whopping 70 headers during his time in the Spanish capital.
Team Achievements
4 Champions League trophies
2 LaLiga titles
2 Copa del Rey trophies
3 Club World Cups
3 UEFA Super Cups
2 Supercopa de Espana trophies
Individual Awards
Cristiano Ronaldo won 4 of his 5 Ballon d'Or trophies with 'Los Merengues' and is tied with Leo Messi with 5 each.
The Portuguese striker has three UEFA Best Player awards and four Golden Boots. Likewise. he takes great pride in being top scorer of the Champions League six times and top scorer of La Liga 3 times.
Summary
Scoring 451 goals in 438 games for Real Madrid means Ronaldo has an average of 1.03 goals per game for the whites. To enumerate, that's 312 in LaLiga, 22 in the Copa del Rey, four in the Supercopa de Espana, two in the European Super Cup, six in the Club World Cup and as previously stated, 105 in the Champions League.
Juventus have acquired arguably the best player in world football and will be excited for the new season. Despite being 33 years old, Ronaldo will believe he has much to offer the Turin based club. Regardless of what happens, the Cristiano Ronaldo – Real Madrid love story was a thrill for all fortunate enough to live it.