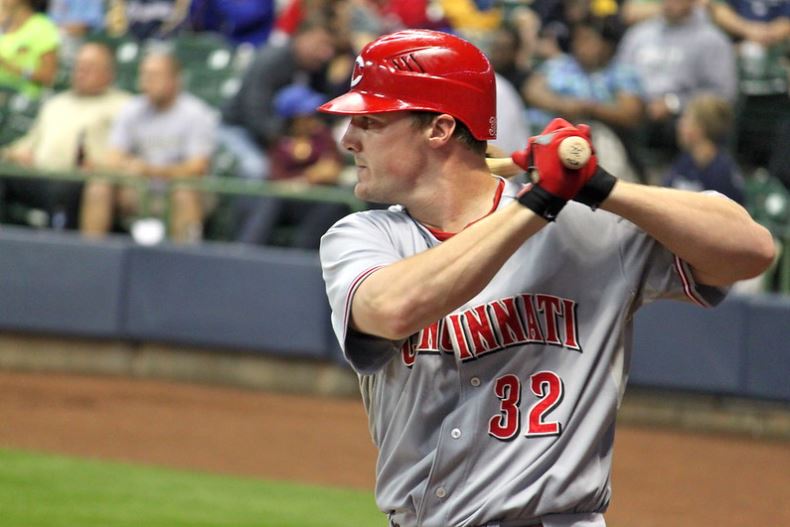 Jay Bruce Announces Retirement After 14 Seasons
After a very successful 14-year career, Jay Bruce has announced his retirement from Major League Baseball. After today's Yankees' game, the former No. 1 prospect will hang up his cleats for the last time. Bruce broke into the league back in 2008 with the Cincinnati Reds, where he spent the first nine years of his career making a name for himself. He would then spend some time with the Mets, Indians, Mariners, Phillies, and finished his career with the Yankees.
Bruce finishes his career with a slash line of .244/.314/.467 with 319 homers, 951 RBIs, 839 runs scored, and a WAR of 20.0. He was also a three-time All-Star (2011, 2012, 2016) and a two-time Silver Slugger winner (2012 and 2013). In 2012 and 2013, Bruce also finished 10th in the NL MVP voting.
When addressing the media, Bruce had this to say:
"I was so lucky to have set a standard for myself throughout my career that was frankly very good most of the time. And I don't feel that I'm able to do that, and I think that was the determining factor and in the decision. And I feel good about that decision and I feel thankful honestly to myself that I could be honest enough with myself to understand that it's time for this chapter to close.
Congrats to Bruce on an amazing career! One last time:
BRRRUUUUUCCCCCCCCEEEEEEEEEEE
Written By Zach Nau
Follow Zach and TSJ: MLB on Twitter
Photo Credit to Dylan Moody via Flickr
Follow TSJ on Facebook and Twitter