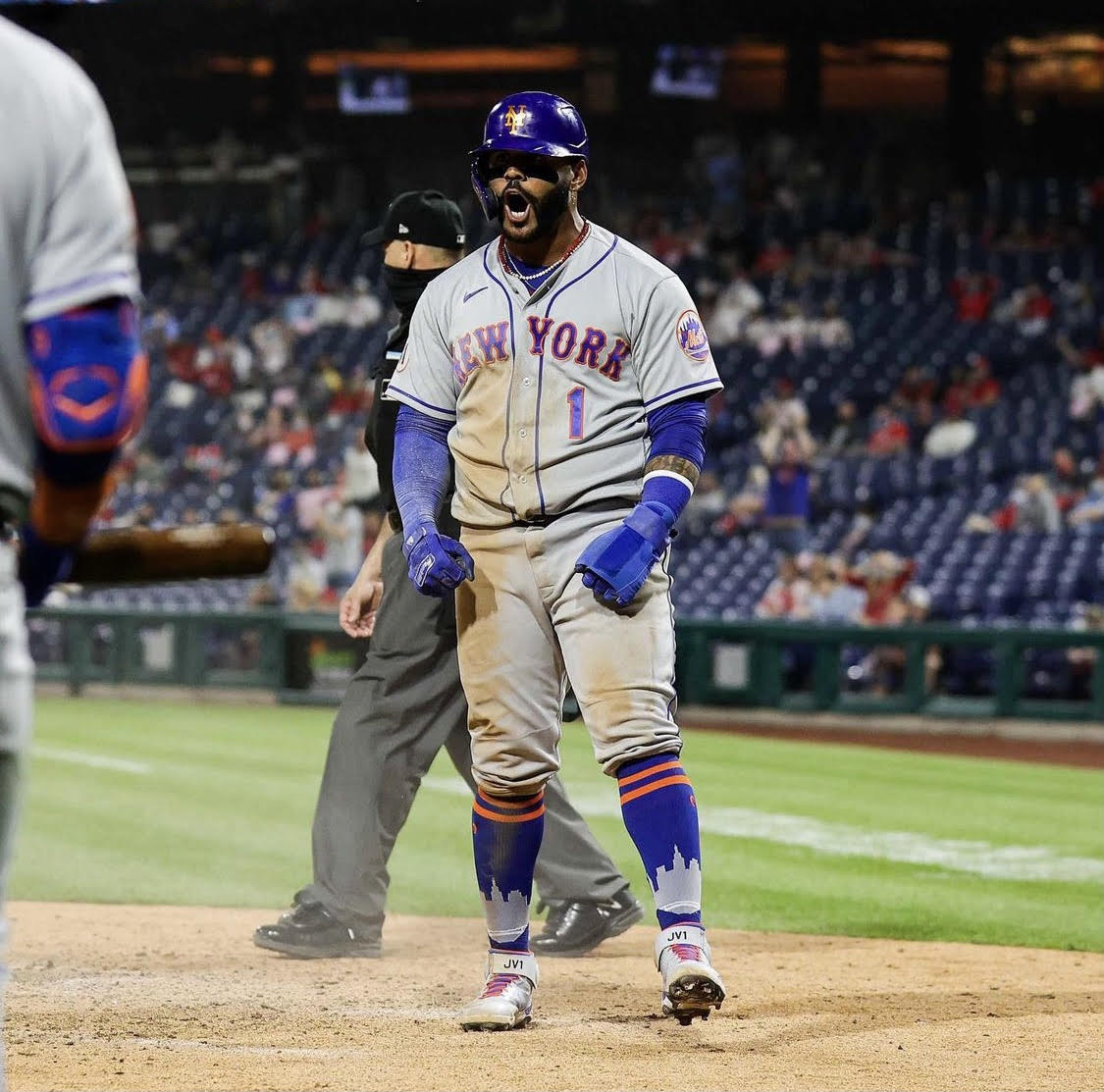 Mets Survive Wild Ending Against Phillies
The Mets survived a wild ending last night against the Phillies. Their 8-7 win game them a series win and put them back at .500, and in a tie with the Washington Nationals for first place in the NL East. The game started as a pitcher's duel as both offenses came alive late. David Peterson got the start for New York and pitched five innings allowing one run on four hits with two walks and eight strikeouts. For the Phillies, Zach Eflin got the start. Eflin went six innings allowing two runs on ten hits with seven strikeouts.
Game Recap
Andrew McCutchen got the scoring started with a solo shot in the first inning, his second homer of the season. In the third, Michael Conforto laced an RBI single to tie the game 1-1. James McCann would reach on a fielder's choice in the sixth to give the Mets a 2-1 lead. However, that lead wouldn't stay long. In the bottom of the sixth, Didi Gregorius clobbered a three-run homer (his third of the year) to give the Phillies a 4-2 lead.
And what seemed to be the final blow for the Mets… turned into a wild last two innings.
In the top of the eighth, Kevin Pillar hit a solo shot for his first homer as a Met. After a Jonathan Villar single, Jose Peraza came in for his Mets debut. He laced a single just off the glove of Rhys Hoskins that led Villar to third. Villar caught the Phillies defense sleeping and charged for home, tying the game 4-4. The Mets would continue to rally and load the bases. After a bases-loaded walk to Conforto, Pete Alonso cleared the bases with a three-run double, giving the Mets an 8-4 lead.
Then came the bottom of the ninth. After an RBI triple from Roman Quinn, Rhys Hoskins would come up to bat with two runners on and two outs. Hoskins clobbered the Edwin Diaz pitch to right field that bounced off the top of the fencing. After initially being called a game-tying home run, an umpire review determined that the ball did not hit the seats, therefore, was not a homer. It would stand as a two-run double for Hoskins. After Diaz left due to back stiffness, Jeurys Familia came in and struck out Bryce Harper to end the game and give the Mets a series win.
A wild ending indeed.
What's Next For The Mets?
The Mets will now head to St. Louis for a four-game set with the Cardinals. After that, they will return home to face-off with the D-Backs and Orioles (which may feature the return of Matt Harvey to Queens). Certainly a lot to be excited about.
Written By Zach Nau
Follow Zach and TSJ: MLB on Twitter
Photo Credit to the Mets via Twitter
Follow TSJ on Facebook and Twitter