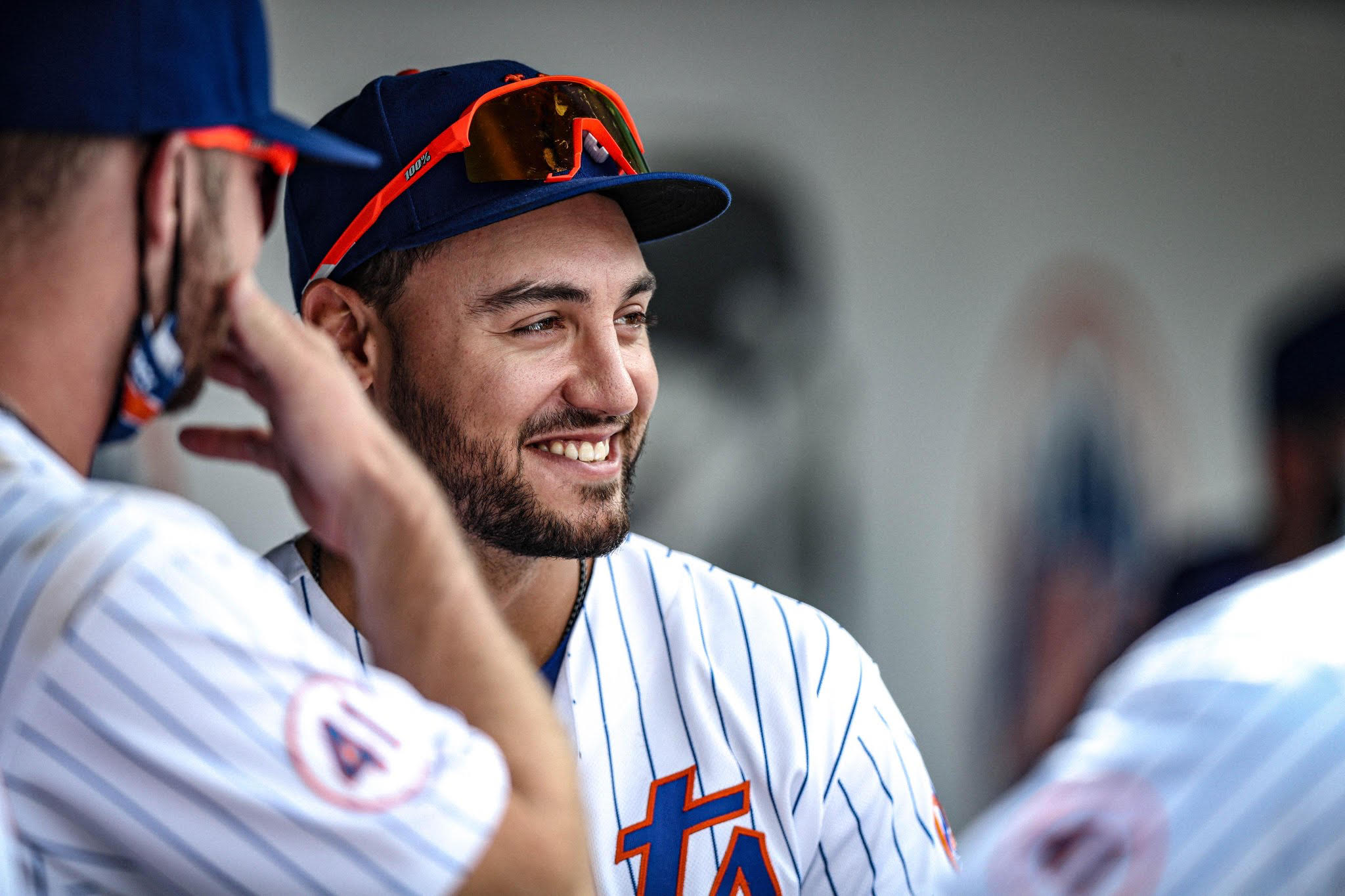 Conforto's Clutch Homer Ends Mets 3-Game Skid
Michael Conforto's clutch ninth-inning homer gave the Mets a 5-4 lead last night against the Phillies. Edwin Diaz came in for the save and shut the door on a Mets win; ending their 3-game losing streak. For the Mets, Taijuan Walker got the start. Walker went six innings allowing four runs on seven hits, one walk, four strikeouts. On the mound for the Phillies was former-Met Zack Wheeler. Wheeler went seven innings allowing four runs on seven hits, one walk, and six strikeouts.
Game Recap
The struggling Mets offense got off and running early against the Phillies. They scored four runs in the first inning but stayed silent until the ninth. Pete Alonso and Michael Conforto each doubled to score runs which were followed by a JD Davis RBI single. In the bottom of the second, Andrew Knapp had an RBI groundout and Zack Wheeler laced an RBI single for the Phillies. Both offenses would remain quiet until the sixth. Alec Bohm knotted the game 4-4 with a two-run homer, his third homer of the season. Offenses would be quiet again until the ninth, when Michael Conforto hit his second of the year, giving him three RBIs on the night, and the Mets a 5-4 lead. Edwin Diaz would have a 1-2-3 ninth for his third save of the year.
The Mets will go for the series win tonight as David Peterson (1-3 with a 5.59 ERA) will face-off against Zach Eflin (1-1 with a 3.58 ERA).
Written By Zach Nau
Follow Zach and TSJ: MLB on Twitter
Photo Credit to the Mets via Twitter
Follow TSJ on Facebook and Twitter