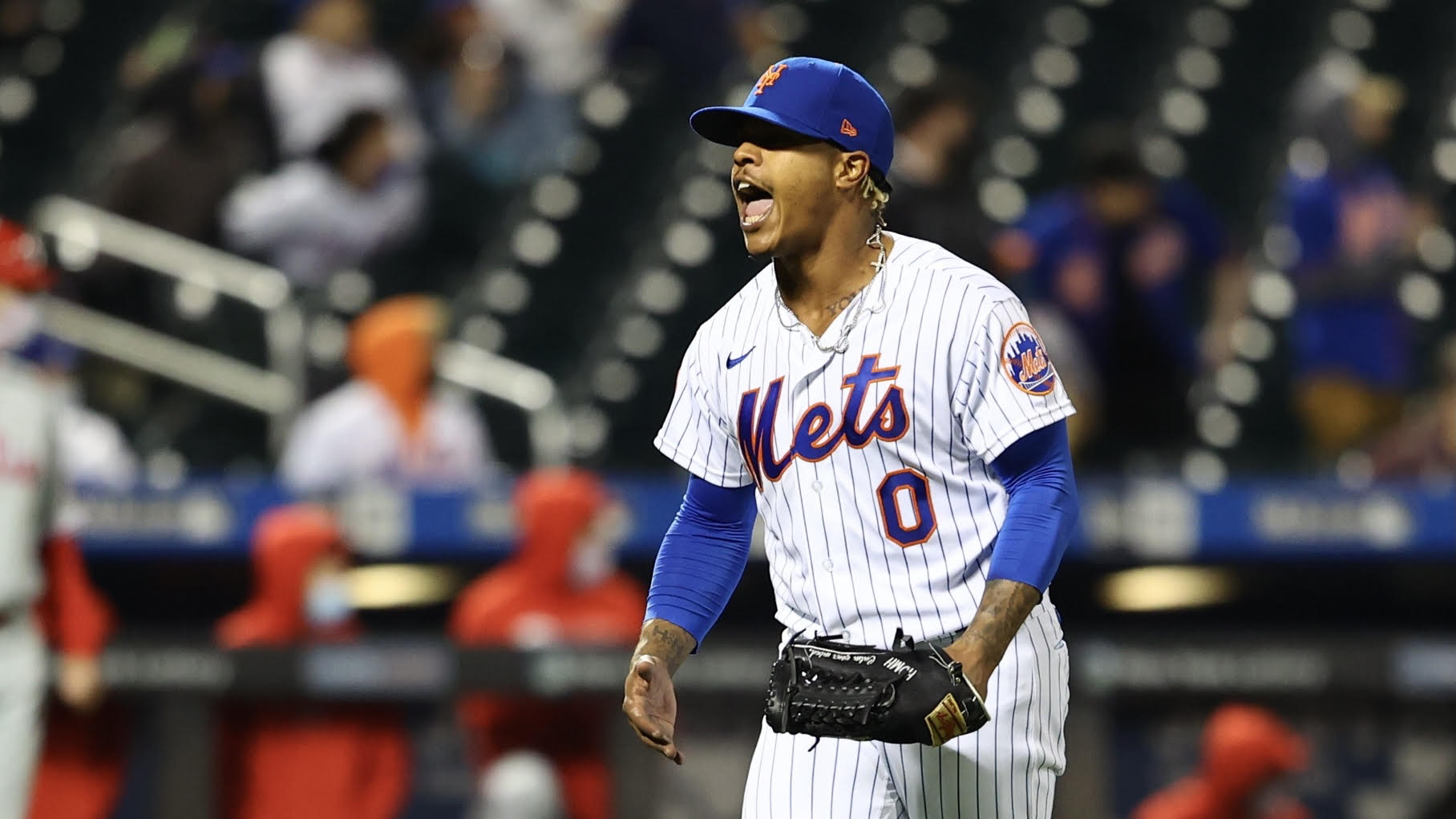 Mets Sweep Double-Header With Phillies
The Mets swept their double-header with the Phillies yesterday. They won the first game thanks to a walk-off from Jonathan Villar in extras. Taijuan Walker got the start for game one. He went 4 and 1/3 innings allowing one run, one hit, three walks, and had eight strikeouts.
In the second game, the Mets won thanks to a dominant outing from Marcus Stroman. Stroman went six innings allowing no runs, no walks, four hits, and had three strikeouts. Jeurys Familia came in and shut the door in the seventh to finish up the double-header sweep.
The Mets now currently sit at 4-3 and are tied for first in the NL East. They will go for the series win tonight as David Peterson (0-1 with a 13.50 ERA) will take on former-Met Zack Wheeler (1-1 with a 2.31 ERA).
Game One Recap
In the first game, the Mets offense got going right away. Dom Smith hit his second homer of the year to give the Mets a 2-0 lead in the first. The Phillies would respond in the next half-inning with a sac fly from catcher Andrew Knapp. Both sides would remain quiet until the later innings. In the sixth, Jean Segura tied the game 2-2 with an RBI infield hit. The game would go into "extra innings." Didi Gregorius would get a single to give the Phillies a 3-2 lead. In the bottom of the eighth, the Mets also would benefit thanks to a runner starting on second. Pete Alonso would single to score Lindor and tie the game again 3-3. After the Mets rallied some baserunners, Jonathan Villar would come up and hit his first walk-off hit in five years. The Mets would win 4-3 in extras.
Game Two Recap
For the nightcap, Marcus Stroman battled against Phillies ace Aaron Nola. This one would be a pitcher's duel until the later innings. The Mets scored three runs in the fourth and never looked back. Jonathan Villar doubled to score a run, then Brandon Nimmo would continue his hot start to the year with a two-run single. In the sixth, Nimmo would come through again with a base hit to make it 4-0 Mets. On the mound, Marcus Stroman was fantastic as he was perfect through three. And in a seven-inning game, that would be equal to going perfect through five or six innings in a nine-inning game. Familia would shut the door and give the Mets two wins in one day.
Written By Zach Nau
Follow Zach and TSJ: MLB on Twitter
Photo Credit to the Mets via Twitter
Follow TSJ on Facebook and Twitter