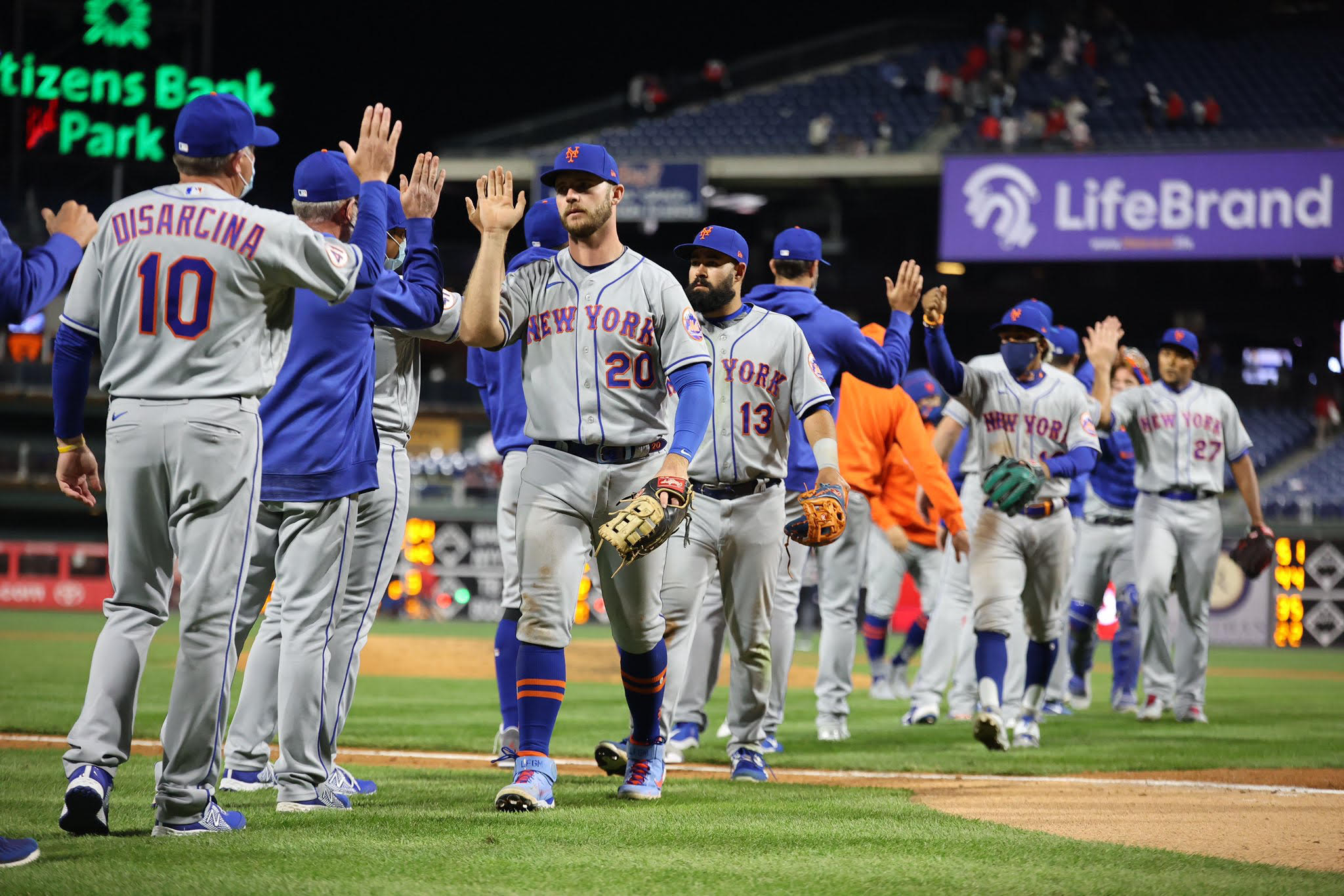 Mets Offense Comes Through In First Win Of Season
The Mets offense busted out eight runs against the Phillies last night to earn their first win of the 2021 season. The win was also the first for the Steve Cohen Era. Marcus Stroman made his first start since the 2019 season (opted-out of the 2020 season). Stroman was fantastic, and earned the win, as he went six innings allowing one run, on three hits, with two walks, and three strikeouts. For the Phillies, Chase Anderson made his Phillies debut. He went five innings allowing two runs, two hits, two walks, and also struck out three hitters. The Mets and Phillies will wrap up their opening series this afternoon as David Peterson will face-off against Aaron Nola.
Game Recap
The Mets got the scoring started in the fourth thanks to a homer from Dom Smith, his first of the year. In the bottom half of the inning, Didi Gregorius would hit his first of the year to cut the lead to 2-1. In the seventh, the Mets would capitalize on four walks from Phillies reliever Vince Velasquez. Brandon Nimmo would walk with the bases loaded, Francisco Lindor would hit a sac fly, and Michael Conforto would hit an RBI double to make it 6-1 Mets. In the ninth, Pete Alonso would belt his first homer of the year to make it 8-2 Mets. Jeurys Familia would make his season debut to close things out. He allowed two runs to score but shut the door on a Mets win with a final score of 8-4.
Written By Zach Nau
Follow Zach and TSJ: MLB on Twitter
Photo Credit to the Mets via Twitter
Follow TSJ on Facebook and Twitter