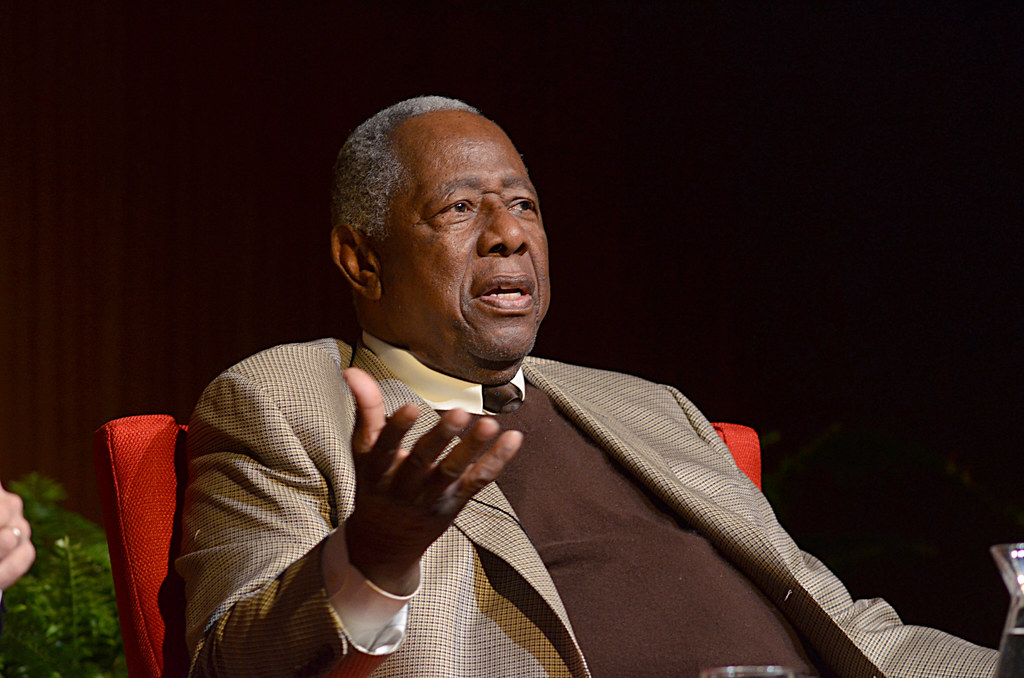 Baseball Legend Hank Aaron Passes Away At 86
Today, the baseball world lost one of the greatest to ever play the game. Hammerin' Hank Aaron passed away at the age of 86. Arguably one of the greatest to ever play the game, Aaron most notably broke the home run record back in 1974 when he hit number 715, passing the previous mark set by Yankee legend Babe Ruth. He would finish his career with 755 home runs, a record the eventually would be broken by Barry Bonds in 2007.
Hank Aaron was inducted into the National Baseball Hall of Fame in 1982. He finished his career with a slash line of .305/.374/.555 with 755 home runs and a record 2,297 RBIs. In addition, he scored 2,174 runs, stole 240 bases, and finished with 3,771 career hits. He was also a two-time batting champ, three-time Gold Glover, a 25-time All-Star, a World Series Champion in 1957, and league MVP in 1957.
In addition to his accomplishments on the field, Hank Aaron was a legend off the field. He was highly regarded as one of the most upstanding gentlemen and an overall class act. A hero in the eyes of baseball players (past and present), and fans all over the world.
Written By Zach Nau
Follow Zach and TSJ: MLB on Twitter
Photo Credit to David Valdez via Flickr
Follow TSJ on Facebook and Twitter