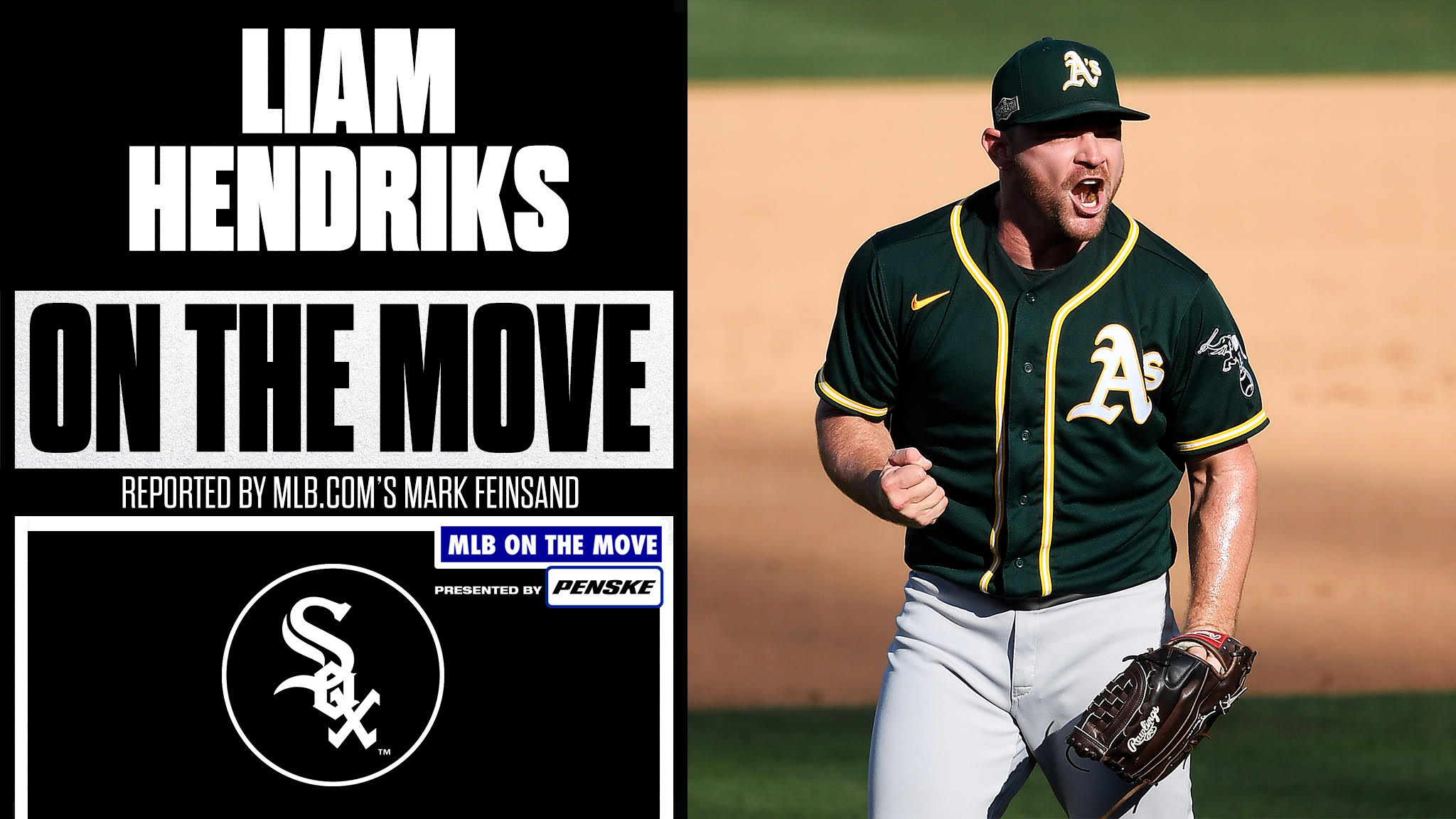 White Sox Sign Liam Hendriks To Three-Year Deal
The White Sox have signed reliever Liam Hendriks to a three-year deal worth $54 million. The deal also includes a club option for a fourth year. At an average of $18 million per season, Hendriks now has the richest per-season contract ever by a reliever.
The reigning Reliever of the Year was dominant with the Oakland A's. In 2020, Hendriks pitched to a 1.78 ERA with 37 strikeouts and 14 saves over 25 and 1/3 innings. He also pitched to a 0.67 WHIP and a WAR of 1.4. After earning his first All-Star nod in 2019, Hendriks came back in 2020 to finish 9th in the Cy Young Voting and 13th in the MVP voting.
He was one of, if not the, best relievers available this offseason. The move for the White Sox comes after trading for Lance Lynn and signing Adam Eaton earlier this offseason.
Hendriks Impact On The White Sox
Arguably the best reliever in baseball, adding Hendriks was a fantastic move for the White Sox. The addition of Hendriks now gives the White Sox four guys that finished top-10 in the Cy Young voting last season (Dallas Keuchel was fifth, Lance Lynn was sixth, Lucas Giolito was seventh, and Hendriks was ninth). Having Hendriks shut the door in the ninth is a significant boost to their bullpen. The White Sox are quickly moving their way to be one the best teams in the American League coming into 2021.
Written By Zach Nau
Follow Zach and TSJ: MLB on Twitter
Photo Credit to MLB via Twitter
Follow TSJ on Facebook and Twitter