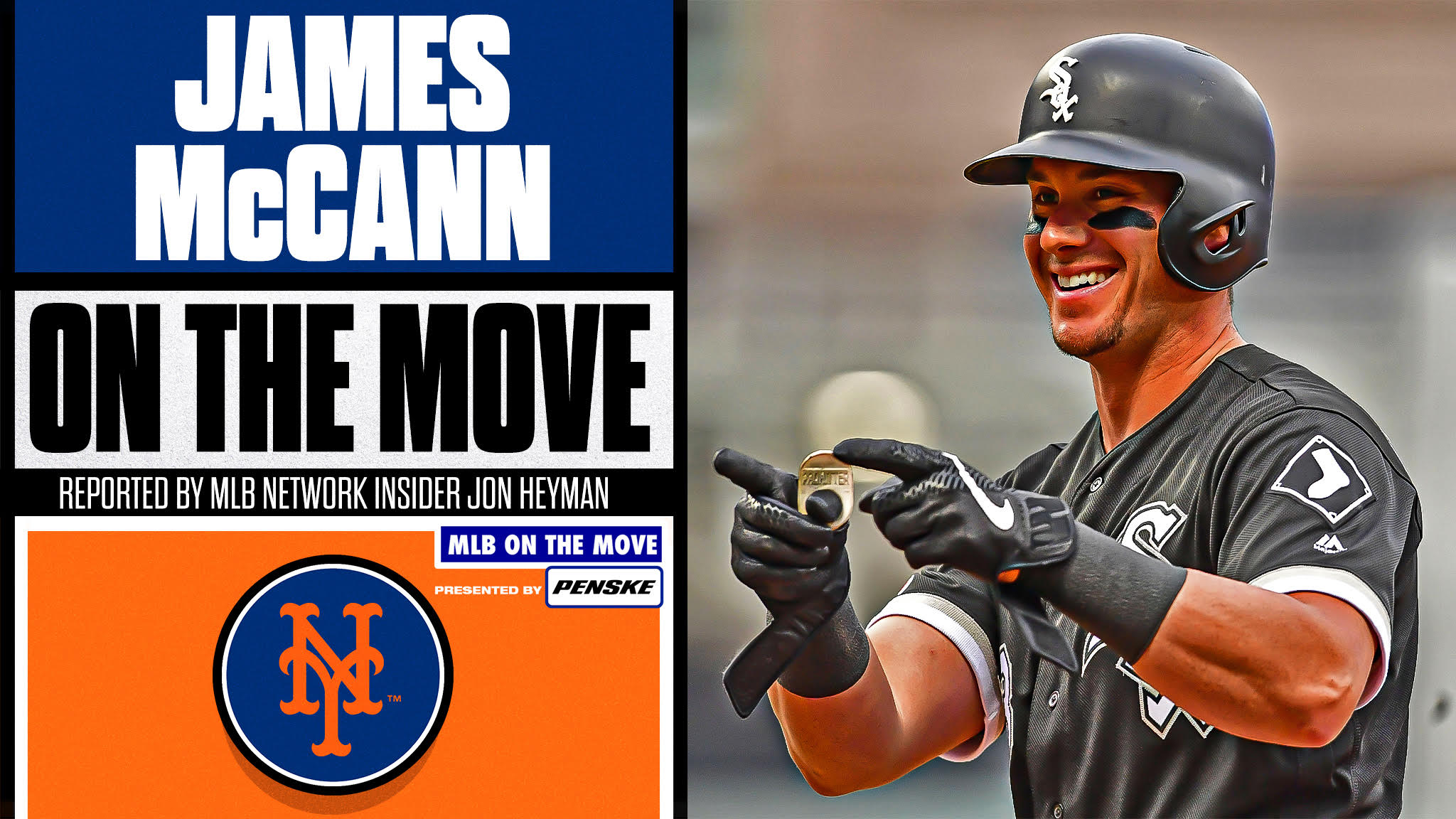 Mets Finalizing Deal With Catcher James McCann
The Mets are reportedly finalizing a deal with catcher James McCann. McCann was a free agent and previously played with the Detroit Tigers and Chicago White Sox. The deal is worth a reported $40 million over four years. McCann, 30, split time with Yasmani Grandal and the White Sox last season. He is also coming off a shortened season where he slashed .289/.360/.536 with seven homers and 15 RBIs over 31 games. In 2019, McCann had a career-year. He slashed .273/.328/.460 with 18 homers and 60 RBIs. In addition, McCann also earned his first career All-Star selection. McCann will be taking over the reins for Wilson Ramos, who spent the last two seasons with the Mets. The Mets opted to decline Ramos's option for the 2021 season.
Potential Upside Of McCann
McCann brings a lot of great benefits to the Mets. Perhaps the biggest is the expanded financial flexibility they now have to fill other holes in the roster. Signing top catcher JT Realmuto would have resulted in a high price tag, which may have dampened the Mets chances at making other free-agent splashes. McCann has great potential to be a solid signing for the Mets. He works very well with starting pitchers, as we saw in Chicago with the emergence of Lucas Giolito, and also brings a solid bat to the lineup.
What Is Next For The Mets?
For the Mets, they will now look to other free agents on their radar. These names include outfielder George Springer, and starters Trevor Bauer and Jake Odorizzi. With Cano being suspended and the new ownership group taking over, the Mets have much more financial flexibility to add Springer and/or Bauer, who are perhaps their top targets, to their roster.
Written By Zach Nau
Follow Zach and TSJ: MLB on Twitter
Photo Credit to MLB via Twitter
Follow TSJ on Facebook and Twitter