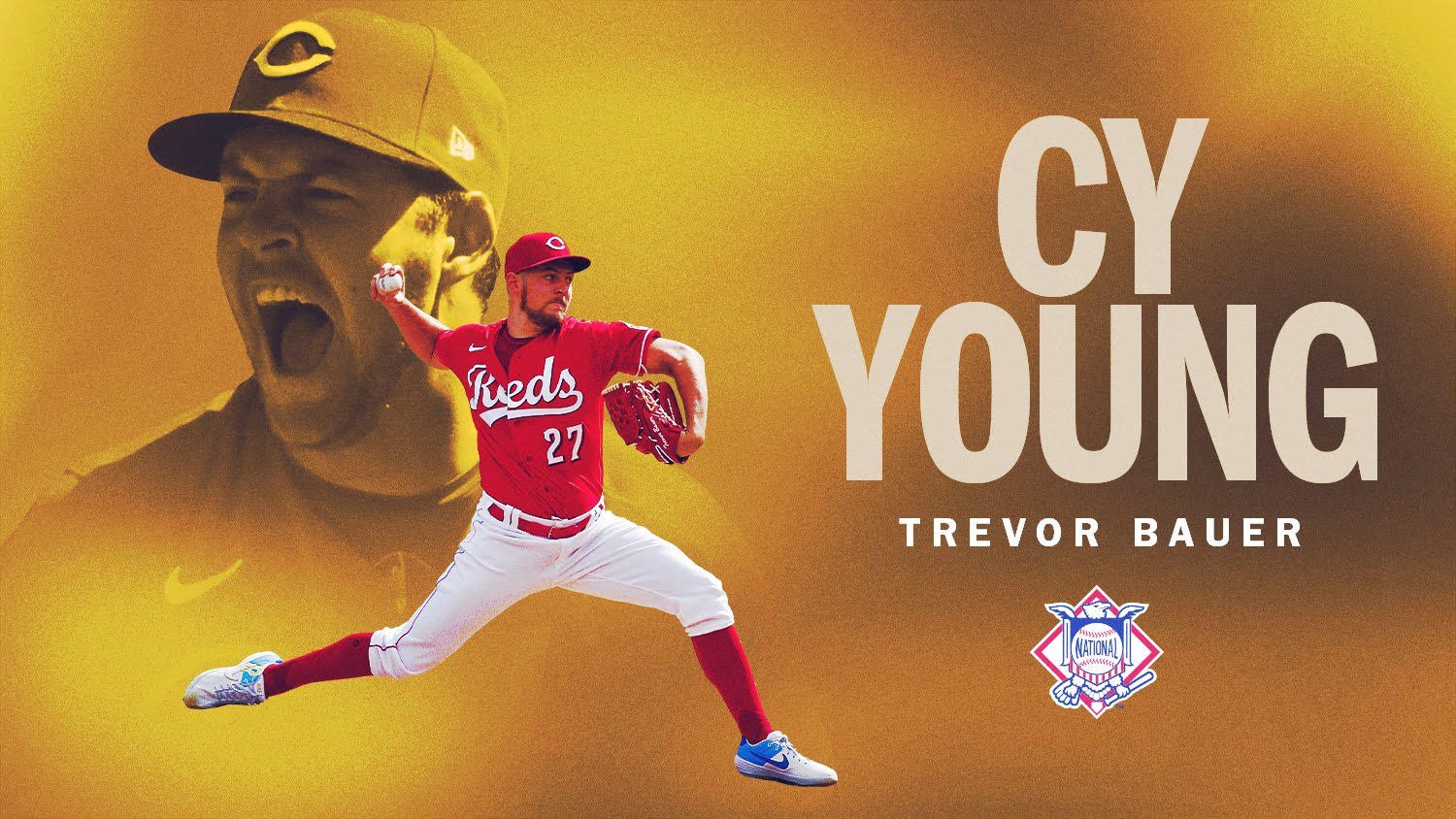 Trevor Bauer Wins National League Cy Young
For the first time ever, a Cincinnati Red has won the Cy Young Award. Trevor Bauer dominated this season en route to win the honor. Bauer beat out Cubs ace Yu Darvish and spoiled a 3-peat from Mets star Jacob deGrom. On the year, Bauer finished with a record of 5-4 with a 1.73 ERA and 100 strikeouts over 73 innings pitched. He also led the league in ERA, shutouts (2), ERA+ (276), and WHIP (0.80). Bauer found his stride down the final stretch of the season as he was pitching almost constantly on short rest, and got the Reds back into the postseason.
While being a free agent this offseason, a Cy Young surely seems to have helped boost his value as he is the top pitcher on the market. Bauer said that he will "entertain all offers" so realistically, we could see him going to multiple different places.
In terms of voting, Bauer received 27 first-place votes and three second-place votes. Yu Darvish finished second snagging 24 second-place votes, and Jacob deGrom finished third with 23 third-place votes. A bit of a shock to see deGrom finish third, however, the NL Cy Young race was very tight this year and really up for grabs for all three of the finalists.
Written By Zach Nau
Follow Zach and TSJ: MLB on Twitter
Photo Credit to MLB via Twitter
Follow TSJ on Facebook and Twitter