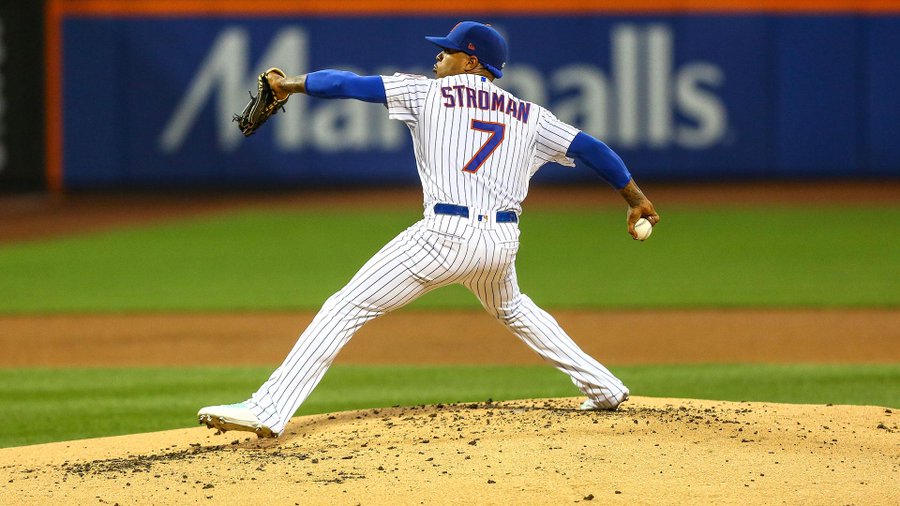 Marcus Stroman Accepts Mets Qualifying Offer
Marcus Stroman has accepted the Mets $18.9 million qualifying offer. This means that Stroman will return to the Mets rotation for at least one more season. Should Stroman have declined it, he would be testing the free-agent market for the first time in his career. The Mets could still re-sign him, but they would have had to re-work a deal with Stroman.
After opting-out of the 2020 season, it was unclear if Stroman would return to the Mets. To be real, the Mets gave up two great prospects for Stroman, so it would have been a huge letdown if the Mets did not keep Stroman in Queens in some way shape, or form.
What Stroman Adds To The Mets
Throughout his career, Stroman has been an absolute workhorse with the Blue Jays, and now the Mets. He suffered a terrible ACL injury back in 2015 which saw him going back to college to finish his degree at Duke, and rehabbing himself to be ready for the Blue Jays playoff run. He also adds a lot of energy and personality to the Mets. His "antics" and out-going personality on the mound get the fan fired up and excited.
As it stands now, the Mets rotation looks like this:
Jacob deGrom
Stroman
Noah Syndergaard (returning possibly in late-May, early-June)
David Peterson
And possibly Steven Matz or Seth Lugo
The Mets still have time to add to that rotation. With guys like Trevor Bauer available, the Mets can make a huge splash this offseason, especially thanks to new ownership.
Written By Zach Nau
Follow Zach and TSJ: MLB on Twitter
Photo Credit to the Mets via Twitter
Follow TSJ on Facebook and Twitter