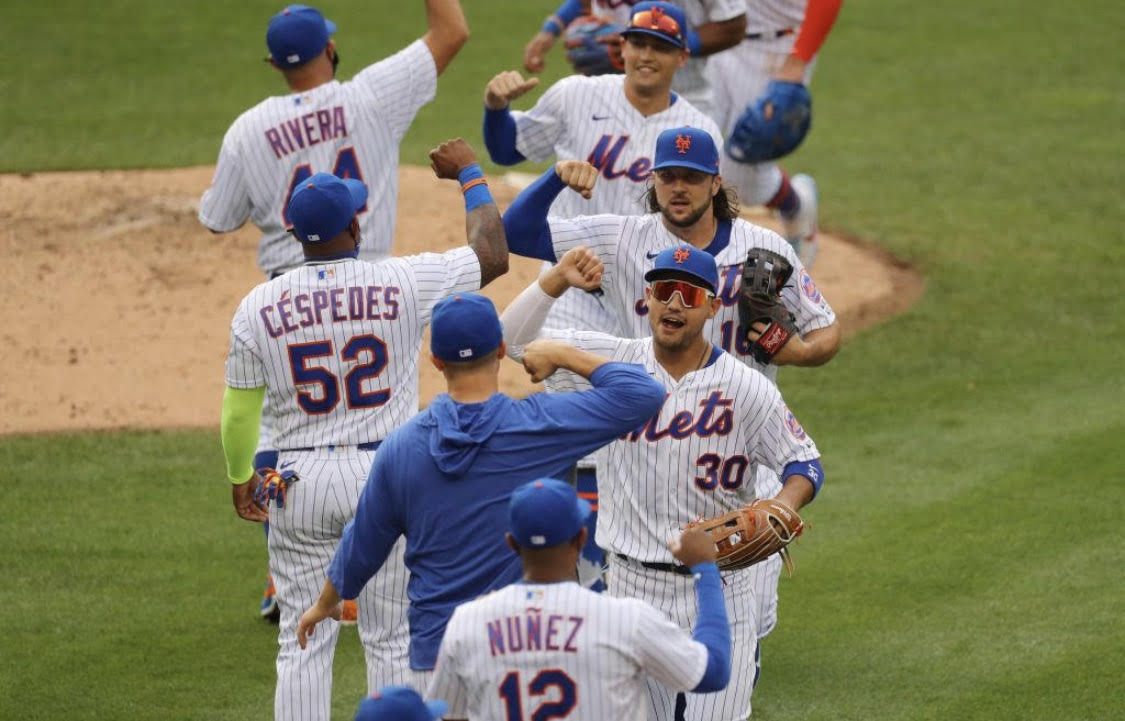 deGrom, Cespedes Homer Lead Mets To 1-0 Opening Day Win
Another dominant start from Jacob deGrom and a spectacular home run for Yoenis Cespedes led the Mets to an Opening Day win over the Atlanta Braves. The Mets defeated Atlanta 1-0 in a pitchers duel for much of the day. The lone run came in the seventh inning when Yoenis Cespedes launched his first home run in two years.
Tomorrow afternoon, Steven Matz will make his season debut as he battles against fellow lefty Max Fried.
Game Recap
Opening Day was a terrific pitchers duel. Jacob deGrom did his typical Jacob deGrom pitching while going five shutout innings allowing one hit, one walk, and struck out eight. For Atlanta, Mike Soroka had a terrific start to his season as well. Soroka added six shutout innings allowing four hits while striking out three. Edwin Diaz worked a solid ninth inning as he struck out two and walked one as he earned his first save of 2020.
How Did The Mets Look To Start The Season?
Overall, the Mets lineup looks great for this 60-game sprint. Their youthful depth and their strong offense will carry them through much of the season. Unlike 2019, the Mets cannot afford another "June" if they wish to make the playoffs. They are going to have to be consistent throughout the entire season to break through a competitive National League.
Written By Zach Nau
Follow Zach and TSJ: MLB on Twitter
Photo Credit to the Mets via Twitter
Follow TSJ on Facebook and Twitter