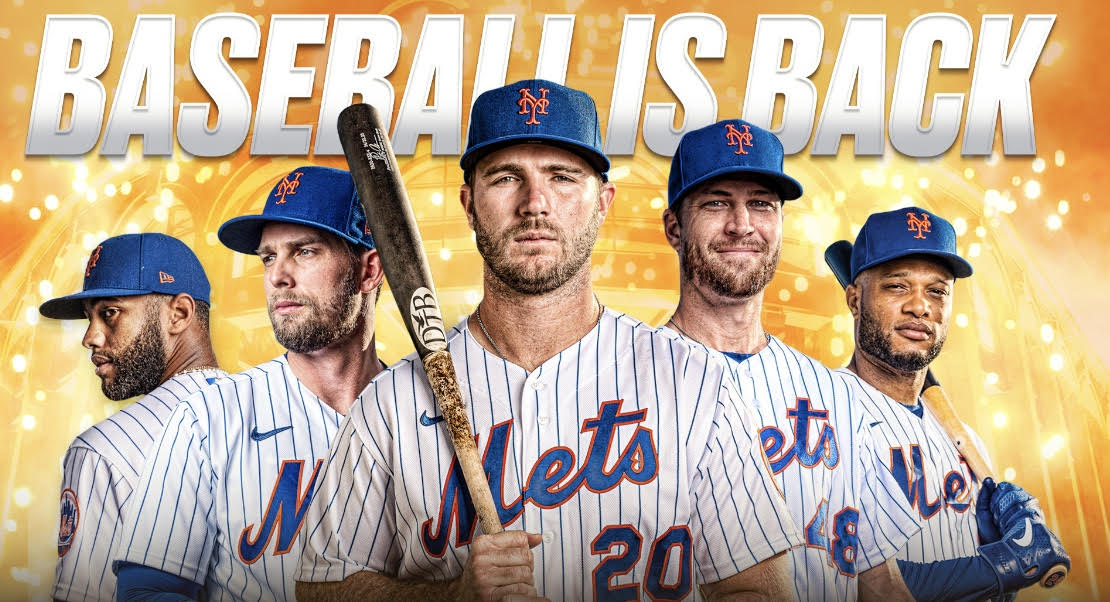 Mets Set For Opening Day Against The Braves
The long wait is finally over. Opening Day is finally here as the Mets are ready for their 60-game sprint to the finish. This afternoon, they open their season against the defending NL East Champion Atlanta Braves. Fresh off back-to-back Cy Young Awards, Jacob deGrom will get the start for the Mets. In response, the Braves will send Mike Soroka to the mound; fresh off a spectacular rookie season. First pitch is set for 4:10 pm EST on ESPN.
What To Expect From The Mets In 2020?
With a healthy Yoenis Cespedes finally back in the lineup, the Mets offense is arguably one of the best in the National League. However, with their powerhouse offense, they also need their pitching to perform. With Noah Syndergaard out for the year and Marcus Stroman missing the start of the season due to injury, the Mets starting staff is slightly depleted. They will need their bullpen with free-agent acquisition Delin Betances to help fill the gaps. With Seth Lugo leading the way, the Mets will need their bullpen to be lights out for them to compete with the rest of the National League. A 60-game season may work to the Mets advantage, but if injuries plague them, 2020 could very well end poorly for the Mets. If they can in fact stay healthy, my prediction is that the Mets will finish with a record of 36-24. With the newly announced playoff format, the Mets are in a good position to play October baseball.
Written By Zach Nau
Follow Zach and TSJ: MLB on Twitter
Photo Credit to the Mets via Twitter
Follow TSJ on Facebook and Twitter