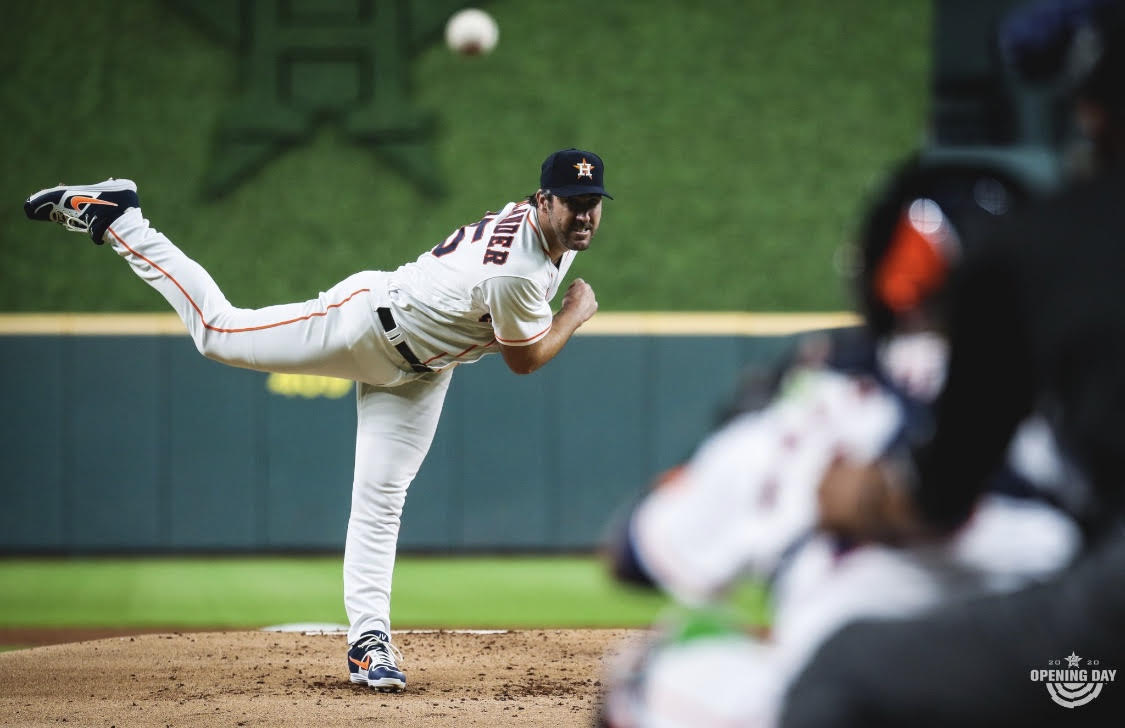 Justin Verlander Out With Elbow Injury
Astros ace and reigning AL Cy Young winner Justin Verlander will spend some time on the injured list. Verlander has been dealing with an elbow issue that will sideline him for the next few weeks. Astros manager Dusty Baker had this to say about Verlander, "It's a forearm strain. He's shut down for a couple of weeks and we'll reevaluate at that time. That's all I can tell you."
Verlander earned the win in the Astros opening game of the season while going six innings allowing two runs on three hits with seven strikeouts and one walk.
Verlander is not the first pitcher to face injury problems early on this season. Clayton Kershaw, Stephen Strasburg, and Corey Kluber have all faced injury issues to start the year. Early reports said that Verlander would miss the rest of the season, however, Verlander stated on twitter he will not miss the rest of the year and will be back soon with some rest.
How Does Verlander's Injury Hurt The Astros?
Verlander's injury certainly isn't a great sign for the Astros. After losing Gerrit Cole, the Verlander injury opens up the AL West a little more than expected for teams like the Angles and A's to make some noise in a short season. Hopefully, Verlander will be back to full strength sooner than later to help the Astros get back to the World Series again in 2020.
Written By Zach Nau
Follow Zach and TSJ: MLB on Twitter
Photo Credit to the Astros via Twitter
Follow TSJ on Facebook and Twitter