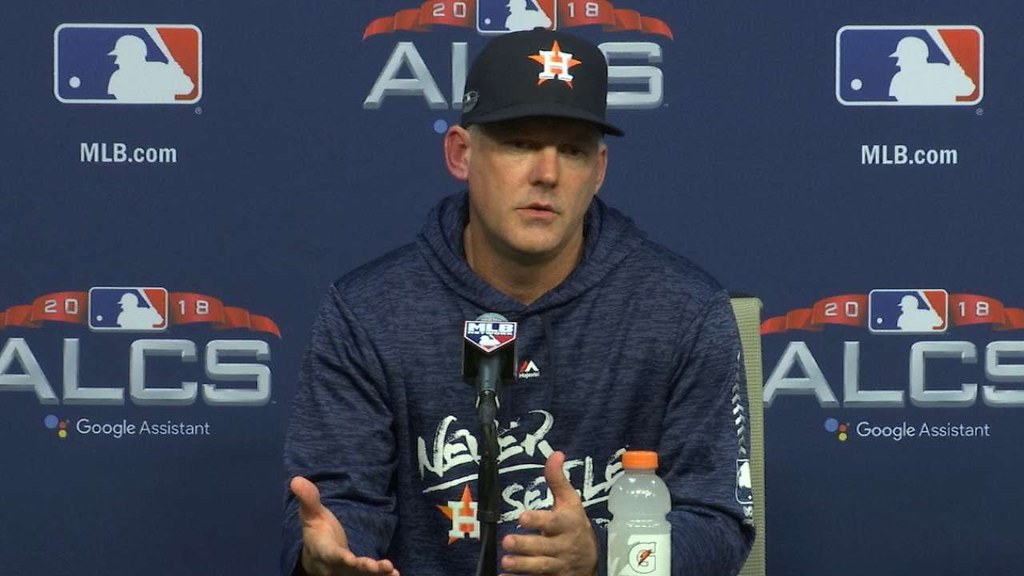 Houston We Have A Problem: Astros Busted In Cheating Affair
Earlier this week, MLB announced for their punishment for the Houston Astros organization regarding sign-stealing during the 2017 season. Their GM Jeff Luhnow and Manager AJ Hinch have each been dismissed of their duties. Also, the Astros have lost four total draft picks over the next two seasons and they have been fined $5 million. In addition, Red Sox manager Alex Cora, who served as the bench coach for the Astros during the 2017 season, has been relieved of his duties with Boston. Amid one of the biggest cheating scandals in sports history, the Astros historic 2017 season seems like a distant memory.
What Happened?
The Astros were accused of sign-stealing during the 2017 season. The team reportedly used a camera in the center field that watched catchers give signs to pitchers. Houston's video room also allegedly interpreted those signs and supplied what they could to the Astros' hitters. After being caught, MLB launched an investigation into the Astros organization and released a nine-page report on the matter. They are now out of two of their most important staff pieces, as well as some draft picks over the next two seasons. With all of this going on, the 2018 Red Sox are also now being investigated for sign-stealing as Alex Cora went to Boston after spending 2017 with Houston.
What Does This Mean For The Astros In 2020?
In addition to being out of their GM and on-field manager, the Astros will now head into the 2020 season as accused cheaters. With that reputation, it is going to be harder to bring fans to the ballpark and to rally support. The beginning of the season should be interesting to see how the rest of the baseball community reacts to the Astros scandal.
Will Players Be Disciplined?
A common question during the entire investigation is if any players would be disciplined by Major League Baseball. It doesn't seem likely that Commissioner Rob Manfred will suspend an entire team. However, some potential punishment could be in order. Another person to watch in new-Mets manager Carlos Beltran. Though he was a player for the Astros in 2017, his potential involvement could also get him in trouble before he even manages a game in New York.
Written By Zach Nau
Follow Zach and TSJ: MLB on Twitter
Photo Credit to 227 MLB Spicy via Flickr
Follow TSJ on Facebook and Twitter