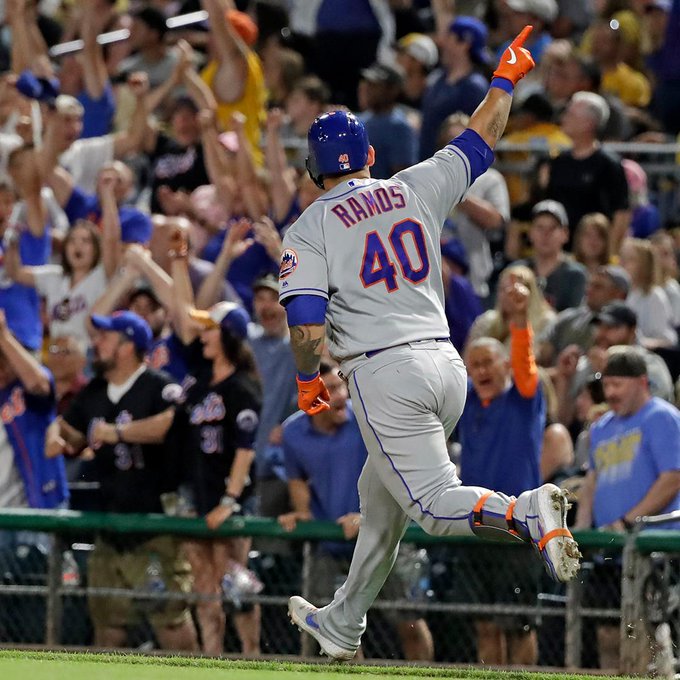 Mets Weekly Wrap-Up #19: Mets Now 3.0 GB Of Wild Card
After winning nine of their last ten games overall, the Mets find themselves just 3.0 GB of a Wild Card spot. They have lost one series overall since the All-Star Break and are an MLB best 15-6 since then. In addition, they also had a seven-game win streak earlier this week which has propelled them to just a game under .500. The Mets currently sit 10.0 GB in the division and 3.0 GB of at least the second Wild Card spot. With a four-game set with the Marlins up next for the Mets, they will look to pounce in the Wild Card race and get over .500 for the first time since May.
What Has Lead To Their Success?
The biggest key to the Mets success has been their pitching staff; both their starters and their bullpen. Their staff ERA since the break has been not only the best in the National League but in all of baseball. The bullpen is finally starting to figure things out as Seth Lugo just earned NL Reliever of the Month for July, and Justin Wilson and Luis Avilan are finally back healthy. Mets pitching, specifically, their starters are going to have to keep this up for the Mets to continue to keep pace in the playoff race.
Other notable performers include J.D. Davis and Amed Rosario.
To start, J.D. Davis is crushing it of late. Over his last 30 games, he is slashing .346/.464/.592 with two homers an eight RBIs. While having more playing time due to Dom Smith's injury, Davis is taking full advantage of his opportunity and is shaping up to be the best acquisition the Mets made this past offseason.
For Amed Rosario, he is finally showing Mets fans what they have been waiting for. Over his last 30 games, Amed is slashing .339/.380/.491 with two homers and seven RBIs. He has been even better over his last seven where he is slashing .414/.433/.448. While he and Davis lead the charge, guys like Michael Conforto, Jeff McNeil, and Wilson Ramos also have contributed to the Mets recent success.
Is This Sustainable?
Of course, this is still possible. With a 29.9% chance to make the playoffs (per FanGraphs), they now have a higher chance to make the playoffs than the Phillies (who are currently ahead of them in the standings). Things are starting to look really good if you are a Mets fan so keep those heads high. The final two-month stretch for the Mets is going to be fun to watch! #LFGM
Written By Zach Nau
Follow Zach and TSJ: MLB on Twitter
Photo Credit to the Mets via Twitter
Follow TSJ on Facebook and Twitter