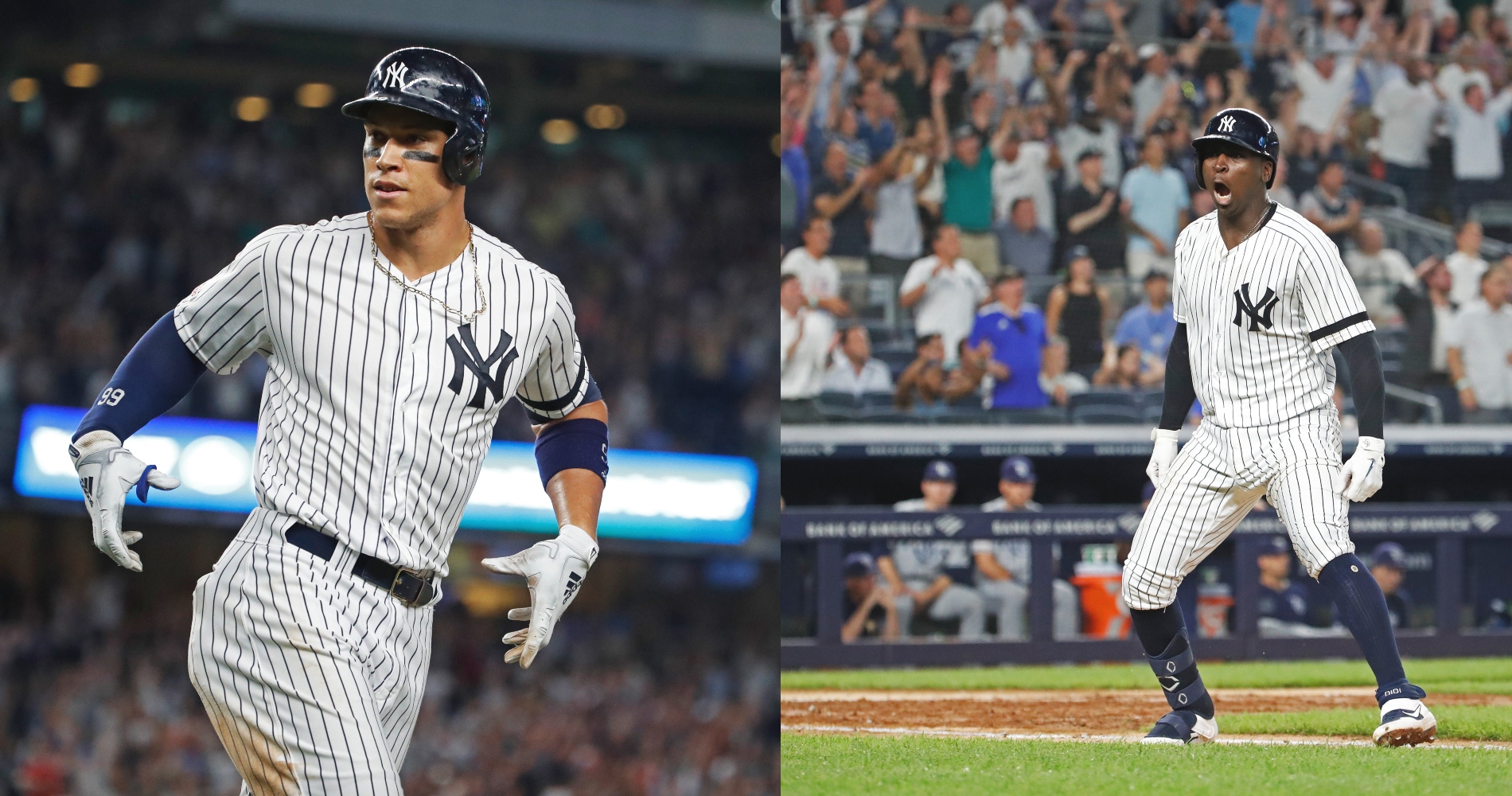 Why the Yankees Can Succeed Without Adding a Pitcher
With sweaty palms, MLB enthusiasts hardly stopped checking their notifications and refreshing their Twitter feeds on July 31, 2019. As firmer regulations were in place this year, 4:00 P.M. meant that teams had only one shot to declare themselves contenders or pretenders—for the Yankees, that meant adding a pitcher before time elapsed.
The bell rang 4:00, and it seemed that one of the more bizarre trade deadlines had passed. After the New York Mets and Cincinnati Reds—two teams not in the thick of the postseason race—acquired aces Marcus Stroman and Trevor Bauer, the Yankees had failed to get an elite arm. However, at the very least, it seemed that Jeff Luhnow and the Houston Astros also did not bolster their rotation.
That all changed several minutes after the transaction period had transpired. Reporters galore broke the astounding news that Houston had traded for elite D-Backs pitcher Zack Greinke—who, ironically, pitched against the Bombers hours earlier—in exchange for prospects Seth Beer, Corbin Martin, J.B. Bukauskas, and Josh Rojas.
Yankee fans proceeded to go on expletive-laced tirades, calling out GM Brian Cashman for protecting the team's prospects. All seemed cataclysmic for Bomber faithful.
But, Yankee fans, don't count your chickens before they hatch. Here's why the Yankees can still prevail in October despite Houston's formidable rotation.
Optimism in the Rotation
In the past few weeks, it seems that everything has gone awry for Yankee starting pitchers.
In the past 7 days, Bomber pitchers have an ERA of 6.20. Add 7 more days and the ERA climbs to 7.54—both numbers are jarring.
But recently, Yankee starters may have turned the corner.
On Wednesday, Masahiro Tanaka somewhat reverted back to his excellent self by permitting 2 runs in 4 innings while throwing 82 pitches. While the latter two elements are underwhelming, 2 runs pales in comparison to the 12 and 5 runs Tanaka had surrendered in his prior couple outings.
Moreover, J.A. Happ posted a quality start on Tuesday despite the Yankees falling by a score of 4-2. Immediately before that, Happ sputtered against the powerful Minnesota Twins.
And after one of the worst stretches of starting pitching in recent memory, emerging ace Domingo German took the ball in Fenway Park and struck out 9 Red Sox in 5.1 innings to claim his 13th win of the season, which is tied for second in the A.L.
This recent stretch of pitching may be an epiphany for New York. If it proves portentous, fans' vexation with not acquiring the likes of Stroman or Madison Bumgarner should almost certainly be mitigated.
The Return of Key Pitchers
Amid a plethora of rumors, manager Aaron Boone and Cashman were vehement that this squad has all of the pieces to contend for a title. In fact, some of those integral parts may be returning sooner rather than later.
As of now, New York's rotation consists of Tanaka, James Paxton, German, Happ, and C.C. Sabathia, who is currently on the injured list. In just a few short weeks, however, the pressure to pitch well may be lifted off of that core's shoulders.
2018 staff ace Luis Severino has been sidelined since Spring Training, but he should be ready to throw—initially out of the bullpen—in a few weeks. Ultimately, the Yankees can hopefully incorporate him into their starting pitching corps and make an "addition" of sorts.
Likewise, the aforementioned bullpen should receive some assistance as well. Although the Yankees have arguably the best contingent of relievers in the majors, that squad should only grow more fierce as 2014-17 All-Star Dellin Betances is set to venture back from a shoulder impingement.
In addition, young pitcher Jonathan Loaisiga will also likely take the mound in the Bronx before the postseason hurriedly arrives. Loaisiga may be used as an interim starter or reliever; regardless, the Yankees should have solace in the incoming pitching reinforcements that can compensate for not trading for a starter.
The Ability to Stifle Elite Pitchers
In past seasons, it seemed to be a motif that an outstanding pitcher would simply mow down the Yankees' lineup. But in a season in which it never yields to adversity, New York has scored more than its fair share of runs against some of the premier pitchers in the game today.
In 2019, lanky and filthy Boston southpaw Chris Sale is 0-3 with a 7.71 ERA against the Yankees; most recently, he lost on Sunday Night Baseball and surrendered 6 runs. For comparison, Sale had an infinitesimal 0.69 ERA against the Yankees a year ago.
Furthermore, another pitcher who once did no wrong against the Bombers has somewhat faltered this year. Justin Verlander of the Astros has posted a 4.15 ERA against the Yankees in 2019; last year, he was unhittable when facing the AL East leaders.
In the last few weeks, the Yankees have also roughed up Cy Young contenders like Charlie Morton—who permitted 5 runs in 5.2 innings his last time out in Yankee Stadium—and Jake Odorizzi—who gave up 9 runs in 4 innings in Target Field on July 24th.
The Yankees could face each of the aforementioned pitchers in October. Overall, I have confidence that the Yankees do not allow themselves to become easy outs—something that bodes well and that can help to assuage poor pitching.
The X-Factor: Home Field Advantage
The particular location in which the Yankees have fed off of an electric aura and stayed afloat? Yankee Stadium.
The Bombers' .684 home winning percentage is behind only the Astros and Los Angeles Dodgers, two fellow leviathans.
In the 2017 ALCS, each team won every home game; as Houston had home field advantage in Game 7, they emerged victorious and took home the World Series trophy.
There's a special type of magic brewing in the Bronx this season—the playoffs will only amplify those decibel levels. If the Yankees sustain their record and win the top seed in the American League, the pennant would run through Yankee Stadium.
No matter the opposing pitcher, I have faith that, in such a scenario, the Yankees would overcome pristine strikeout/walk ratios and disrupt a starter's rhythm. This season has an otherworldly feel to it for New York—Yankee fans, don't wave the white flag and concede the American League to the Astros just yet.
Written by Bradley Locker
Follow us on Twitter: @T101Sports and @T101SportsMLB
Follow Bradley on Twitter @Bradley_Locker
Photo credit to Yankees via Twitter