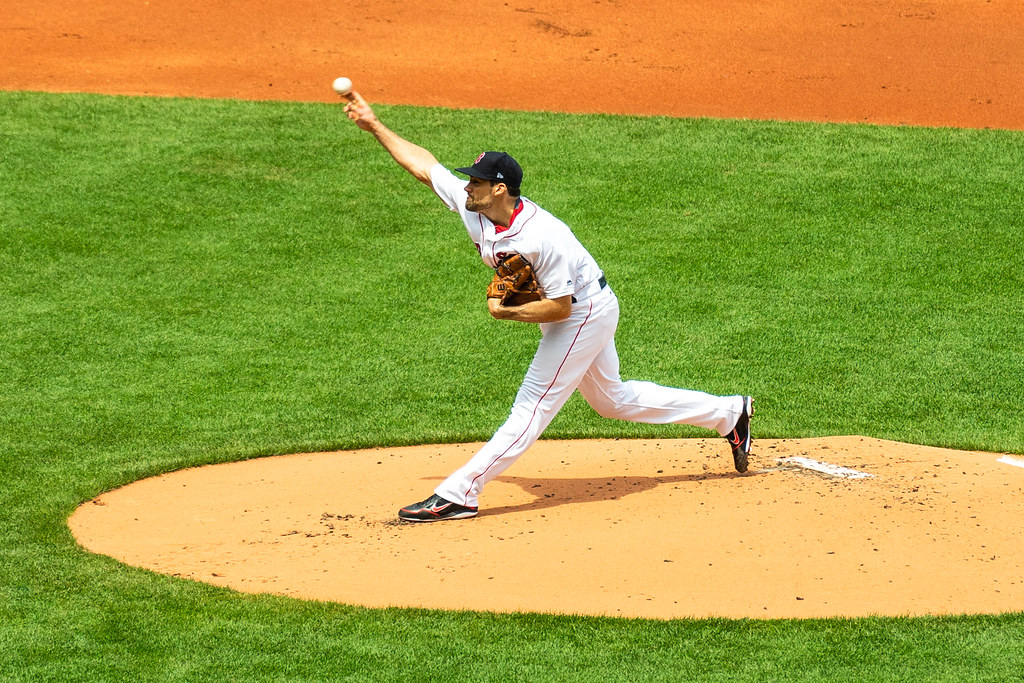 Nathan Eovaldi's Remarkable Postseason
During the 2018 World Series Nathan Eovaldi was absolutely dominant.  Nathan was unbelievable. Cora called upon Eovaldi to pitch during the eighth inning of  Game 1 and Game 2 of the World Series. He didn't allow a single run in either of his 8th inning appearances. In Los Angeles, he was needed to pitch out of the bullpen during Game 3. He threw 8 innings during the longest World Series Game in history. In Game 3 he held a 1.13 ERA and walking 1 batter through 8 innings. He managed to strike out 6 batters while allowing only 1 earned run and 3 hits. Nathan made use of his high-velocity fastball and his brilliant breaking ball. Nathan is a great asset as long as he can stay healthy.
Troubled Past
There's no secret that Nathan Eovaldi is a great pitcher. However, one major concern is his ability to stay healthy. Nathan's draft stock plummeted after he had his first Tommy John surgery. Eovaldi will have missed more than half of 2019 with an elbow injury, along with missing numerous games from prior seasons after undergoing a second Tommy John surgery. Eovaldi missed back to back seasons with loose bodies in his elbow and it will be interesting to see how the Red Sox manage to monitor and use Eovaldi while still trying to be productive. From what the Red Sox have released, it seems that Eovaldi's starting days are over for the foreseeable future but just how this will affect the wear and tear on his arm remains unknown.
New Role
The addition of Nathan Eovaldi to a struggling bullpen will do nothing but wonders for the Red Sox. His positive attitude and willingness to see his team succeed will increase moral out of the bullpen. Along with hopefully increasing productivity. Eovaldi fits all the criteria to be an effective closer as well. He has an extremely overpowering triple-digit fastball and two great off-speed pitches that have unbelievable movement. He will be returning to fill a role left vacant by Craig Kimbrel. In my opinion, I would much rather have Eovaldi to fill the void this season due to the sheer fact that it seems Kimbrel's best days are behind him. Though injured, he has shown just how dominant he can be after coming off of an injury. If that is the case I can't begin to think how dominant he'll be after the break.
Written By Anthony Carroll
Photo Credit to Mike McGraw via Flickr
Read Other Articles: https://tsj101sports.com/author/acarroll/
Follow us on Twitter: T101Sports and T101SportsMLB
All MLB content: https://tsj101sports.com/category/mlb/