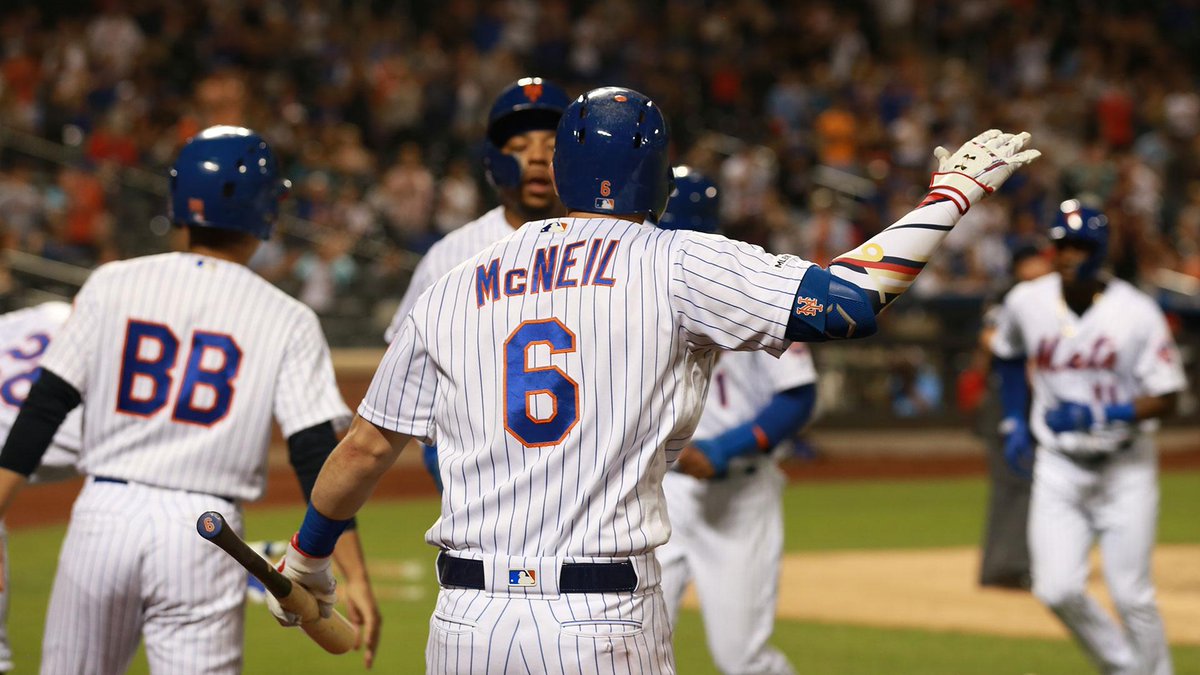 Jeff McNeil Has Another Multi-Hit Game In Mets Win Over Phillies
First-time All-Star Jeff McNeil added another multi-hit game to his already impressive resume. McNeil went 4-5 with four singles and an RBI in the Mets 6-5 win over the Phillies last night. He has now raised his MLB-leading batting average to .356 on the year and is now slashing .365/.415/.518 with seven homers and 36 RBIs in 2019. In addition, last night was also his fourth four-hit game of the season as he eclipsed the 100-hit mark on the year.
What Has Led To "McHits" Success?
It doesn't matter if the Mets are home or away, it doesn't matter if it is a day game or night game, and it doesn't matter if the Mets win or lose. Jeff McNeil continues to produce no matter the circumstance. Let's take a look at some of his season splits (in terms of batting average):
Home: .341
Away: .369
Day Games: .329
Night Games: .365
Mets Win: .382
Mets Lose: .321
First Pitch of AB: .415
He is producing no matter what the situation is. This is something the Mets have lacked over the years, a TRUE leadoff hitter. Having McNeil at the top of the Mets lineup is almost a guaranteed baserunner with his .356 average (first in MLB), .415 on-base percentage (fifth in MLB), and 11 HBP (seventh in MLB). McNeil has become a table-setter for guys like Pete Alonso and Michael Conforto to get the Mets offense going early on in games. Certainly deserving of his first-career All-Star nod.
Is This Sustainable?
Though McNeil is just shy of being on pace for a 200-hit season, don't be surprised if McNeil does hit the mark by the end of the season. He has yet to show signs of slowing down. Throughout each month so far this season, McNeil has hit .444 in March, .363 in April, .277 in May, .373 in June, and .471 so far in July. With those numbers, it should be no surprise to potentially see a 200-hit season from McNeil and a great run at the first batting title for a Met since Jose Reyes in 2011 (who was the first Met to win the award ever).
Written By Zach Nau
Follow Zach and TSJ: MLB on Twitter
Photo Credit to the Mets via Twitter
Follow TSJ on Facebook and Twitter