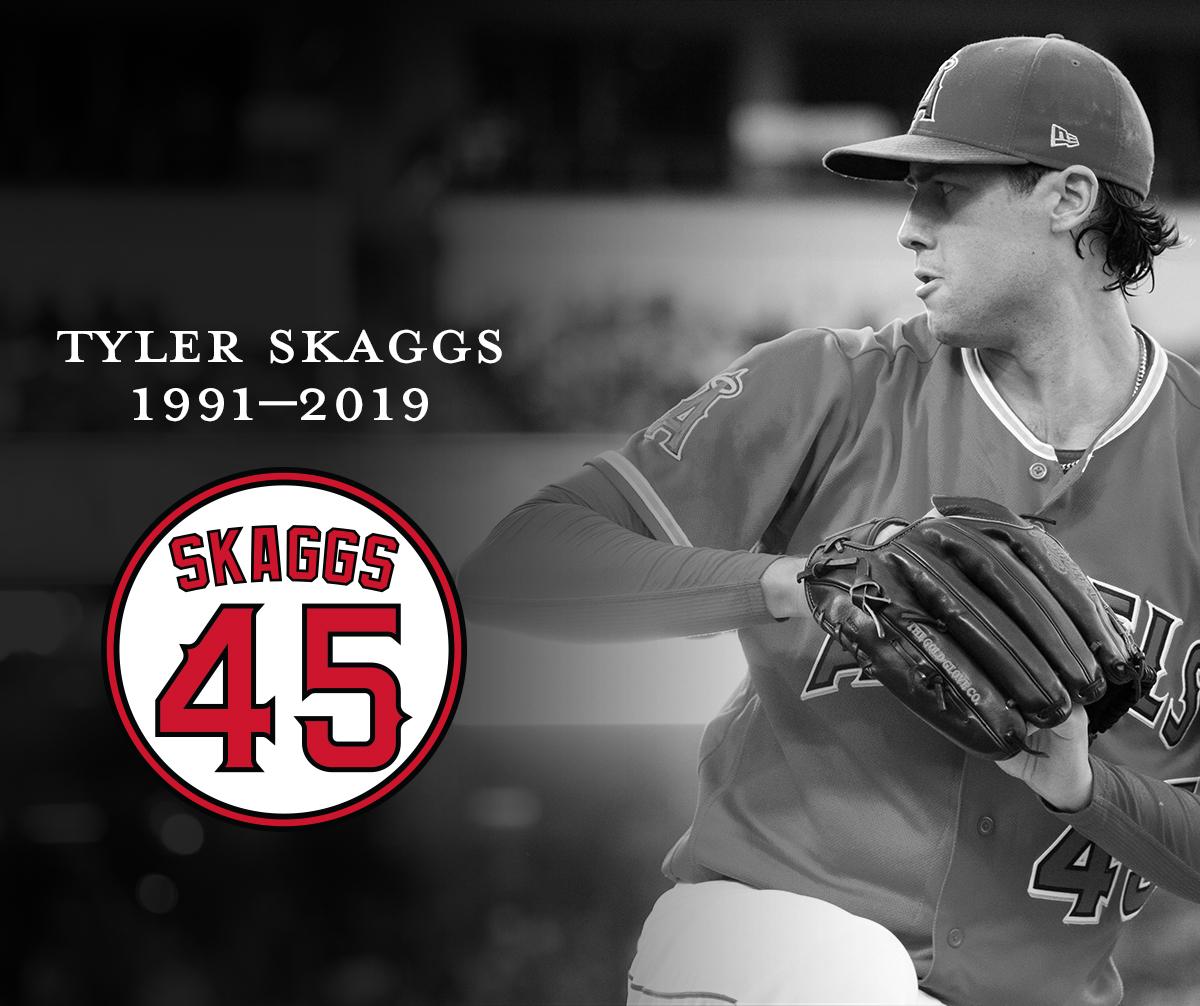 Unexpected Passing
27-year-old Tyler Skaggs was impressive in his outing against an offensively strong Athletics line up. Skaggs went 4 1/3 innings allowing only 2 earned runs and 4 walks. He struck out 5 batters, which raised his season total to 78 strikeouts. The Angels didn't manage to win, but Tyler Skaggs was as consistent as he has been since his return from Tommy John surgery during the 2016 season. Nobody was ready for the tragic news that would sweep the nation. During the Angels' road series against the Rangers, authorities found Tyler Skaggs unresponsive in his hotel. Police confirm that suicide and foul play are not factors. Despite that, the exact cause of death remains unknown. The autopsy conducted on Tuesday revealed no new findings. A toxicology test was run with results to be released in October.
Remembering Tyler Skaggs
Patrick Corbin, an MLB pitcher and close friend of Skaggs who was included in his wedding this past offseason, decided that the best way he could honor his late friend was to wear his number during last night's game. Adorned with number 45, Corbin inscribed 45 in the dirt before he stepped on the mound. Even players who didn't have the privilege to know Tyler still mourned his passing.
Around the League
The Rangers, the home team for the Angels' first game after Skaggs' passing, paid tribute to the pitcher as well. They requested that for their at-bats, no walk-up music be played. This allowed each player his own personal moment of silence to remember Skaggs. A fellow baseball player named Giancarlo Stanton has even gone so far as to reach out to the Angels organization to offer his sympathy and advice. Giancarlo had to face a similar situation when he lost his teammate Jose Fernandez in a 2016 boating accident. Like what Fernandez's teammates said about him, Tyler Skaggs' teammates said he was a highly upbeat, positive, and just genuine person. Skaggs' teammate and fellow member of the 2009 draft class Mike Trout said that Skaggs was "a brother" to him.  Losing a person of that magnitude is a tragic loss to the Major League Baseball family.
Written by Anthony Carroll
Follow us on Twitter: T101Sports and T101SportsMLB
Photo credit to Los Angeles Angels via Twitter