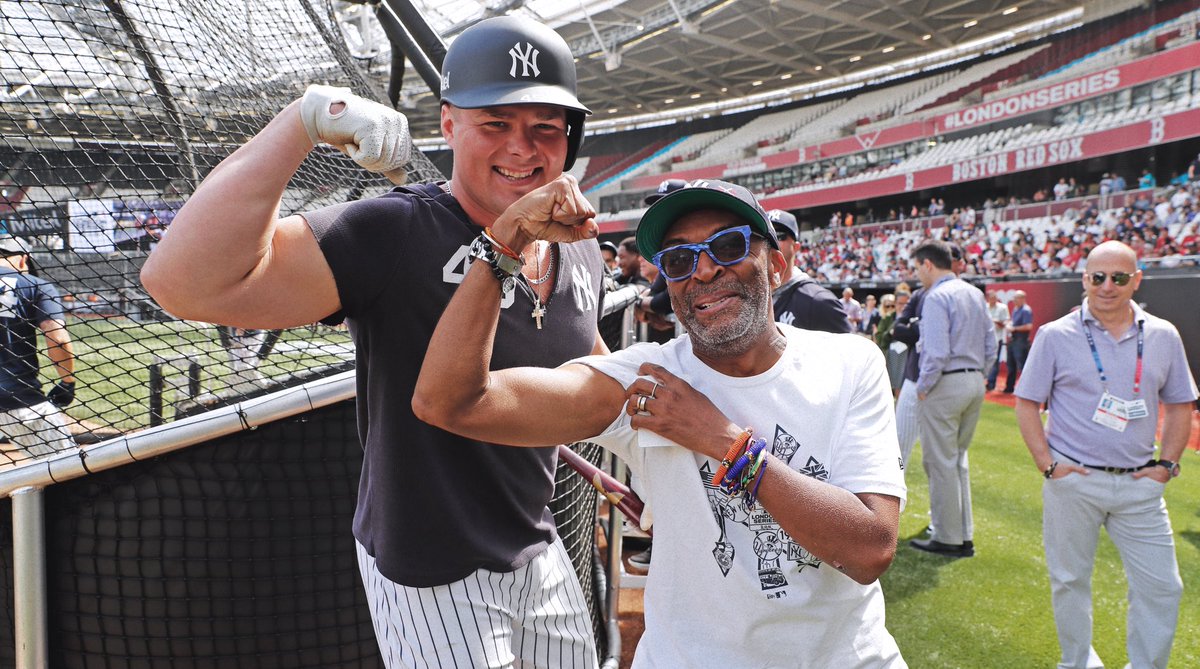 Yankees Splurge On International Talent Market
Although the Yankees fan base was saddened by Luke Voit's placement on the IL earlier today, our spirits were uplifted by the signings of two top twenty ranked international prospects. The Yankees used approximately $5 million to sign Jasson Dominguez and another $1.2 million on Jhon Diaz. Both of these guys look like talented and promising prospects to help contribute to the organization in the future. Additionally, the two outfielders will add depth to an already strong outfield farm system, highlighted by top Yankees prospect Estevan Florial. It looks as though the Yankees struck gold with these two signings. The rich just keep getting richer. 
Jasson Dominguez, a.k.a The Martian
Just when things didn't look like they could get any better in the Bronx, the Yankees came out and pulled a classic move, signing the top international prospect available. Dominguez seems to be the real deal and bound to live up to his massive $5 million signing bonus. He's 16 years old and oozing with potential. He has great athleticism, plus he's built like an absolute unit. Nicknamed 'The Martian', Dominguez's skillset essentially comes from outer space. The switch-hitting outfielder is viewed as far and away the top player in this international class of signees. He's already been predicted to be the first of this group to make it to the big leagues. Dominguez's combination of talent, size and youth make him a worthy investment for the Yankees' future. This guy already has a chance to be the next great Yankee. Like I said, the rich just keep getting richer.
What These Signings Mean
At the moment these signings are irrelevant. But as far as having a strong farm system to go along with a really good major league team, the Yanks are up there with the best of them. I wouldn't expect to see either Dominguez or Diaz on the 25 man roster any time soon, but knowing that we have them locked down is important for the future of the franchise.
Written By Avi Nat
Follow Avi and TSJ:MLB on Twitter!
Photo credit to Yankees via Twitter
Follow TSJ on YouTube and Twitter