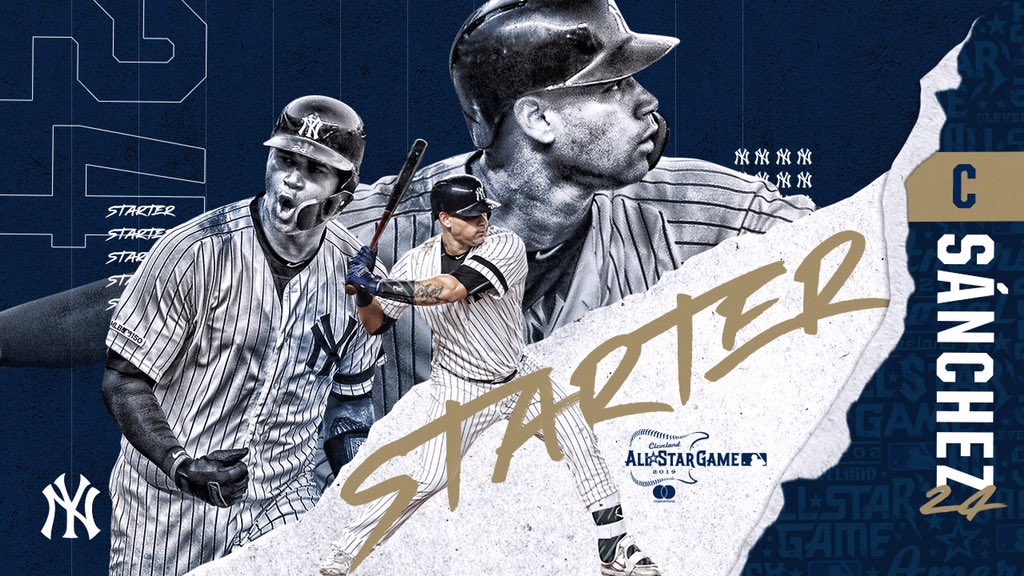 Three Yankees Selected to All-Star Game
Three Yankees were selected to the American League All-Star game squad. Gary Sanchez and DJ LeMahieu will start at catcher and second base respectively after being voted in by the fans. Aroldis Chapman was selected by the coaches as a reliever as well. Sanchez will be making his 2nd All-Star appearance. For DJ, this will be his first in the AL and 3rd overall. As for Chapman, he will be making his 6th ASG appearance and 2nd as a Yankee. These three players have been key to the Yankees success all season and are each well deserving of the honor. 
Snubs
Luke Voit and Gleyber Torres are the most notable snubs from the Yanks. Both players have been arguably the best at their positions in the AL this year and made it to the second round of fan voting. Voit is batting .280 with 17 homers and 50 RBIs. At just 22 years old, Torres is hitting .295 with 19 homers and 47 RBIs. The Yankees have the best record in the AL so it's surprising that they only have 3 All-Stars, especially knowing that they have two other super qualified members on their team that were snubbed. There is always the chance that Voit and/or Torres are called on as an injury replacement for the game. 
It's Unfortunate but…
Two things. Firstly, there were still three Yankees selected to All-Star Game, so the Yanks will be well represented in Cleveland. Secondly, at the end of the day, the Yanks are trying to win a World Series. There's still a lot of winning and clinching to be done. The season is far from over and the Yankees are going to need everybody to continue pitching in. Therefore, it's safe to assume that Voit and Torres will use this to ignite an even stronger second half. I'm sure they are more than willing to trade an All-Star appearance for a ring. 
Written By Avi Nat
Follow Avi and TSJ:MLBon Twitter!
Photo credit to Yankees via Twitter
Follow TSJ on YouTubeand Twitter