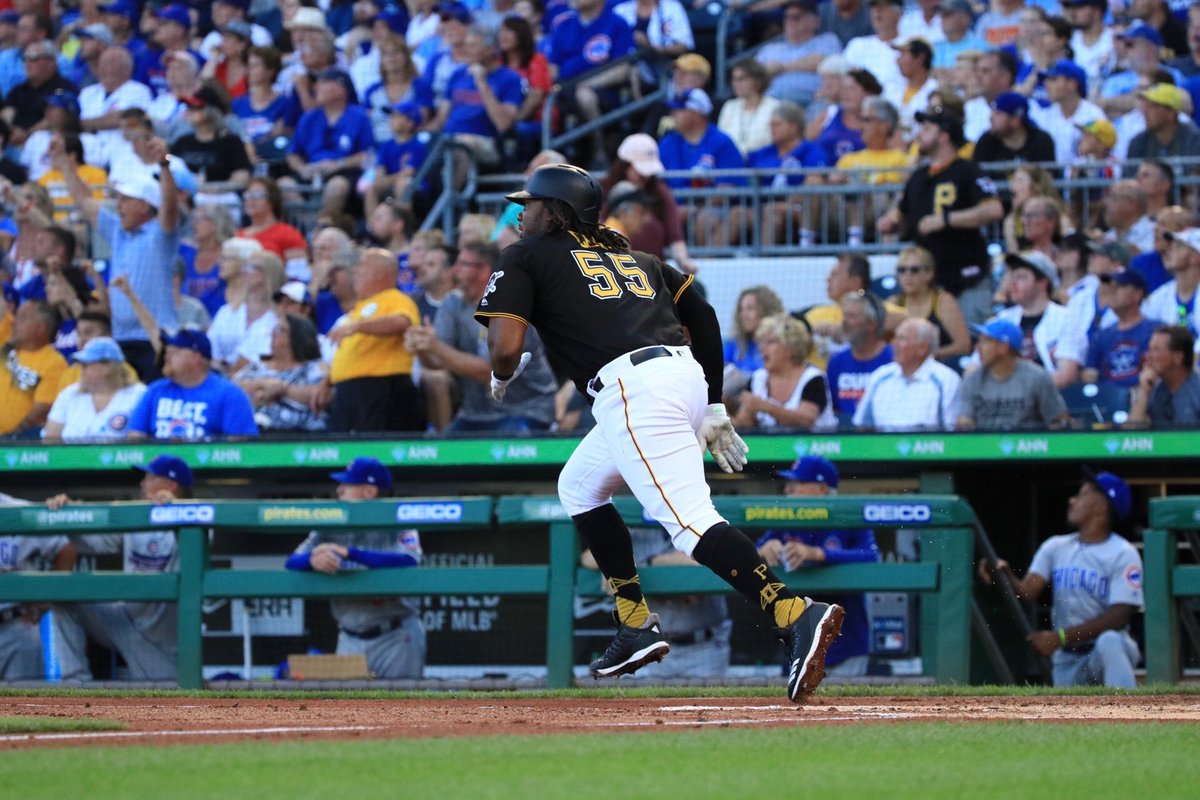 Pirates Destroy Cubs
Last night at PNC, the Pirates destroyed the Cubs in what was an offensive blowout. Josh Bell went off yesterday with multiple home runs and led the charge. Here's a look ahead at game two of the series.
Josh Bell Going Off
The Pirates caught my attention with their offensive breakout at Houston. They brought that same offense back against the Cubs and Josh Bell was a huge part of that. On the night, Bell hit three home runs en route to a trouncing of the Cubs 18-5. Josh Bell will be on the National League roster for the All-Star game in Cleveland next week.
Pirates Hitting The Long Ball
During yesterday's dethroning of the Cubs, the Pirates amassed five home runs, three of which came from Josh Bell's bat and the other two came from Jose Osuna and Jung Ho Kang.
Game One Pitching
Trevor Williams didn't have his best outing thus far on the season. However, he didn't have his worst either. Williams went five and 2/3 innings and as a result, Williams gave up nine hits, five runs (all earned), three walks, struck out four Cubs batters and gave up one home run. On the other hand, it wasn't such a great start for Cubs' starter Adbert Alzolay who only went two and 2/3 innings. In that time frame, Alzolay gave up ten hits, seven runs (all earned), one walk, three strikeouts and two home runs.
Looking Ahead To Game Two
Game two of this four game series begins tonight. For the Pirates, they'll send RHP Joe Musgrove (6-7, 4.27 ERA, 74 strikeouts) to the mound. The Cubs will oppose Musgrove with RHP Kyle Hendricks (7-5, 3.36 ERA, 75 strikeouts). Musgrove has been a consistent pitcher for the Pirates and will look to keep the momentum going tonight.
Likewise, Josh Bell will look to continue his dominant stretch thus far and currently has doubled his home run total from last season.
Conclusion
Pirates destroy Cubs and look ahead to game two. The Pirates are in a position where they need wins to be able to move up the NL Central standings. Winning key divisional games from here on out is very key to accomplishing that.
Written by Tom Johnston
Follow us on Twitter: T101Sports and T101SportsMLB
Follow the writer on Twitter
Photo Credit to Pirates via Twitter