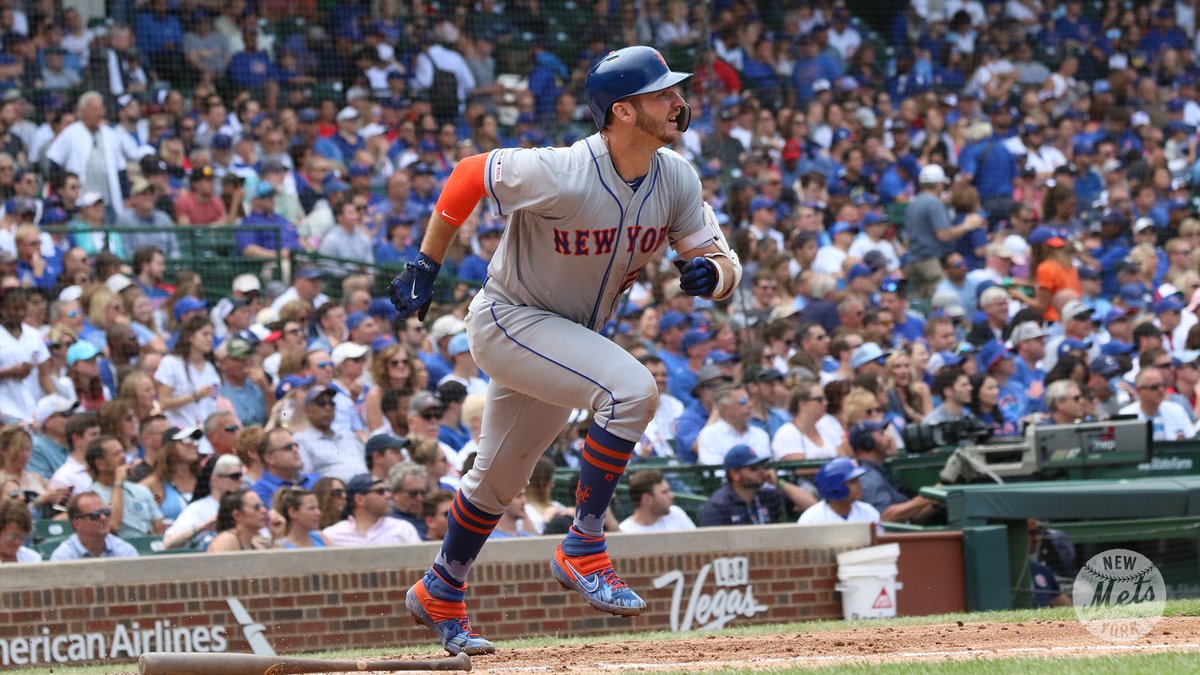 Mets Weekly Wrap-Up #13: Mets Sit 3-4 On Road Trip
Before heading to Philly for a four-game set with the Phillies, we'll look back on the current status of the Mets road trip. They are currently 3-4 and have seen plenty of ups and plenty of downs along the way this past week.
Mets Series Against Atlanta
The Mets lost two of three to the Braves. Though the Mets were only outscored 21-15, their pitching could not get the job done. Zack Wheeler and Steven Matz gave up a combined nine earned runs (in 11 combined innings), Jacob deGrom gave up two over 8 and 1/3 innings, and the bullpen gave up a combined nine runs (in 6 and 2/3 combined innings).
On the offensive side, Pete Alonso had his first career four-hit game in game two of the series. He finished that night 4-4 with three RBIs, three runs scored, and two walks. In addition, Jeff McNeil saw his average rise from .327 to .336 after going 5-13 during the series.
Mets Series Against Chicago
The Mets had a great opportunity against the Cubs that they let slip away at the very last second. In game one of the series, Walker Lockett gave up a six-spot in the third inning that proved to be enough for the Cubs as the Mets fell 7-4. In game two, the Mets saw homers from Jeff McNeil and Michael Conforto to get past Yu Darvish. McNeil would finish the day with three RBIs. During game three, it was all Mets. Zack Wheeler pitched seven great innings and the offense was clicking in all cylinders. Pete Alonso tied the Mets rookie homer record with his 26th of the year, Todd Frazier and Wilson Ramos each added a long ball, and McNeil had another three RBI game.
With a chance to win a four-game set with the Cubs, the Mets let it slip away all to easy. Pete Alonso got the Mets on the board with his record-setting 27th homer of the season. In the next inning, Tomas Nido would add a solo homer of his own followed by Jacob deGrom lacing an RBI single. The Mets would lead 3-2 until the eighth inning. Javy Baez launched a three-run homer off of Seth Lugo to give the Cubs the eventual 5-3 win. A heartbreaking way to end a series for the Mets.
What Lies Ahead?
After going 3-4 over their last 7 games, the Mets will look to take advantage of a struggling Phillies team. The Phillies have lost seven straight and were just swept by the Marlins. The Mets will play them for four games before heading home to celebrate the 1969 World Series Champion team.
Written By Zach Nau
Follow Zach and TSJ: MLB on Twitter
Photo Credit to the Mets via Twitter
Follow TSJ on Facebook and Twitter