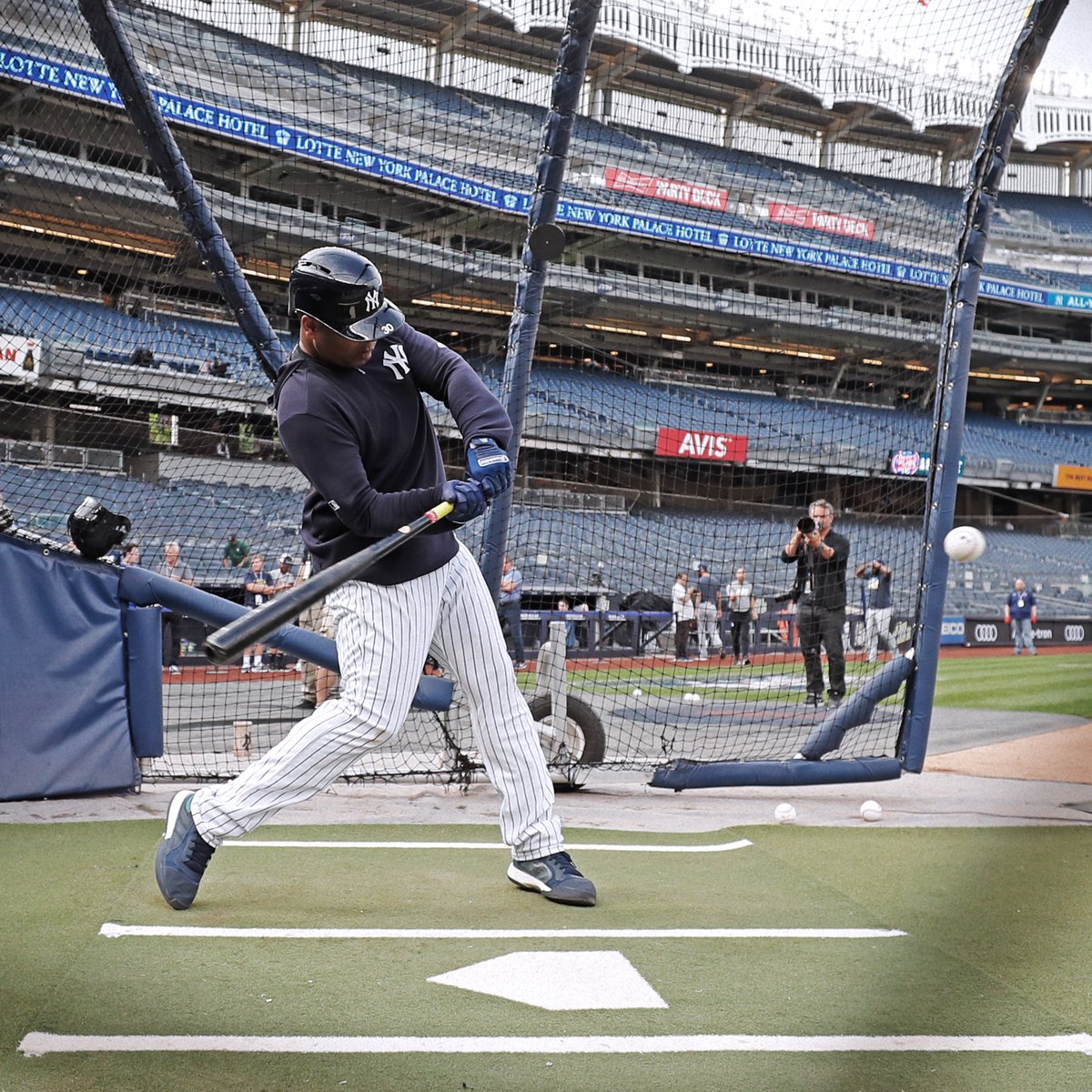 Yankees Trade For Encarnacion
The Yankees finalized a trade for Mariners 1B/DH Edwin Encarnacion. Encarnacion has been a Yankees killer for years, especially during his playing days in Toronto. He currently leads the American League with 21 home runs. Since the start of the 2012 season, he leads the MLB with 284 dingers and 813 RBIs. At 36 years old he's still a premier slugger with lots of power and will contribute immediately to the Yankees powerful hitting ways. Along with Aaron Judge, Giancarlo Stanton and the rest of the Bombers, we could be looking at Murderer's Row 2.0.
The Details
The Yankees gave up pitching prospect Juan Then in order to secure Encarnacion. The 19-year-old out of the Dominican Republic is a right-handed starter. He actually returns to Seattle after beginning his career there. Both teams agreed to split the remainder of Edwin's $15 million salary as well.
Why The Yankees Did The Deal
This means that the Yankees truly are looking to reincarnate Murderer's Row once again. The plethora of power the Yanks now have is off the charts and there is really no pitching past them. They'll constantly threaten pitchers every game with the chance of causing damage with one swing of the bat. Adding Encarnacion was also a cheap move, as Then is only a lower tier prospect. It seems that making this trade was a must simply because they got an offer they could not refuse. As I previously mentioned, it adds depth to an already stacked roster of hitters.
What Now?
Unfortunately, outfielder Clint Frazier was optioned down to Triple-A due to the trade. Frazier had been playing well in a comeback season from a, thus far, injury-riddled career. The Yankees desperately need more starting pitching so trading for another power hitter seemed like a complete shock. As we inch closer to the All-Star Break and ultimately the trade deadline on July 31st, don't be surprised if the Yankees are in talks with teams to add a starter. And be even less surprised if a trade is highlighted by Frazier, who now seems to have no real purpose in pinstripes.
Written By Avi Nat
Follow Avi and TSJ:MLB on Twitter!
Photo Credit to the Yankees via Twitter
Follow TSJ on YouTube and Twitter