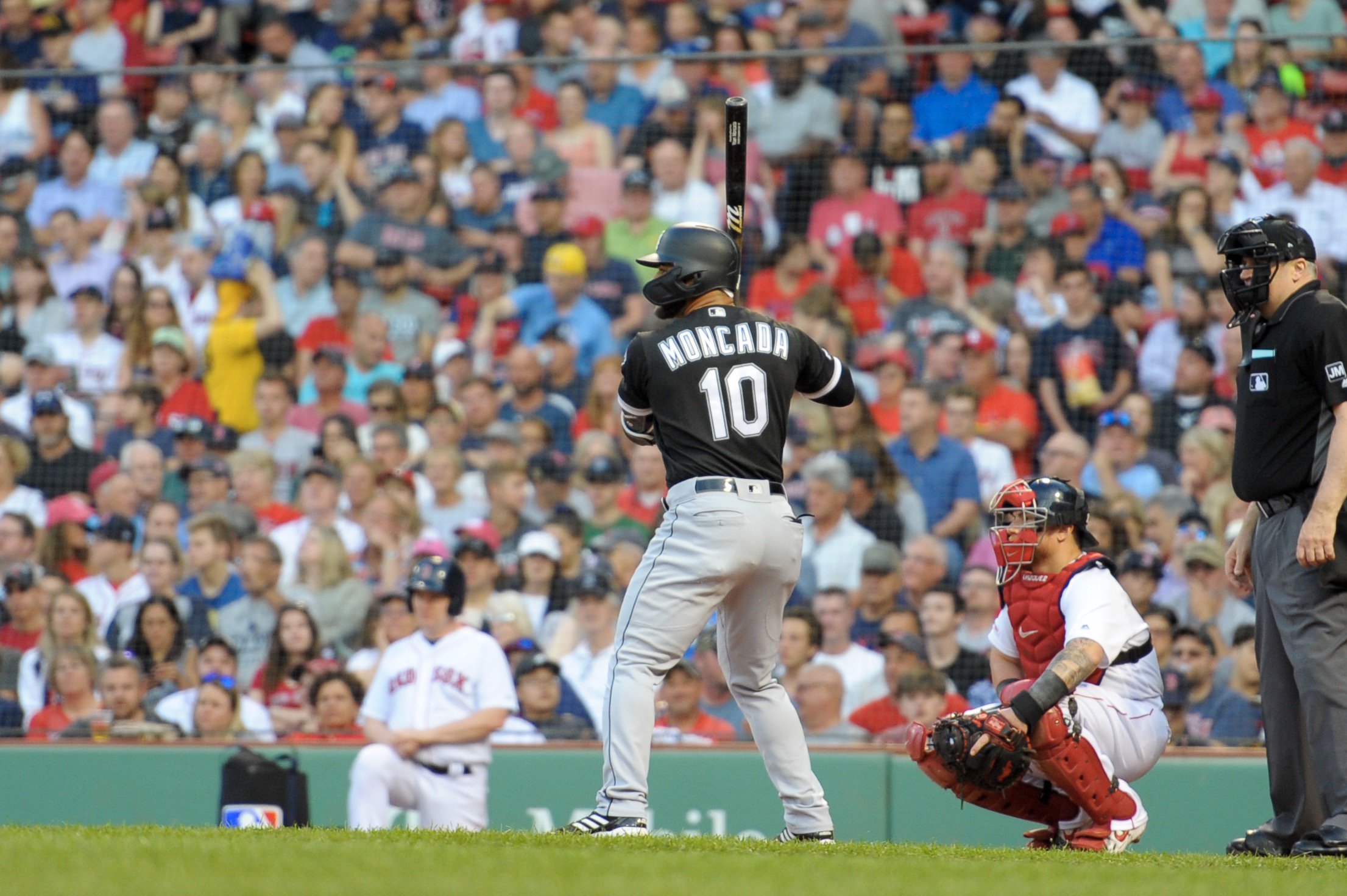 No, The 2019 Chicago White Sox Are Not A Contender
So tonight marked another defeat for the White Sox, this time at the hands of the Boston Red Sox. This pushed the White Sox record to 36-40. After tonight's game, I am ready to write the statement that I have thought since the start of June. No, the 2019 Chicago White Sox are not a contender.
The Red Sox Take Down The White Sox In Game 1
So tonight's game played out as many games this season have. The White Sox offense gave the team a decent chance to win the game, but the pitching staff blundered it away. Lucas Giolito had a decent start, going 5.2 innings giving up 3 runs and striking out 7. He did have 4 walks which is a little concerning, however, Giolito has had a strong year so far so he's not a major concern to most. Three bullpen pitchers all squandered a lead or tie at some point in the game. Evan Marshall allowed Boston to tie the game 3-3, Kelvin Herrera allowed Boston to tie the game 5-5 and then Jace Fry allowed Boston to walk off as winners 6-5.
A Closer Look At What We Already Know
This is a story Sox fans have seen quite a bit this season, but hey that's baseball sometimes. The other end of the spectrum is when the starting pitching blows big time leads or just doesn't give the team a chance. Sox fans are well aware of the starting pitching problems this season. Just yesterday the White Sox DFA'd another starting pitcher in Odrisamer Despaigne. So going into Monday nights game against Boston the White Sox technically had 3 active starting pitchers.
So let's take a look at the current rotation, Lucas Giolito, Reynaldo Lopez and Ivan Nova. Reynaldo Lopez's ERA is 6.23 and Ivan Nova's sits at 5.91. Yes, that means that the White Sox have the two pitchers with the worst ERA in baseball so far this year, but some of us already knew that right?
As a total, that puts our team at 5th worst in baseball with a team ERA of 5.01. So with that being said, our other starting pitchers currently on the DL Dylan Covey and Manny Banuelos aren't adding much in the way of support. Banuelos currently has an ERA of 6.90 which would be the worst in baseball if he qualified enough starts and by the end of the year he may. Covey is doing a bit better than the pack with an ERA of 4.58, however, he is averaging just under 5 innings per start.
A Deeper Dive
So how can a team expect to compete for a playoff spot when on average each time through the rotation you likely have 1 chance at a win? Giolito has been the best thing the White Sox have going on the pitching end, but nobody is a guarantee. Sometimes Gio doesn't have it, like in his start against the Chicago Cubs. It is true that sometimes another pitcher like Nova or Lopez steps up for one game, but that is by no means consistent. So we'll keep it at 1-2 games per run through the rotation.
So how are the Sox where they are at 36-40? Offense. The Sox are middle of the pack when it comes to batting average, the Sox are hitting .254 as a team which ranks them 15th in baseball. They are 25th in homers with 88 on the season and 19th in total hits with 648. The team is currently averaging 4.29 runs per game. The team is also 22nd in baseball in on-base percentage at 3.12. We still have Yonder Alonso in the starting lineup for God's sake.
So with those stats in mind, the White Sox would be overachieving right? Well, there is one stat that doesn't get counted that the great Hawk Harrelson liked to use WTW. Will to win, and do the White Sox have the will to win? Absolutely, just take a look at an interview given by the players or take a walk into the clubhouse. This team has the will to win as game in and game out you can tell everyone wants to win.
This Doesn't Work Out
However, this shouldn't be working out. Statistically, it doesn't make sense and it kind of does at the same time. The White Sox team ERA is a 5.12. That means on average the team is looking at giving up 5 runs or so per game. Whereas on average the offense is only scoring 4.29 runs per game. So that means the team should be losing more games than they are winning on average.
That is certainly the case for this team as we are yet to climb the .500 hump and the White Sox are normally floating between 2-4 games below .500. There is no way a team should be able to compete for a playoff spot when on average the team will lose more games than they win. These stats as well as the current competition the White Sox face for the wild card spot, make me say no, the 2019 Chicago White Sox are not a contender.
No, The 2019 Chicago White Sox Are Not A Contender
Despite what the fans and team believe about the team being able to contend for a playoff spot, the statistics and the general logic of having 1-2 good pitching performances every 5 times out does not support this.
Now I understand my article seems like I am just trying to rain on the White Sox parade. That is not the case at all, I am not by any means saying fans should stop paying attention to this team. Despite the awful pitching we've seen this season, we have so much young talent that is fun to watch. The ballpark has been lively with a decent consistency for the first time in a long time. The team is better than it has been for the last 4-5 seasons and that is a good thing. With the number of injuries we've had this season, we shouldn't even have the record we do.
At the end of the day, I love baseball and I love the White Sox and I am going to support them each season and each game as I'm sure many other fans do as well. So just because playoff contention is not realistic this year, that doesn't by any means mean we should stop watching or supporting them. Baseball is a crazy game and who knows maybe cause I wrote this piece the team will make me eat my words.
Follow Us On YouTube and Twitter
Written By Brennan Frawley

Follow the Writer on Twitter
Photo Credit to the White Sox via Twitter