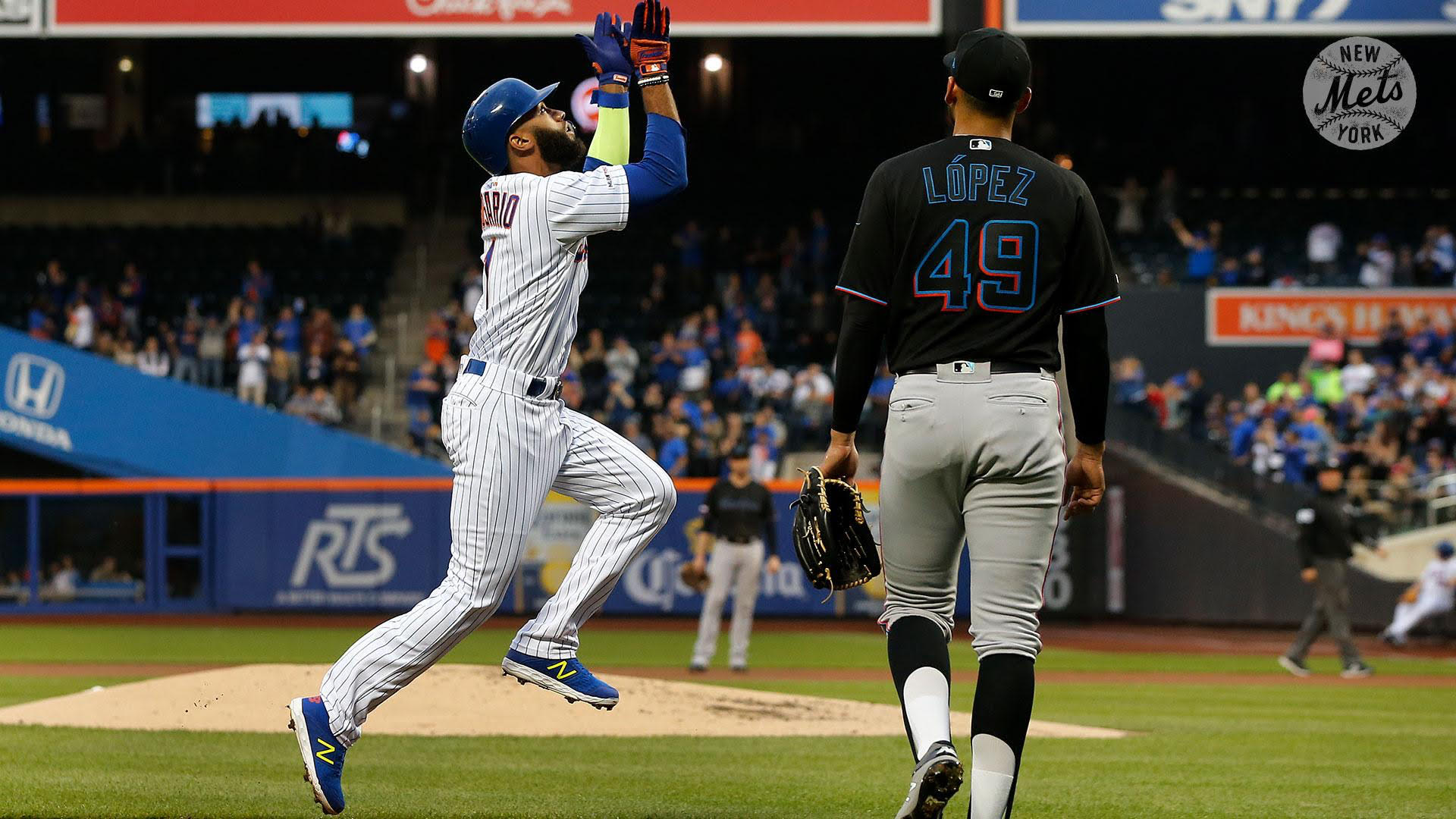 Mets Offense Erupts With 11 Runs Against The Marlins
On a night where Zack Wheeler dominated the Marlins, the Mets offense erupted for 11 runs against the Fish. Wheeler pitched seven innings allowing two runs on nine hits with one walk and 11 strikeouts (which ties his season-high). Amed Rosario led the way for the Mets offense with 4 RBIs with one grand hit. The Mets will look to build some momentum tonight as Jacob deGrom (2-4 with a 3.60 ERA) takes on Sandy Alcantara (1-3 with a 4.93 ERA).
Game Recap
The first inning was not kind to Marlins starter Pablo López. He allowed eight runs (all earned) in just the first inning. The Mets offense would continue to hit and finally knocked out López after three innings where he allowed ten runs (all earned) on ten hits with two walks and three strikeouts.
After struggling the past few weeks, the Mets offense finally broke out. After J.D. Davis got the Mets on the board with scoring on a wild pitch from López, Wilson Ramos added a two-run single. Then, after a Brandon Nimmo bases-loaded walk, Amed Rosario came up and launched his first career grand slam; making it 7-0 Mets in the first. In the bottom of the second, the Mets still weren't done. Michael Conforto launched a solo homer to right (one of three hits on the night for him) and Jeff McNeil would add a solo homer of his own in the third. And then in the fourth, Brandon Nimmo laced an RBI single to give the Mets their 11th run of the game (tying a season-high).
For the Marlins, they struggled to get going offensively against Wheeler. Their sole two runs of the game came in the third inning with a Neil Walker single, and a Brain Anderson sac fly. After that, the Marlins offense could not get going (they had no extra-base hits on the night).
Game 2 Preview
Jacob deGrom and Sandy Alcantara will face off in Game 2 of the series. Alcantara is 1-1 with a 1.39 ERA against the Mets in his career. For deGrom, he is finally starting to turn things around after a shaky few starts. He holds 1.29 ERA over his last two outings, and last time he faced the Marlins, deGrom went seven shutout innings while striking out 14 and also hit a solo homer of his own.
Follow Us On YouTube and Twitter
Written By Zach Nau

Follow the Writer on Twitter
Photo Credit to the Mets via Twitter