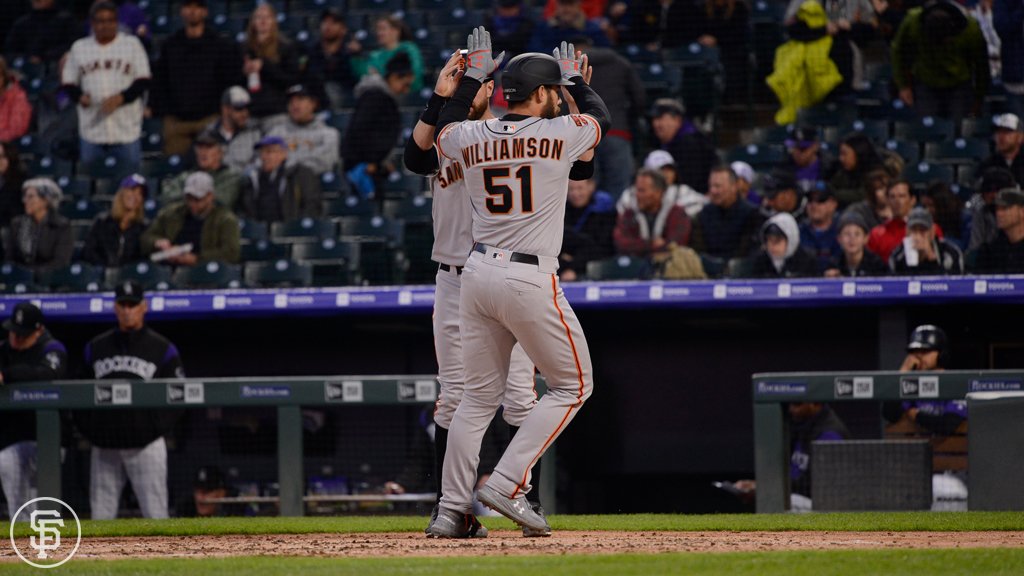 Giants Week in Review: What a Weird Road Trip
At the beginning of the season, I said that at the very least this Giants team would be an interesting one. And I think this road trip proved that to be true.
The week included the Giants scoring 49 runs on a six-game road trip where they finished 3-3. They came back from seven plus run deficits twice. They brought back Mac Williamson, designating more Farhan products in the process. Returned home to get shut out by former trade piece Luis Castillo and the Reds. And now more trade details around superstar Madison Bumgarner emerge. A real roller coaster of emotions this week.
The Road Trip
The Giants' time in Great American Ballpark was one of many highs and many lows. From blowouts to epic comebacks, the Giants finally seemed to get that Great American monkey off their back and have some decent performances in Cincinnati. Well, splitting a four-game series is a good start at least. Something tells me however that no Giants fan or player is especially eager to head back. Then they moved to another ballpark that has given the team a lot of trouble over the last couple of years, Coors Field. There a weird road trip became a historically weird road trip. Colorado featured the joyful return of Mac Williamson to the lineup, where he did what all Giants fans were hoping for: made an impact. He did so in grand fashion, hitting a home run and bringing in four RBI's in the Giants' 14-4 route in Colorado.
Game 2 was rained out saving all its weirdness for Game 3. This game started in the middle of snowfall and continued in a consistent snowfall for a few innings. Arenado and co hammered a returning Derek Holland. It was a sight to be seen, that's for sure. But then the Giants offense, similar to the Cincinnati game, somehow flipped a switch. Tyler Austin hit two home runs to lead the Giants' comeback. Unfortunately the Rockies were too much, finishing off the Giants 12-11.
Return Home and Look Ahead
The Giants returned home on Friday night to face the Reds again. It would not be a fun, weird game like we saw in Cincinnati. A game where the most exciting thing there was another sports trophy, the Giants were once again reminded just how far behind they are from being competitive in 2019. The rest of this home stand is short, with two more against the Reds and then another 2 game series with the Blue Jays (Hi Vlad Jr.). The team then heads out to Arizona for three with the D-backs.
Follow us on Youtube and Twitter
Written by Carter Scott
Follow me on Twitter @CScoot6
Photo Credit to @SFGiants on Twitter