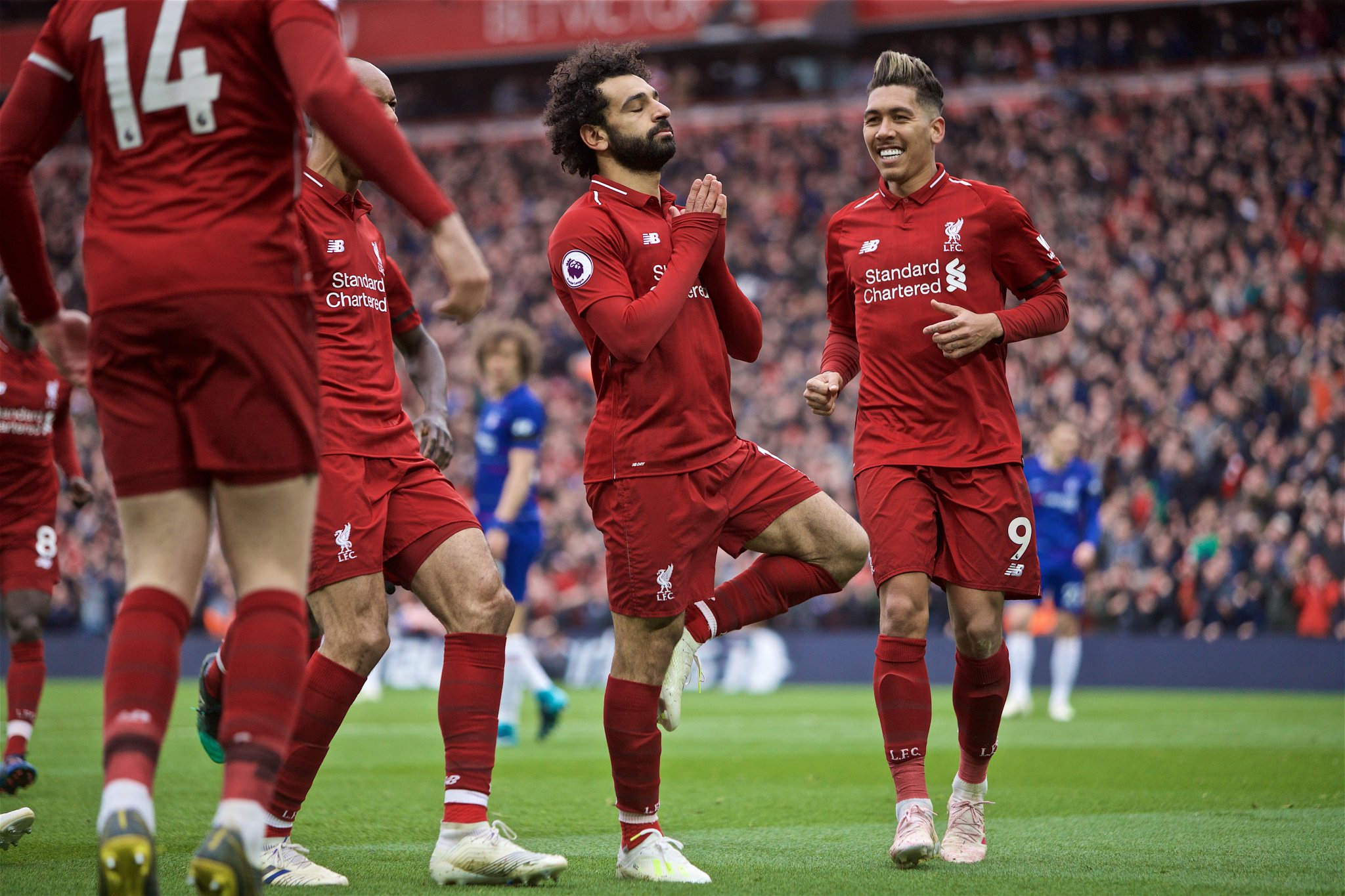 Anfield Wins Together Over Chelsea
Four points. That is the difference between third and sixth place. That is the margin between European play next year and watching from home. Chelsea travel to Anfield after a lackluster performance mid-week in Europa League play. Maurizio Sarri was forced to use some of his big guns who he was planning to rest in preparation for the showdown today. Liverpool look to recapture their lead atop the table while Chelsea look to stay afloat for Champions League hopes. The results of today will echo throughout the Premier League for remainder of the season.
Salah Shines
Chelsea have not lost at the Anfield battlegrounds since 2012. However, this is not 2012 and Jürgen Klopp has brought the champions mentality to the club ever since joining. Sarri's insertion of Loftus-Cheek and Hudson-Odoi would entice the manager to play the false nine formation, which has proved shaky at best. The blues would have their moments early on the counter attack, but lacked the finishing in the final third. Liverpool's fortitude would shine bright in the 51st minute after Mané would strike first with a header from the back post. Mohamad Salah would double Liverpool's lead moments later with possibly goal of the season. The ex-Chelsea player would smash an upper 90 fireball from about five feet beyond the eighteen-yard box. Hazard would have multiple moments to bring Chelsea back to life but along with the goal post, Alisson made sure to keep the blues flat lined.
Championship Drive
Today marked the 30th anniversary of the Hillsborough disaster. You'll never walk alone was born that day and shined bright today. Liverpool's win today puts them back on top of the Premier League table; however, they do not control their own destiny. Manchester City have a game in hand, but still have clashes with United and Tottenham in their future. Chelsea will need to regroup with the second leg of their clash with Slavia Prague on the horizon. Sarri's willingness to show change may have cost him today, but may be a risk fans will appreciate. Liverpool will travel to Porto mid-week where they have a two-goal lead looking to clinch a spot in the Champions League semi-finals for the second year in a row. The 2018/2019 season has proved to be one of the most competitive title races in recent years.
Follow us on YouTube and Twitter
Photo credit to Liverpool via Twitter