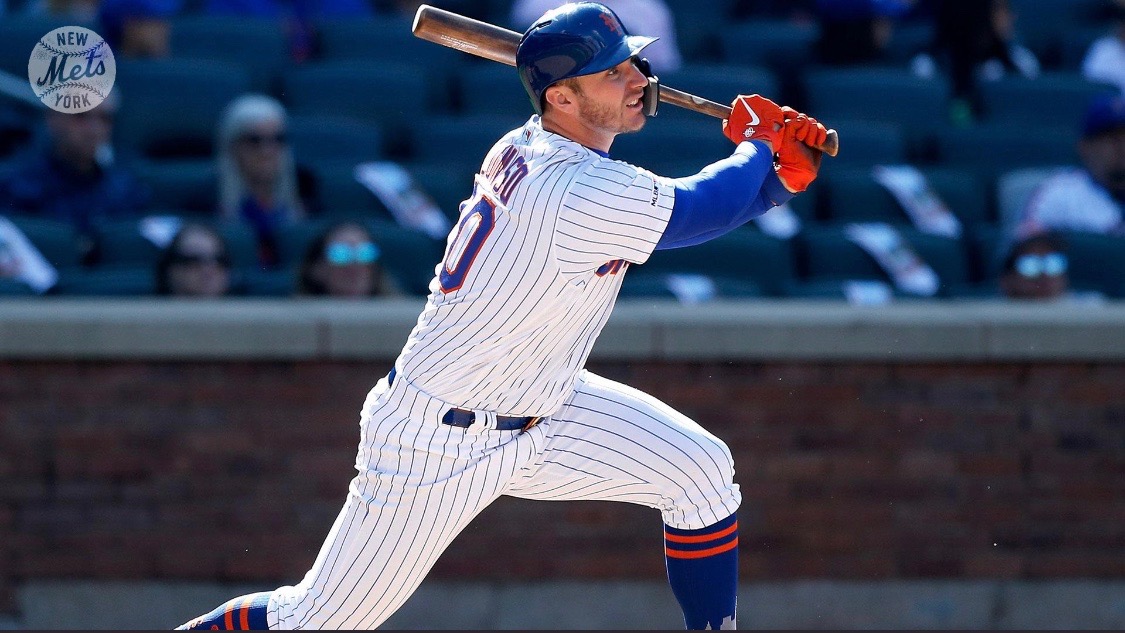 Mets Set For First Interleague Matchup Of 2019
The Mets welcome the Minnesota Twins to Flushing for their first interleague matchup of the 2019 season. Jacob deGrom is set to make his first home start of the season as he will face-off against Twins starter Kyle Gibson while the second game is between Noah Syndergaard and Jake Odorizzi.
With a quality start tonight, deGrom can make MLB history. He can pass Hall of Famer Bob Gibson for most quality starts in a row (he currently is at 25). deGrom also enters the series with a career-best 26-inning scoreless streak. Both games of the quick two-game set can be seen at 7:10 pm EST on SNY.
Key Players To Watch For The Mets
The Mets will take on the AL Central for almost all of their interleague play this year (the rest being against the Yankees). On the Mets side, only six have faced Kyle Gibson before. Wilson Ramos is hitting .500 with 1 RBI in six at-bats against Gibson. Another key hitter is Robinson Canó who is hitting .280 with 3 RBIs in 25 at-bats. Fans should also pay attention to rookie-sensation Pete Alonso. The Mets slugger is slashing .382/.432/.824 with 3 homers, 11 RBIs and 6 runs scored. Off to a great start to his career, all eyes will be on Alonso as he looks to continue to shine for the Mets.
In game two of the series, the Mets offense will go against Jake Odorizzi. Again, not a very large sample size for the Mets against Odorizzi. Canó has the most experience against him as he is batting .286 with 1 RBI in 14 at-bats. Wilson Ramos is 2-3 in his career against Odorizzi.
Key Players To Watch For The Twins
The Twins offense is going to be put to the test in both games of the series. They are facing off against Jacob deGrom in the first game and Noah Syndergaard in the second. No one on the Twins side has more than three career at-bats against deGrom. Both C.J. Cron and Nelson Cruz are 1-2 against the Mets ace. The rest of the Twins lineup will be facing deGrom for the first time.
Against Noah Syndergaard, Jonathan Schoop is the only Twin to have faced him. Schoop is 1-3 with 2 RBIs in his career against Thor.
Overall Outlook
This should be a great series for both sides as neither team sees each other on a regular basis. For the Mets, interleague games against the AL Central (a relatively weak division) are going to be huge wins for the team down the stretch. They won't see each other again until mid-July in Minnesota.
Follow Us On Twitter:
Site: @T101Sports
Department: @T101SportsMLB
Writer: @zach_nau
Photo Credit to the Mets via Twitter