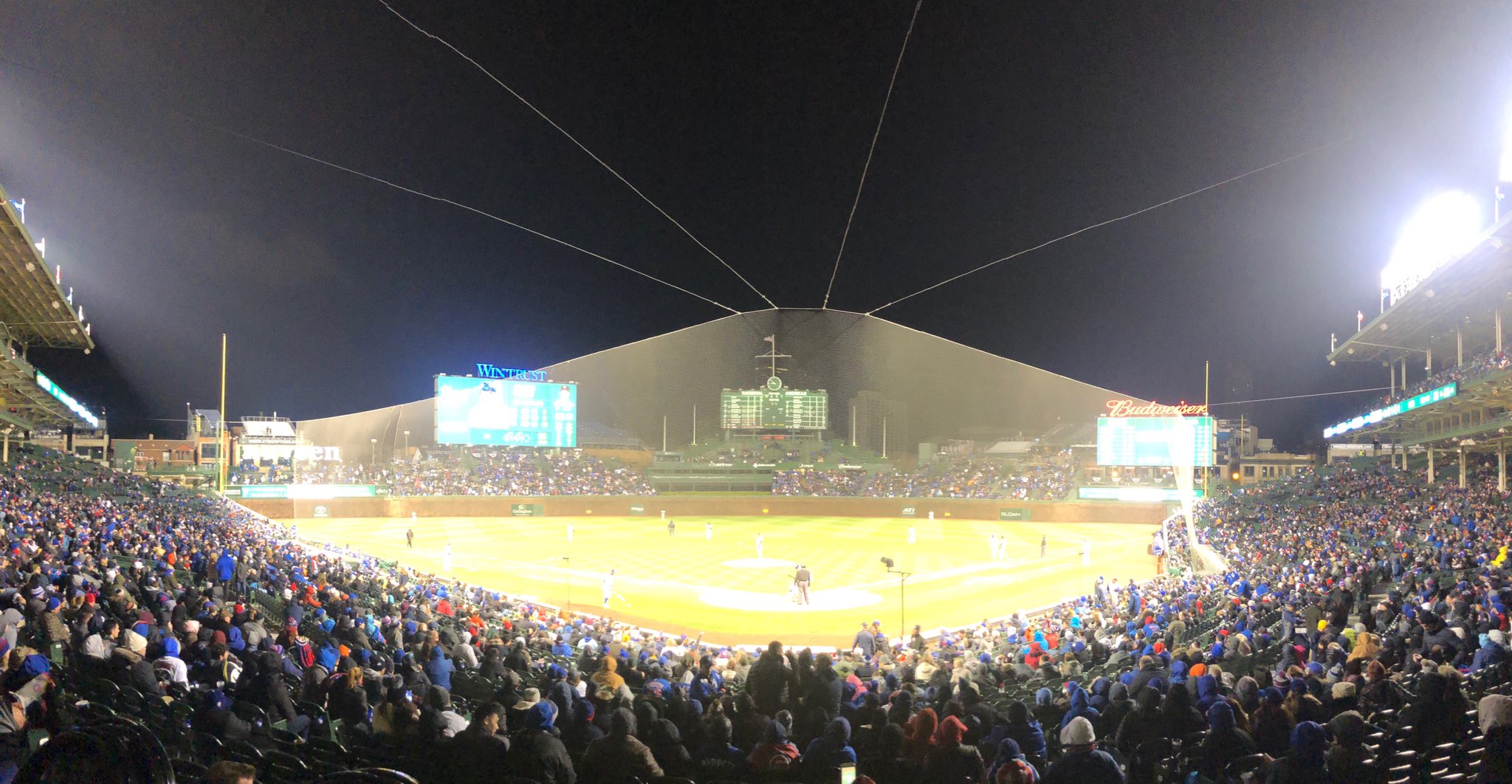 Cubs Struggle With 3-7 Start
So the Cubs have been struggling to start the season. They are 3-7 and have looked very bad as of late. Don't let the 10-0 win in the home opener fool you, they haven't been playing well at all. After winning on opening day, they went 1-6 until Monday's win. As a Cubs fan myself, I am very disappointed in the way they have played. Every team will have a stretch of games in the year where they can't buy a win. When this stretch happens at the start of the year, it feels like it will never end. There are a few key reasons for this that we will dive into.
The Bullpen
The Cubs were up 4-2 in the 8th in one game against the Braves. Steve Cishek was brought in from the bullpen. He walked 3 people in a row giving up all momentum. Cubs pitchers have been nibbling at the corners of the strike zone relentlessly. It is the only pitches they have been throwing and they have been giving up so many walks. So then Randy Rosario was brought in from the 'pen, he didn't nibble at the corners, he threw a cupcake right down the middle and Johan Camargo doubled into the gap.
This bullpen is so bad it is like putting out a fire with gasoline. Every single pitcher in the 'pen has done awful this season. Carl Edwards Jr. was even sent to AAA Iowa. Things in the bullpen need to fix and fast. Call up people from AAA, trade for a bullpen rental like they did with Chapman in 2016. Jump to conclusions, do something! By doing nothing it will only make things worse. Sending Edwards to AAA isn't enough.
Joe Maddon
For the record, everyone in Chicago loves Joe Maddon. I am one of them but he is really getting on my nerves. Look at the lineup on Opening Day, what do you see? I see perfection. After that, he kept changing things. Find a lineup that works for you and keep it that way. Make minor changes as the year goes on. Every game is a new lineup and they haven't been working. Schwarber should not be in unless it is against a right-hander. Against lefties, he hits like Chris Davis. He can't hit water if he fell out of a boat. He is also very bad defensively. Bottom line, if it is a lefty, Schwarber should be out. Maddon is a good coach, but he is running on thin ice. He was warned after the collapse last year. I wouldn't be surprised if this is his last season with the team.
Photo Credit to Cubs via Twitter