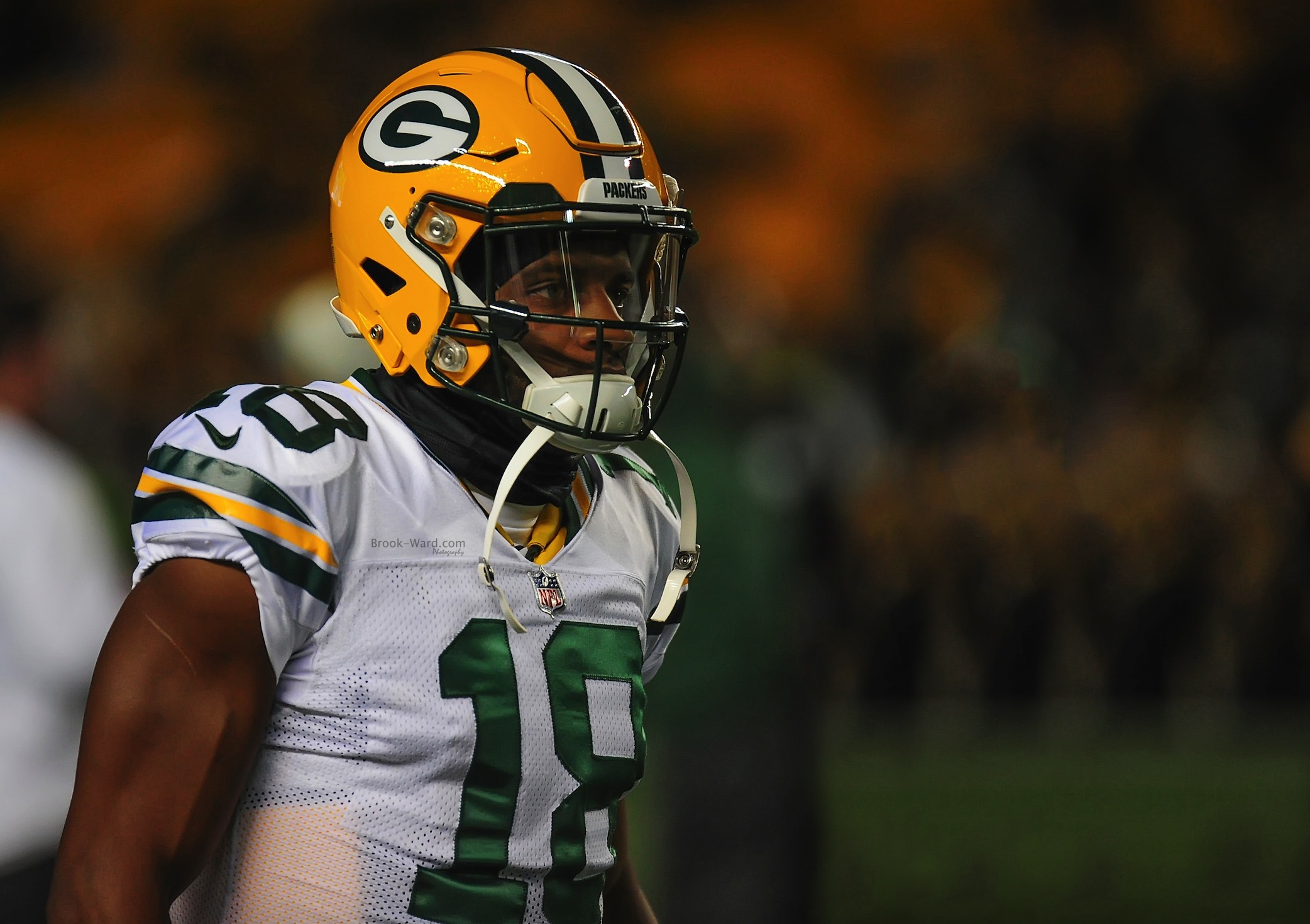 Randall Cobb is Now a Dallas Cowboy. What it Means for Aaron Rodgers and the Packers.
Six days into the new NFL year, the dramatics of free agency continues. Veteran wide receiver Randall Cobb became an unrestricted free agent after his four-year, $40 million contract expired with the Green Bay Packers.
Cobb had played for the Packers since they drafted him in 2011 with the 64th overall pick. In his eight seasons as a Packer, Cobb played in 105 games, starting 73 of them. In five of those eight years, Cobb was top-three in receptions on Green Bay's roster.
However, Cobb only made the Pro Bowl once, in the 2014 season. That year, Cobb recorded 12 touchdowns and 1,287 receiving yards. His 2014 statistics accounted for 23.3% of his career yards and 29.2% of his career touchdowns so far.
The 2018 season was marred by injury for Cobb as he struggled with hamstring soreness. His last season in the green and yellow consisted of 38 receptions, 383 receiving yards, two touchdowns, and a catch percentage of 62.3%.
Cowboys' Offer: One-Year, $5 Million
Dallas and Cobb's agents agreed to a one-year, $5 million deal. His new contract decreases his average salary by 50%. The decrease in pay grade didn't seem to bother Cobb, at least on social media.
The Kentucky alum was quick to react to the news of his signing on Twitter.
Randall Cobb is the fifth wide receiver Dallas has added since the 2018 offseason. Quarterback Dak Prescott, who is entering his fourth year in the pros, lost WR Cole Beasley to free agency just a few weeks ago. The signing of Cobb will try to make up for the loss of Beasley, in part.
Updated look at the @dallascowboys offense:
– QB: Dak Prescott
– HB: Ezekiel Elliott
– WR: Amari Cooper
– WR: Randall Cobb
– WR: Michael Gallup
– WR: Tavon Austin
– WR: Allen Hurns
– TE: Jason Witten

— FOX Sports: NFL (@NFLonFOX) March 19, 2019
Green Bay Turning the Chapter
While Cobb was never a standout receiver in the league, he was a consistent and favorite target of Packers' QB Aaron Rodgers. He was also a target that presumably came at a cheap price, given the result of his negotiations with Dallas.
The Packers' receiving corps obviously took a large hit, even though Cobb's production was mediocre. There are now only five receivers left on Green Bay's roster who caught more than 300 yards last season.
With a new head coach named, the Packers may very well be in the midst of a rebuild. However, signing Cobb to a modest, short-term deal wouldn't have prevented Green Bay from reconstructing their roster.
WRs Davante Adams, Marquez Valdes-Scantling, and Geronimo Allison – along with tight end Jimmy Graham – will be expected to pick up the slack. It's unclear how Cobb's absence will affect the $134 million man, Aaron Rodgers.
Since Rodgers' recorded his career high QB rating of 84.5 in 2011, it has slowly slipped. In the last three seasons, starting in 2016, Rodgers has finished with a 73.8, 64.4, 56.8 QBR respectively.
If the Packers' organization wants to bring glory back to Green Bay, they'll need to begin reloading as they continue to shed.
Photo Credit
Featured image courtesy of Brook Ward via Flickr
Stay informed, follow our NFL Department and Lauren on Twitter for upcoming stories and news!
Subscribe to get the latest news from TSJ at the TSJ 101 Sports TV YouTube channel!