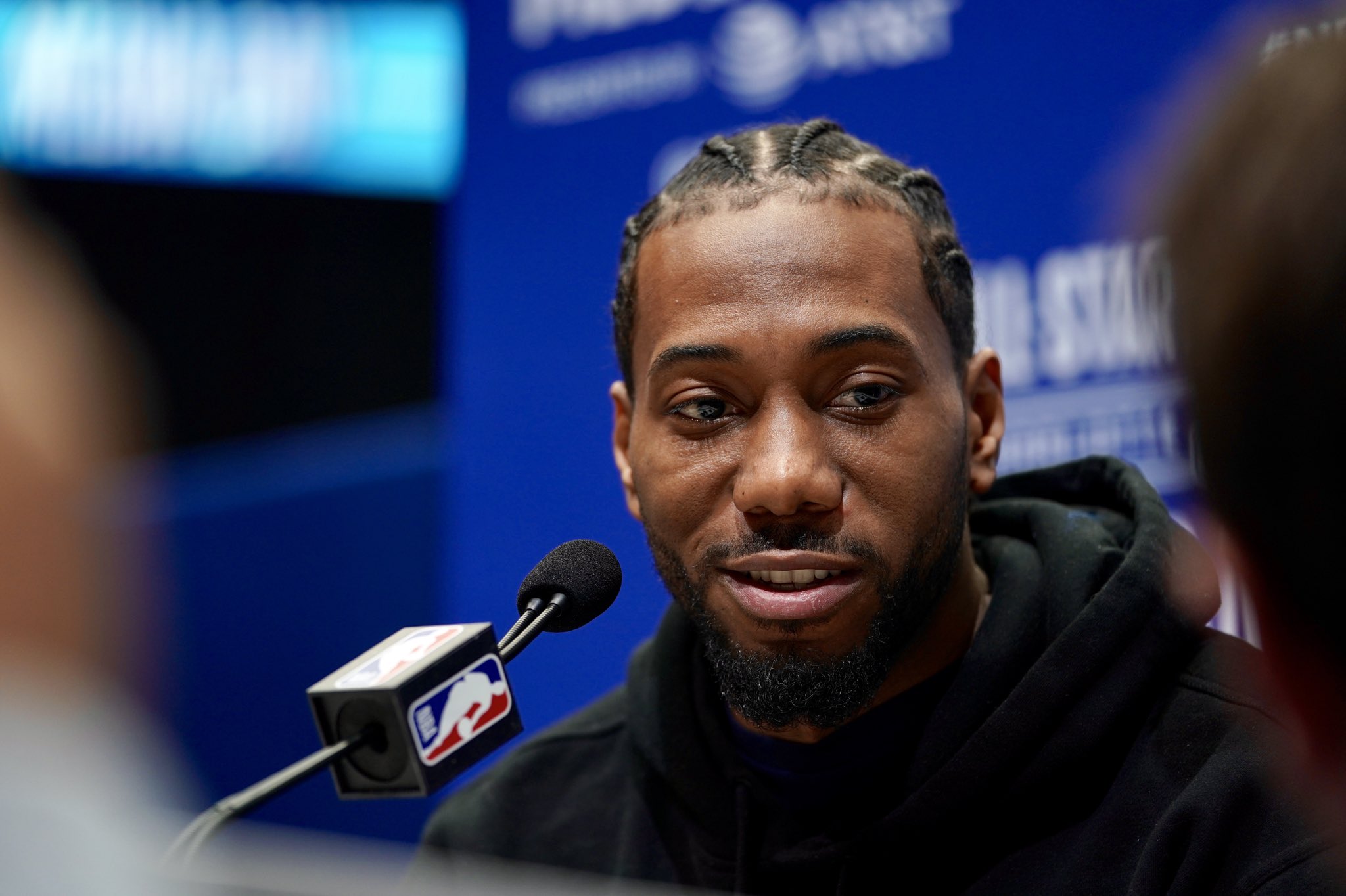 Kawhi Leonard Is A Luxury, Not A Necessity
Masai Ujiri reputedly is "very confident" Kawhi Leonard will stay in Toronto beyond this season. Leonard himself recently praised the organization, the coaching staff, the fans, the city, everything.
Well, everything except the cold.
So while Leonard's assessment of Toronto weather is accurate, there are many indications recently that Leonard is absolutely thrilled with his current situation in Toronto. Yet, I remain a skeptic.
The Numbers Behind Kawhi
While it has to be presumed that team president Ujiri has more insight into the psychology of Toronto's best player than myself, I simply won't allow myself to hope. The pain would be too much to bear if he leaves.
Leonard might be the best Raptor…of all time.
Here are his numbers at the All-Star break: 27.0 PPG, 49.2 FG%, 86.4 FT%, 7.7 REB, 3.3 AST, 1.9 STL, 26.1 PER, and 60.7 TS% to name a few. He's statistically one of the best players in the entire NBA –- as advertised.
Here is the team's record when Leonard plays: 30-13, .698 winning percentage. But interestingly, here is the Raptors' record while Leonard rests: 13-3, .813 winning percentage. So with a significant sample size, not only is the team just as good when Kawhi rests — THEY ARE MUCH BETTER.
And it's not like Leonard only rests against terrible teams. While Kawhi has been on the sidelines this season with a litany of minor injuries and rest days, check out the kill list for the Raptors: Indiana, Golden State, Los Angeles Clippers, Utah, and the Los Angeles Lakers. As many Raptors fans recall, the Golden State win was a ROAD victory and a BLOWOUT, winning 113-93.
As talented as Leonard is, there is evidence to suggest the Raptors don't actually need him to win.
A provocative journalist might deduce the Raptors are actually a BETTER team without him. I won't go that far, but I will say that Toronto's ball movement looks better when Leonard doesn't play. As many criticisms as the fan base had about DeMar DeRozan's Toronto years (such as he dribbles the ball too much and has the tendency to go 1-on-1 at the end of close games), Leonard's offensive game is eerily similar to DeMar's in these key areas.
A Jaguar, Not a Honda
Look, nobody is saying that Leonard doesn't make this team better. He is a former Finals MVP, an NBA champion and a two-time Defensive Player of the Year. Players with those accomplishments clearly bring value to a team. But do you really need to invest in a Jaguar when you're just trying to commute to work? A Honda can get stuck in traffic for an hour as easily as a Jaguar. At the end of the day, basketball is a TEAM sport.
And the Raptors are good. Very, very good.
Leonard is the best Raptor by basically every measure, yet the team doesn't actually need him in order to win games.
While I admittedly prefer to commute in style, those Jaguar gas tanks aren't as cost-efficient as the red Honda in the driveway. While I have an affinity for leather seats, it may not quite be time for that mid-life crisis.
With that said, Kawhi is correct: Toronto weather is cold. And nothing makes a warm winter like the purr of a Jaguar.
Subscribe to get the latest news from TSJ and the TSJ 101 Sports TV YouTube channel! Play and win weekly at Thrive Fantasy!
Photo Credit
@Raptors via Twitter