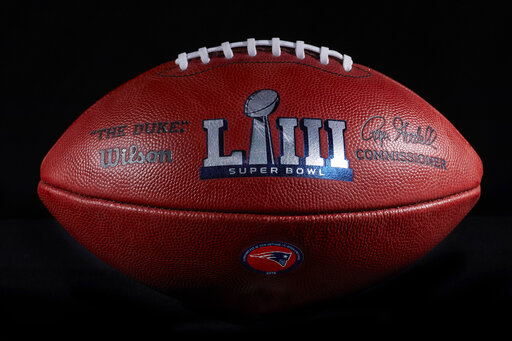 Separating Lore from Legend, What to Take from Super Bowl LIII
Much to the NFL's chagrin, Super Bowl LIII was potentially the most underwhelming the league has ever seen. The lowest scoring Super Bowl in history ended 13-3 in favor of the New England Patriots over the Los Angeles Rams. Out of the 13 drives in the first half, eight ended in punts. By the end of the contest, there were more punts than points scored by the winning team.
In the near-constant lull of the contest, idle hands got to tweeting. Storylines, speculation, and conjecture lit up Atlanta faster than Maroon 5's lanterns. In high energy moments with little time to contemplate, any talking head can sound legitimate. Sifting through the nonsense, here are the true and false post-Super Bowl judgments.
False: Todd Gurley is Healthy, and Just Couldn't Find His Rhythm
Rams' running back, Todd Gurley, is clearly injured and not at full health. In Week 15 against the Philadelphia Eagles, Gurley injured his knee; something he admitted himself in a press conference. He then sat out Week 16 and 17 before returning to play in the divisional round of the playoffs against the Dallas Cowboys.
After three weeks of rest, as L.A. got a bye week, Gurley was still not healthy for the postseason. Backup RB, C.J. Anderson, found himself carrying much of the responsibility. After Gurley went down, Anderson rushed for 167 yards and 132 yards in Weeks 16 and 17 respectively.
Head coach, Sean McVay's claim that Gurley is healthy but was unable to find a rhythm is similar to saying, "there was no flour, but there is bread." Gurley had ten carries for just 35 yards. Gurley couldn't find his rhythm because he couldn't find his legs underneath him. He didn't get touches because he couldn't move the ball.
True: Julian Edelman is the Right Pick for MVP
While the Patriots' offense did not put on a roaring performance, wide receiver, Julian Edelman, certainly did. The 5'10" wideout was targeted 12 times and caught ten of them for 141 yards. Despite not catching a touchdown pass, Edelman provided something even more valuable to the Patriots. Edelman became a consistent downfield option for his quarterback, Tom Brady.
Last year in the Super Bowl, Brady found Danny Amendola for 152 receiving yards, as well as Chris Hogan and Rob Gronkowski for 128 and 116 receiving yards respectively. This time around there was no Amendola, Hogan couldn't manage to catch any of his six targets, and Gronkowski had just 87 total receiving yards with only 26 in the first half.
Despite being double covered in multiple man and zone packages, Edelman found a way to get open and gain yards after the catch. Without Edelman's efforts, Gronkowski may not have had the leverage to go up through the middle and get open for the pass that led to the only touchdown of the game.
Yes, New England's defense outshined the offense; however, no one player on the defense stood out enough to receive this lauded honor. Edelman is the right pick besides the punter, Ryan Allen.
False: Sean McVay Got Out-Coached by Bill Belichick
Let's be clear, Bill Belichick is the single-best head coach in American sports history and will likely never lose that title. If anyone were to give him a run for his money, it would probably be the guy he beat last night. Sean McVay coached an impeccable season and did a lot of things right last night. His downfall was less Belichick's defense than it was his quarterback, Jared Goff.
Belichick and the Patriots ran, for the most part, the same defense they've been using this entire postseason. The fill the box pre-snap and confuse the quarterback as to who is dropping back into coverage, who's coming on a blitz, and who's spying the gaps. McVay had watched tape of this scheme for two weeks and prepared for it.
While some of his in-game decisions were debatable, his x's and o's were just about spot on. Had Goff been able to execute, it would have been a much different game.
Through the majority of the game, the Ram's offense was looking at single coverage by the Patriots' secondary. This is something McVay as a head coach knows how to take advantage of. His quarterback under the blitz, not so much.
In what will likely be a fruitful and long career, this Super Bowl will not be the mar on McVay's career as some are anticipating. The headlines might say that McVay was in over his head, but the game tape tells a much different story.
True: Jared Goff Got Exposed
Following up on the aforementioned point, Jared Goff was not only ineffective in his role, but he also hindered LA from winning the game even despite him. By the end of the game, Goff had completed only 19 passes for a total of 229 yards.
In the last 20 years, only two quarterbacks have had worst performances in the Super Bowl. Cam Newton went 18 out 41 for 265 yards in Super Bowl L, and Ben Roethlisberger in Super Bowl XL threw only nine completions for 123 yards with two interceptions.
On multiple plays, Goff looked only at his first option as the Patriots' front seven came barely in the pocket. As a result, WR's Robert Woods and Josh Reynolds were left open in the middle of the field untargeted.
In one notable play, Brandin Cooks stood unguarded in the end zone for a sure touchdown. A late and overthrown pass meant Patriots' defensive back Jason McCourty had time to run over and blow up the play.
Had Tom Brady been in the blue and yellow last night, the Rams would have had 30+ points.
False: This Performance Depreciates Tom Brady and the Patriots' Legacy
Tom Brady has once again done something no player in the history of the NFL has done; Brady has hoisted his sixth Lombardi Trophy. Near perfect games, that end in a loss is remembered far less than unimpressive imperfect games that result in parades.
In Super Bowl LII, Brady threw for 505 passing yards, three touchdowns, and ended with a 115.4 passer rating. After losing 41-33 to the Philadelphia Eagles, this historic performance has been long forgotten. The fact Brady will need both hands to wear all of his Super Bowl rings is the prevailing narrative.
When it counted most, Brady turned into Brady. With 9:49 left on the scoreboard and a tied score at 3 points apiece, Brady threw an 18, 13, seven, and 29-yard pass consecutively. This setup rookie running back, Sony Michel's 2-yard rushing touchdown. Of those four passes, Brady threw to three different receivers.
On the biggest stages in the biggest moments is when Tom Brady is the most himself. Historically that has been true, and in the fourth quarter of what was a lackluster performance, Brady showed up to put the game away.
Super Bowl Records Held by Tom Brady:

SB Appearances: 9
SB Wins: 6
(Single Game + Career) Pass Attempts – 62, 392
(SG + C) Passes Completed – 43, 256
(SG + C) Passing Yards – 505, 2838
(C) Passing Touchdowns – 18

— Lauren Phillips (@LaurenP_52) February 4, 2019
True and False Things No One Wants to Hear Again
Sean McVay is the Youngest Super Bowl Head Coach in NFL History.
This is true, and no one cares, not even people in LA.
Tom Brady was Drafted in the Sixth Round.
Noted guys… Noted.
Spongebob is Doing Halftime.
Grow up.
The Saints should have been in the Super Bowl.
This is false and Cowboys fans are about to lose the only title they've held in the 21st century: "NFL's Most Annoying Fans".
Maroon 5…
The One Moment of Super Bowl LIII Everyone Wants to Relive
"Hey, Bald Guys!"
Photo Credit
Featured Image courtesy of Becky Arizona
Subscribe to get the latest news from TSJ at the TSJ 101 Sports TV YouTube channel!
Play And Win Weekly at ThriveFantasy!