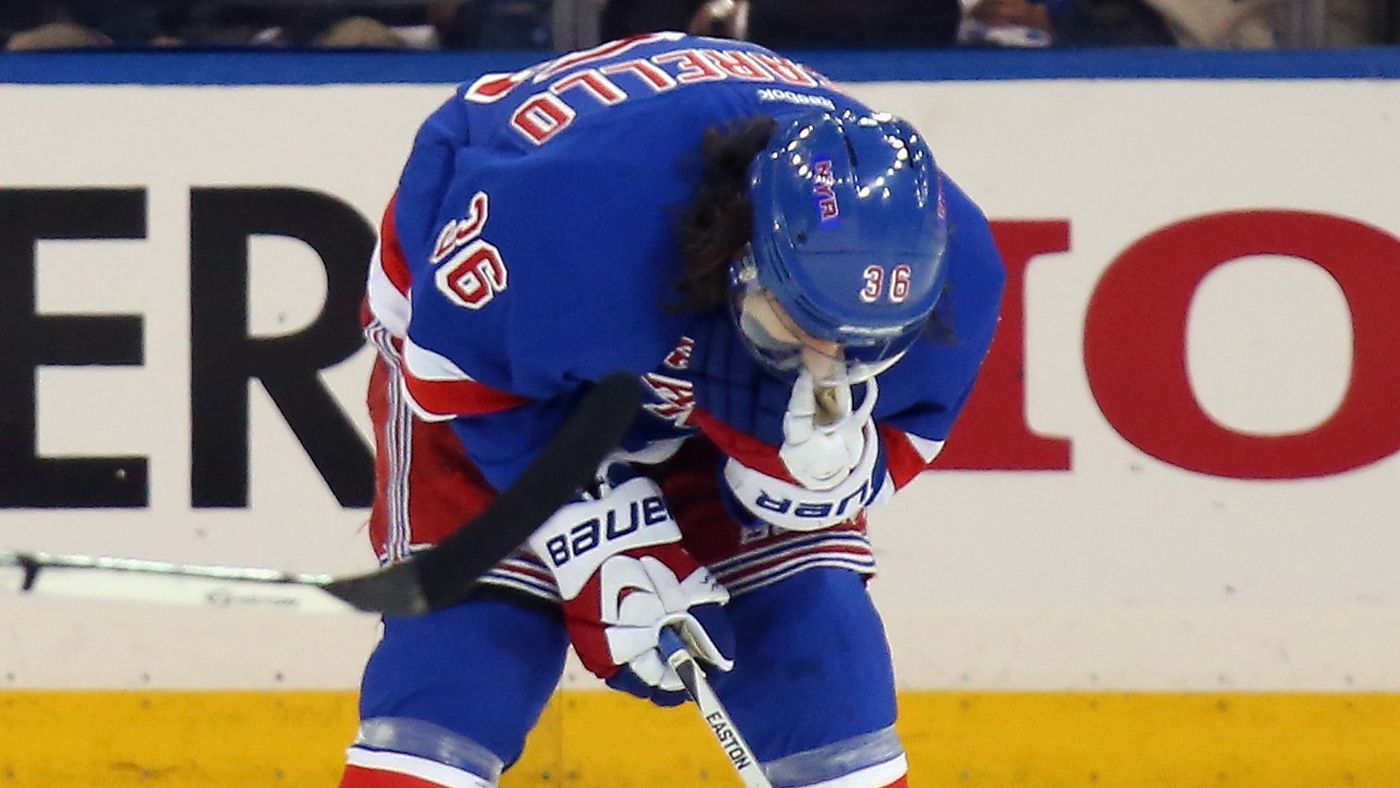 Rangers Trade Rumors: Mats Zuccarello
It would come as no surprise that the Rangers will be sellers on this upcoming trade deadline, February 25th. The Rangers have a few players that would be key for a team looking to make a playoff run. One of those valuable assets that the Rangers will be looking to trade would be star forward Mats Zuccarello. Zuccarello would be a very valuable piece to a playoff team that is looking to add a depth scorer to their line-up. Teams would also have to understand that trading for him would be a rental piece unless they intend to sign him long term.
Zucc's Trade Value
Zuccarello, who is currently nursing a groin injury, has played in 17 games for the blue shirts and has recorded three goals and seven assists, all coming in the first 12 games of the season. The Rangers are looking for him to be 100% before showcasing him to teams that are looking to acquire him. Throughout his career, he has been a steady 50 to 60 point player, playing 70 to 80 games a season. He leads the Rangers in points for four out of the eight years of his career. Teams can rely on him to put one hundred percent into the game, night in and night out. He is also a great locker room guy, that is loved by the fans and his teammates. Any team that will end up trading for him, is going to get a great player, but also a great person.
The Rangers aren't going to be in any hurry to move Zuccarello since it is only the end of November. I see them allowing him to play to the best of his ability, so his trade value can escalate before they make the move. A likely landing spot for Zucc would probably be a team that will be on the outside of the top two teams in their division, that need scoring depth in their line-up, to make their run at the cup.
Troubling Times for Mats
As every Rangers fan knows, Zuccarello loves this team and NYC. For eight years, he has been a nonstop joy to this franchise, that always showed his passion for this team. This won't change in the upcoming few months, as Zucc will always play his hardest for this team. Recently, there has been a comment made in a recent interview that has surfaced. From this interview, there was speculation that people misinterpreted about what he said. People thought that his comments were insisting that he wanted to be traded.
"A trade appears to be most likely. I guess am prepared for it. Basically, I'm just waiting for it to happen. It's a tough spot to be in, if I'm being honest."

— Fitz (@FitzGSN_) November 29, 2018
Mats addressed how he knows the situation, saying that it isn't what he said, but that he believes he is ready if something like that happens.
A #NYR spokesman talked to Zuccarello about @kvatningen's story, which people clipped out of context, saying that he's waiting to be traded. Zuccarello said it's not what he said and not how he feels, but he's prepared for anything in the last year of a contract.

— Brett Cyrgalis (@BrettCyrgalis) November 29, 2018
With the trade deadline approaching, it will be hard for the Rangers fans to let go of a player like Zuccarello. It'll also be hard for the player, who gave this franchise his all for eight years. Mats will always be a fan favorite, and a team favorite. Nobody can take away the joy and passion that he gave to this organization. He will always be a New York Ranger.
Social Media
Follow Bryan on Twitter at @BryanCsordos
Photo Credit
Photo Credit of Austin Knoblauch