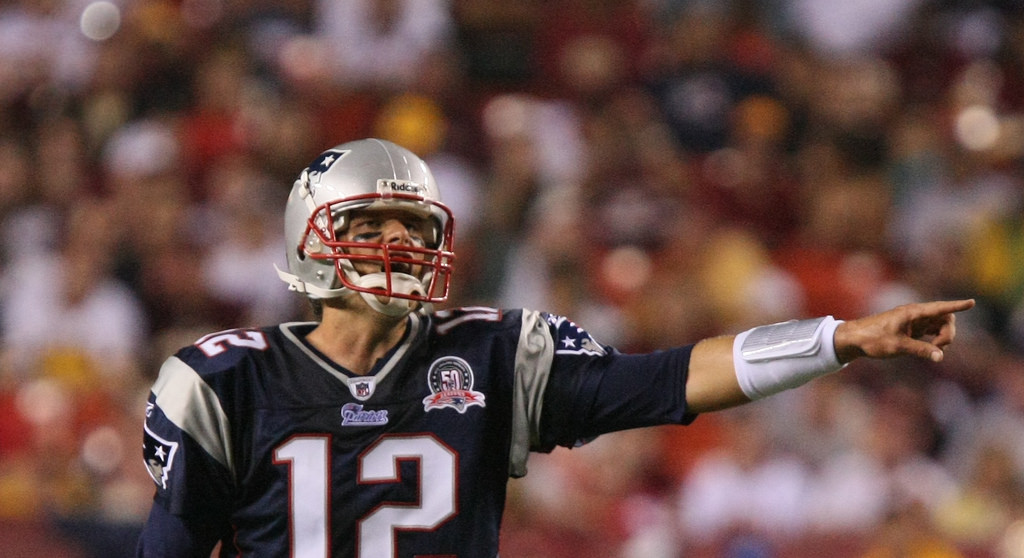 Patriots Edge Out Chiefs in Unforgettable Shootout
The Kansas City Chiefs (5-1) met the New England Patriots (4-2) on Sunday Night in a sure classic. The game consisted of many twists and turns similar to the NFL season thus far.
Contained in the first half by the Patriots' defense, Mahomes and Co. went on a 31-16 run to tie the game at 40 with 3 minutes left on the clock. In comes Tom Brady, who is known to thrive in these situations. Brady goes on to lead a 7-play, 65 yard drive right down the field, including a huge 45 yard catch and run by tight end Rob Gronkowski to put them into perfect field goal range with 3 seconds left in regulation.
Kicker Stephen Gostkowski went on to win the game with a 28-yard field goal as time expired, putting him at a perfect 5/5 for the night and the Pats at a (4-2) record for the season. This game was a plethora of momentum shifting plays after the next. It also showcased two of the league's most elite offenses in a classic offensive showdown.
New England Patriots
Tom Brady played like his usual self last night, passing for 340 yards and a score, even adding a rare rushing touchdown as well. This was his 200th regular season victory as a starting quarterback, the most of all time. He also passed up former teammate Adam Viniateri by logging his 227th win, including playoffs, making him the winningest player currently in NFL history.
Rookie running back Sony Michel ran the ball 24 times for 106 yards and two touchdowns in the win, marking his 3rd straight game with a touchdown. A single Patriots running-back getting almost 25 carries in one game? It's a weird sight to see, given that head coach Bill Belichick has run an RBBC (RB by committee) ever since we could remember. However, the presence of a strong and relentless run game has further opened the Pats offense up like never before.
Kansas City did a nice job of limiting TE Rob Gronkowski for the majority of the game. That is until he broke out for two huge 4th quarter catch and runs that led the Pats to victory. However, Brady put his other weapons to good use before that last drive that put them over the top. Julian Edelman logged  4 catches for 55 yards and a touchdown, while new acquisition Josh Gordon brought in 5 balls for 42 yards.
RB James White had 5 catches for 53 yards while rushing for 40 yards as well, showing his versatility in the backfield once again. The New England Patriots look to once again be improving steadily as the season goes on. They showed their full arsenal in this classic showdown, proving that they are still one of the top dogs and are going nowhere.
Kansas City Chiefs
After being down 24-9 at halftime, Patrick Mahomes led a second-half rally for the Kansas City Chiefs. He finished 23 of 36 for the night, with 352 yards and 4 TD's in his first loss as a starting quarterback in the NFL.
3 of those 4 TD's went to speedster WR Tyreek Hill. Hill finished with 7 receptions for 142 yards as well, including a 75-yard catch and run TD to the house that tied the game with 3 minutes remaining in regulation.
Kareem Hunt once again showed his star-power in a high-scoring and unforgettable game. He toted the rock 10 times for 80 yards while hauling in 5 receptions for 105 yards and a score. TE Travis Kelce had a mediocre game by his standards, totaling 61 yards on 5 catches.
Once the second half began, Mahomes made a plethora of impressive long passes that would start the comeback. It began with a 67-yard scrambling TD pass to Kareem Hunt, followed by a 14-yard TD throw that was scooped up by Tyreek Hill but originally targeted for wide receiver Sammy Watkins in the end-zone.
Kansas City's offense was nearly flawless in the second half after being held in check by the NE defense the entire first two quarters. However, their defense again struggled throughout the game, allowing 513 all-purpose yards to Brady and the Patriots by the end of regulation.
This has been the main worry for the Chiefs. The defensive chink in their armor again was exposed by one of the most prolific offenses in the league to date. Tom Brady went down the field drive after drive, resulting in a field goal or score nearly every possession for the Patriots.
Next Week…
The New England Patriots (4-2) travel to Chicago (3-2) to face a fiery Bears team that is looking their best in years.
The Kansas City Chiefs (5-1) host the Cincinnati Bengals (4-2) to try and get their 6th win of the regular season.
Photo Credit: Keith Allison via Flickr
Subscribe to get the latest news from TSJ at the TSJ 101 Sports TV YouTube channel!
Play And Win Weekly at ThriveFantasy!