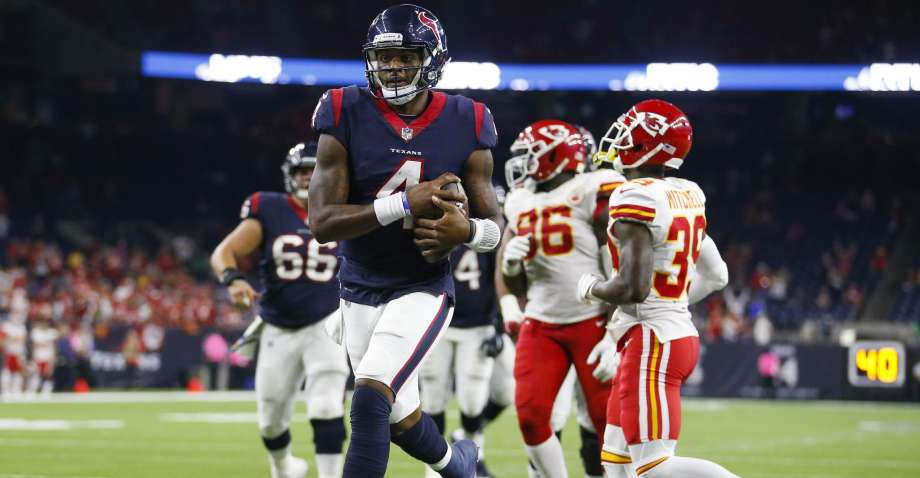 Cowboys Take On the Texans Under The Bright Lights
The Cowboys will travel to Houston in a battle for bragging rights in the state of Texas. The Texans hope that their win in last week's overtime thriller against the Indianapolis Colts will carry them to another victory Sunday night. The Cowboys are hoping that their offense has finally found a rhythm.
Week 4 Recap
Dallas finally got things clicking on offense last week. Dak Prescott went 17/27 passing with 255 yards and two touchdowns. Prescott had a passer rating of 118.6. However, the biggest news for the Cowboys is that Ezekiel Elliott finally had a breakout game this season.
Elliott carried the ball 25 times for 152 yards. This is a formula that has fared very strongly for their success since he debuted for them. Elliott also caught the ball four times for a total of 88 yards and one touchdown. Despite Dallas' lack of utilization, Elliot is a strong receiving running back. It was a strength that Urban Meyer played to when he was at Ohio State.
The Houston Texans finally got into the win column last week in an overtime victory over their division foes, the Indianapolis Colts. They may have gotten a huge assist from Indy's head coach with his decision to go for it on their own 43-yard line, but a win is a win.
Houston's quarterback Deshaun Watson looked sharp going 29/42 passing with 375 yards, two touchdowns, and one interception. He also ran the ball six times for 41 yards and a rushing touchdown. He had a passer rating of 102.8.
Wide receivers, DeAndre Hopkins and Keke Coutee, were explosive as well. Hopkins had ten catches for 169 yards and one touchdown while Coutee had 11 catches for 109 yards. Their defense also recorded four sacks and two fumble recoveries.
Looking Ahead To Week 5
It's straightforward for the Cowboys to attain victory. They must run, run, and run some more. By feeding Ezekiel Elliott the ball, they play to their strengths. It helps to take pressure off of Dak Prescott by opening up the passing lanes.
This allows him to be able to take shots down the field as supposed to short and safe passes in the flat. If you're able to have success in the passing game, it forces the defense not to load the box and focus entirely on the run.
Houston has looked good on offense this season. The Texans are averaging 24.0 points per game. They're averaging 311.5 passing yards per game with 123.3 rushing yards. Ironically it has been the defense that has cost them games.
With J.J. Watt and Jadeveon Clowney leading the way, it should be better. The defense is giving up 27.0 points per game to go along with 307.3 yards passing and 94.3 yards rushing. It's hard for any team to win if they're giving up that many points and passing yards per game.
Prediction
Although Houston's offense can be very explosive, Dallas' defense has been good this season. It'll need to stay that way if they hope to contain Deshaun Watson at all. Houston's defense isn't on par with what it has been in recent memory, and it doesn't look to be improving this Sunday in primetime.
Ezekiel Elliott will likely have another huge game on the ground. Dallas wins 30-21.
Photo Credit
Featured Image courtesy of BipHoo Company
Subscribe to get the latest news from TSJ at the TSJ 101 Sports TV YouTube channel!
Play And Win Weekly at ThriveFantasy!