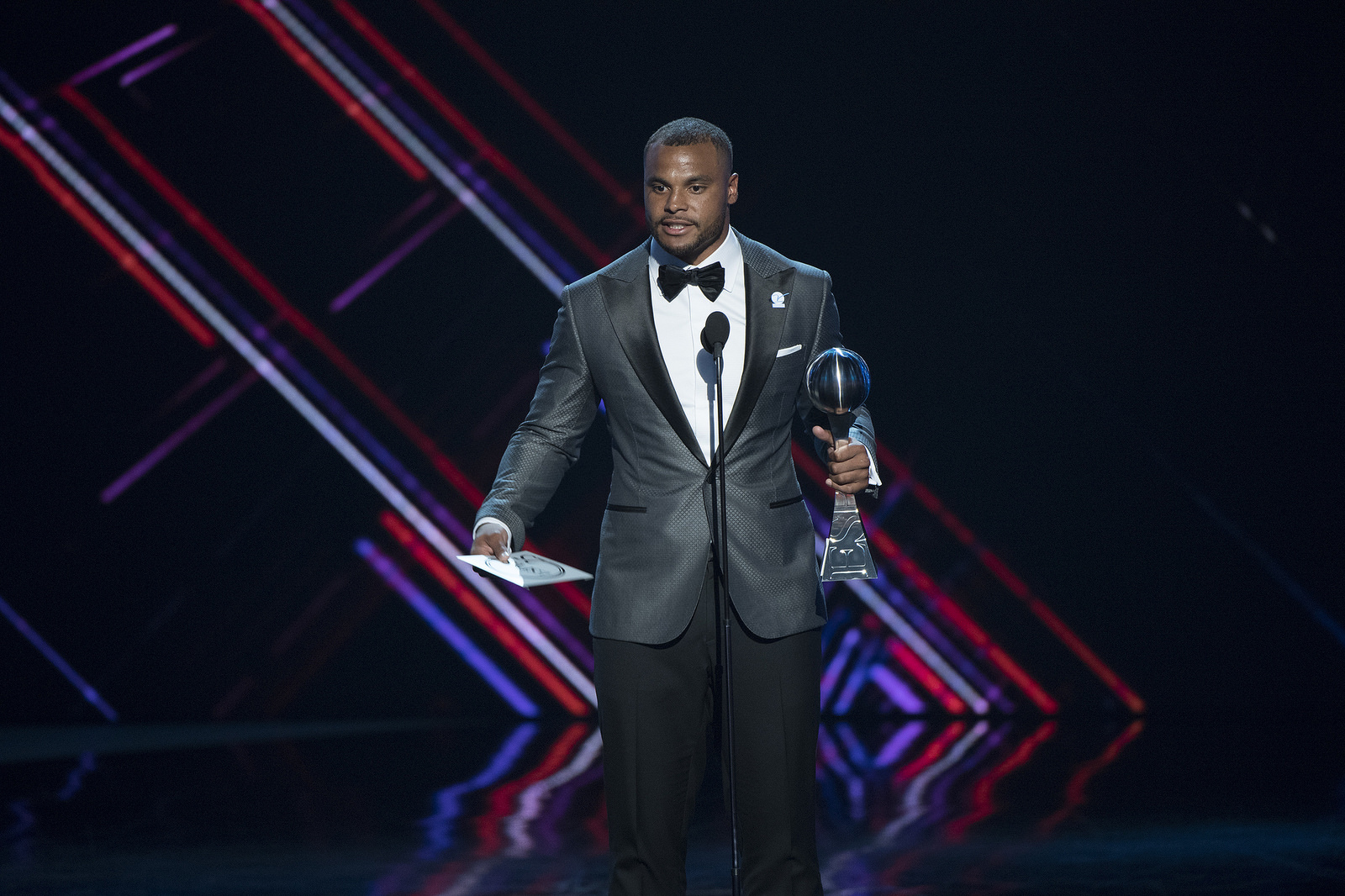 NFL Dallas Cowboys: Dak Is Whack?
The Dallas Cowboys' quarterback is really struggling these days. There were rumblings from the members of Cowboys nation last season, but the roller coaster of Ezekiel Elliott's suspension played a pivotal role. However, it's hard to dismiss those rumblings this season. The Cowboys are 1-2, and Dak Prescott has not looked good at all. What has happened to the Cowboys' quarterback of the future?
This Season So Far
Dak Prescott has 498 yards passing on 54-88 attempts. That's a completion percentage of 61.4. He has just two touchdowns to go along with two interceptions. He has a QB rating of 74.9. He's been sacked 11 times already through just three games. That can be attributed to the offensive line as well, but that also has to do with Dak not getting the ball out quick enough. It also shows that he's just sitting back in the pocket instead of using his legs. He's averaging 5.7 yards per pass attempt. That's a huge drop from his rookie season when he averaged 8.0 yards per attempt. It was 6.8 last season. The team also doesn't have Dez Bryant anymore either, but Dez was never his favorite target to begin with. The loss of future Hall of Fame tight end Jason Witten might have more to do with that problem. Still, that's no excuse. That also doesn't explain how poorly Dak has looked these first three games.
To put things in better perspective, Prescott has only 2,396 passing yards, 10 passing touchdowns, and 11 interceptions over his last 13 games. His numbers basically mirror those of Brock Osweiler. He has 2,326 passing yards, 11 passing touchdowns, and 12 interceptions. Osweiler is the current backup QB for the Miami Dolphins. That's not a good look, Dak.
Why It's Stunning
The reason all of this is relevant is due to how impressive Prescott looked in his rookie season just two years ago. He had 3,667 yards passing, 23 touchdowns, and only 4 interceptions. He completed 67.8 percent of his passes and had a passer rating of 104.9. Dak digressed last season with 3,324 yards passing, one-less touchdown, and 13 interceptions. His passer rating dropped to 86.6.
The play-calling hasn't exactly helped Prescott either. The Cowboys seem to refuse to want to feed running back Ezekiel Elliott the ball. This isn't the formula they used two years ago when both players boasted impressive rookie numbers. The team's lack of a deep threat in the passing game certainly doesn't help matters either. The front-office has to get Dak some help very quickly if they want to turn things around.
As you can see, there are a number of factors that contribute to Dak's issues this season. However he needs to sort them out. That's what the elite quarterbacks do. He has the talent. Now he just needs to get the mental part under control.
Follow us on Twitter and YouTube
Photo credit to Disney | ABC Television Group via Flickr