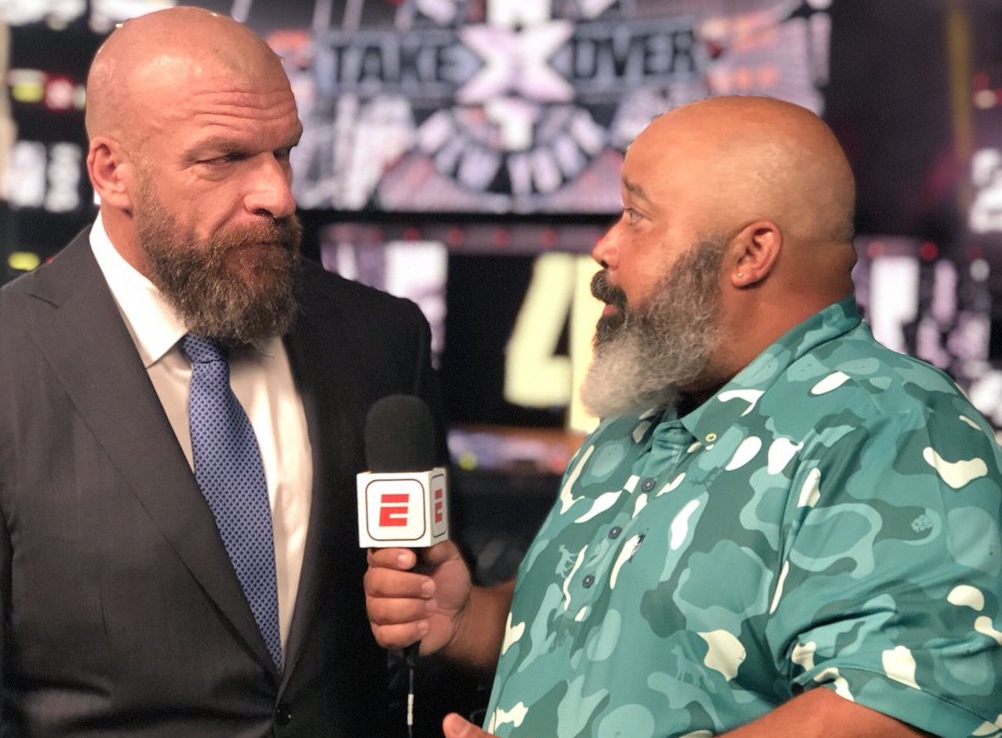 Impact Officials Reportedly Meet with WWE Officials
According to LordsofPain.net, Impact officials and WWE representatives met last week. There was apparently a "behind closed doors" meeting in Stamford, Connecticut.
Behind Enemy Lines
As reported by PWInsider, Impact officials Scott D'Amore and Ed Nordholm met with several members of Triple H's corporate team. Interesting enough, Vince McMahon was not in attendance. It isn't known if Triple H himself was there also, but it seems likely if his team of people was.
Impact was returning from their series of UK shows. On the way to Mexico for the upcoming Impact special, they stopped in Stamford for this secret meeting.
Nothing Too Urgent
A nameless WWE source claimed the meeting was just a way to "get both teams in the same room." Apparently, it was nothing more than a meeting to discuss each companies upcoming events. There was supposedly no negotiation of any kind.
It's no secret that WWE and Impact are both in good graces with one another. Impact gave WWE the rights to use some AJ Styles footage. They also gave over the rights to the Hardy's "broken" gimmick late last year.
Impact Is Not For Sale
Impact officials wanted to stress that the brand nor the company are for sale. The TNA/Impact video archive is also not up for any sort of price.
It seems this was just a simple meeting between two wrestling promotions just to see how the other is doing. The key details of this meeting haven't been released. Maybe, somewhere down the line, more details will be revealed about what was exactly discussed.
Personally, I don't see it as anything to shake a stick at. It would be interesting, however, to learn what they had been discussing.
Social Media
Follow TSJ101Sports on Twitter: @T101Sports and @T101SportsWWE
Follow me, the writer, on Twitter: @JordanPiekarski
Photo credit: Triple H via Twitter