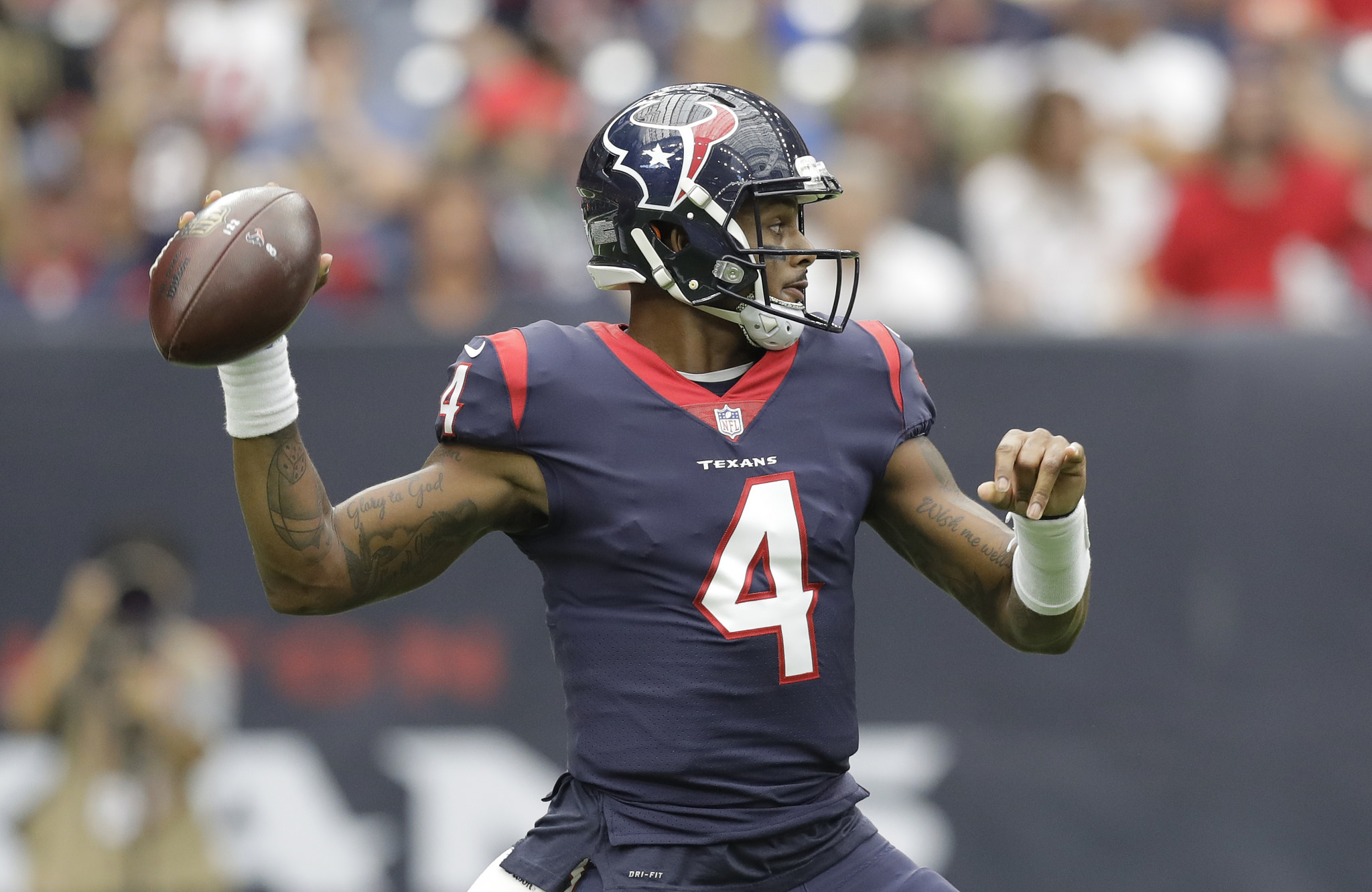 Houston Texans vs Tennessee Titans Preview
Date: Sunday, September 16, 2018
Time: 1:00 pm Eastern Time
Location: NRG Stadium, Houston, TX
Team Records:
Houston Texans 0-1-0
Tennessee Titans 0-1-0
The Houston Texans lost a game in Week 1 that many thought they could have actually won. The Tennessee Titans played the most unusual game in Week 1. The Titans endured the longest game in NFL history (7hrs 110 mins) before succumbing 27-20 to the Miami Dolphins. This week it's the teacher (Bill O'Brien) versus the pupil (Mike Vrabel). Only one can win….maybe (just ask Pittsburgh and Cleveland).
Houston's Big Question
How do the Texans fix the offensive line in six days? Two days ago, the Texans placed offensive lineman Seantrel Henderson on IR. It was a blow to an offensive line that is mediocre at best. Henderson, the 237th pick in the 2014 draft, has had a mediocre career at best. A two-time substance abuse violator, he was a bandaid fix. To have Henderson as a starter shows you the desperation of the Texans.
Sure Houston swapped out of four of its five offensive linemen from a season ago. Unfortunately, it is all smoke and mirrors. There are not enough quality lineman for all the starting spots in the NFL. Houston has none of those quality at the moment. Martinas Rankin may eventually get there but he is no Duane Brown. Where is a guy like David Quessenberry when you need him? Oh yeah, he was released and signed by the Titans.
Roderick Johnson signed from the practice team replaces Henderson. Who? Roderick Johnson? Oh my DeShaun Watson will be running for his life this week. Good thing he's mobile.
Titan's Big Question
The Tennessee Titans have to be scratching their heads because no one knows which quarterback will show up in Week 2. It's almost as if the Titans are playing the To Tell The Truth. Will the real Marcus Mariota please stand up?
With three seasons and 42 games under his belt, the former Oregon Duck, has yet to prove he was worthy of a second overall pick. Last year alone he threw 13 touchdowns against 15 picks for a team. For his career, he has thrown 58 touchdowns and 36 picks. Sunday, he had zero touchdown throws and two interceptions. Some will use his banged up elbow (early third quarter) as a reason for his poor performance. Invalid excuse when you consider that Aaron Rodgers, Green Bay quarterback, threw three second half touchdowns on bum knee.
Texans Advantage
Houston's defense will win this game for the Texans or the team that calls NRG home will lose. The defensive front showed second half flashes of brilliance finding ways to hit Tom Brady. An offense needs to be on guard when they hear JJ Watt say he is feeling more comfortable.
"I think I really started to get lathered up there by the second half and I think that just knocking some of that rust off for a full game and just getting back into a groove and so I'm excited to watch the film, learn from it, grow from it and then go out there next week." JJ Watt
Not good news if you're Mariota and the Tennessee offense. We know all the big names, Watt, Whitney Mercillus, Jadeveon Clowney but it was nose guard DJ Reader with two sacks on Brady. Not good news if you're Mariota and the Tennessee offense. The defense had three turnovers against a usually stingy Patriots offense. Not good news if you're Mariota and the Tennessee offense. Mariota in three games against Houston has one touchdown against three picks. With a 1-2 career record against Houston, Mariota is 33 of 55 for 448 yards with a TD and three picks. He has also been sacked three times. Not good news if you're Mariota and the Tennessee offense.
Titans Advantage
Mike Vrabel's defense is the Titans' advantage in this game. Before you say the run defense got crushed, remember  most of it was in the first half. Only 39 yards rushing after that. Jurell Casey (6 tackles, 2TFL's), DaQuan Jones and Austin Jackson should overpower the Texans offensive line. If you throw in linebacker Sharif Finch who showed at defensive end against the Dolphins in Week 1, it could be a nightmare for Watson and company.
Malcolm Butler (5 tackles, 1 TFL, INT) in the secondary is one upgrade. Safety Kenny Vaccaro (5 tackles, INT), another addition, is no slouch. Together they take away DeAndre Hopkins especially if Will Fuller V is a scratch.
The Final Whistle
When the final whistle blows and the smoke clears, Houston will stand at 1- 1. Watson will return to form in a repeat of last season's 57 -14 win. His arm but more importantly his legs will save the day for the Texans.
Photo credit to METAL print via Flickr