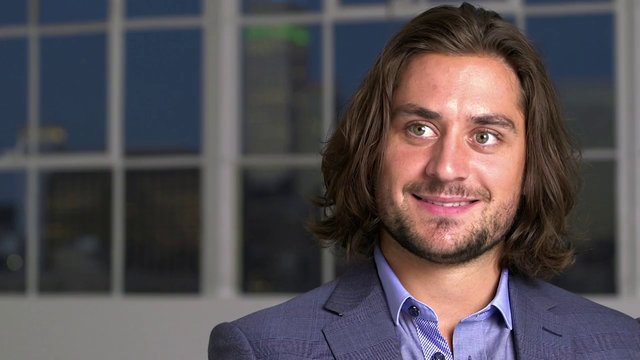 "Henke and Zucca's" 2018 Summer Classic Recap
The NHL Bridgestone Winter Classic is a staple of the hockey community, as well as the other Stadium Series games that have been established over the years. Outdoor hockey in August, though? Ulleval Stadium in Oslo, Norway, was converted into an outdoor rink for the 2018 "Henke and Zucca" Summer Classic. Here's our 2018 Summer Classic recap.
New York Rangers teammates Henrik Lundqvist and Mats Zuccarello hosted the event on August 11. Money raised was donated to the Zuccarello Foundation and the Henrik Lundqvist Foundation, as well as Right to Play. The Summer Classic moved to the 23,000-seat Ulleval Stadium after being held in Stavanger during the first four years.
Star-Studded Rosters
The Summer Classic features well-known current and former NHL players, making for an amazing game. This year's rosters included William Karlsson, Zdeno Chara, John Klingberg, William Nylander, Oliver Ekman-Larsson and Roman Josi, just to name a few. A little friendly ribbing made the selection draft especially entertaining.

Summer Classic Recap
The 2018 Summer Classic turned out to be a high-scoring affair due to rosters filled with high-profile NHL players. Even though Team Zucca pulled ahead early in the game, Team Henke eventually won 10-7. Team Henke couldn't score during the first period due to Antti Raanta's theatrical goaltending. A dramatic kick save kept the score in favor of Team Zucca, even though Team Henke was pushing toward the net.
Zuccarello tallied the first goals of the game, gifting his team an early 2-0 lead. While the opportunity to score a natural hat trick was in front of him, his first attempt was unsuccessful. Zuccarello then earned a penalty shot after a laughing Lundqvist held his net off the moorings as Zuccarello approached on another breakaway opportunity.
Zuccarello did eventually score his third and fourth goals of the game during the third period. He was not, however, the only player to reach that mark. Artem Anisimov of the Chicago Blackhawks also scored four goals to even the score between the two teams.
Full scoring summary:
First Period
09:09  ZUC  Mats Zuccarello
13:21  ZUC  Mats Zuccarello
Second Period
03:50  HEN  William Nylander
05:01  ZUC  Alexander Wennberg
11:26  HEN  Artem Anisimov
13:47  ZUC  Zdeno Chara
16:30  HEN  Artem Anisimov
18:19  ZUC  Derick Brassard
Third Period
02:28  ZUC  Mats Zuccarello
04:02  HEN  John Klingberg
05:51  HEN  Artem Anisimov
08:46  HEN  Loui Eriksson
12:13  HEN  Kevin Fiala
13:24  HEN  Artem Anisimov
16:49  ZUC  Mats Zuccarello
18:20  HEN  Carl Hagelin
19:33  HEN  Kevin Fiala
Follow Jess on Twitter at @jmstarr_
TSJ 101 Sports is now selling shirts, hoodies, baseball t-shirts, phone cases, mugs and a lot more!  –> Buy Your TSJ 101 Sports Merch Today!