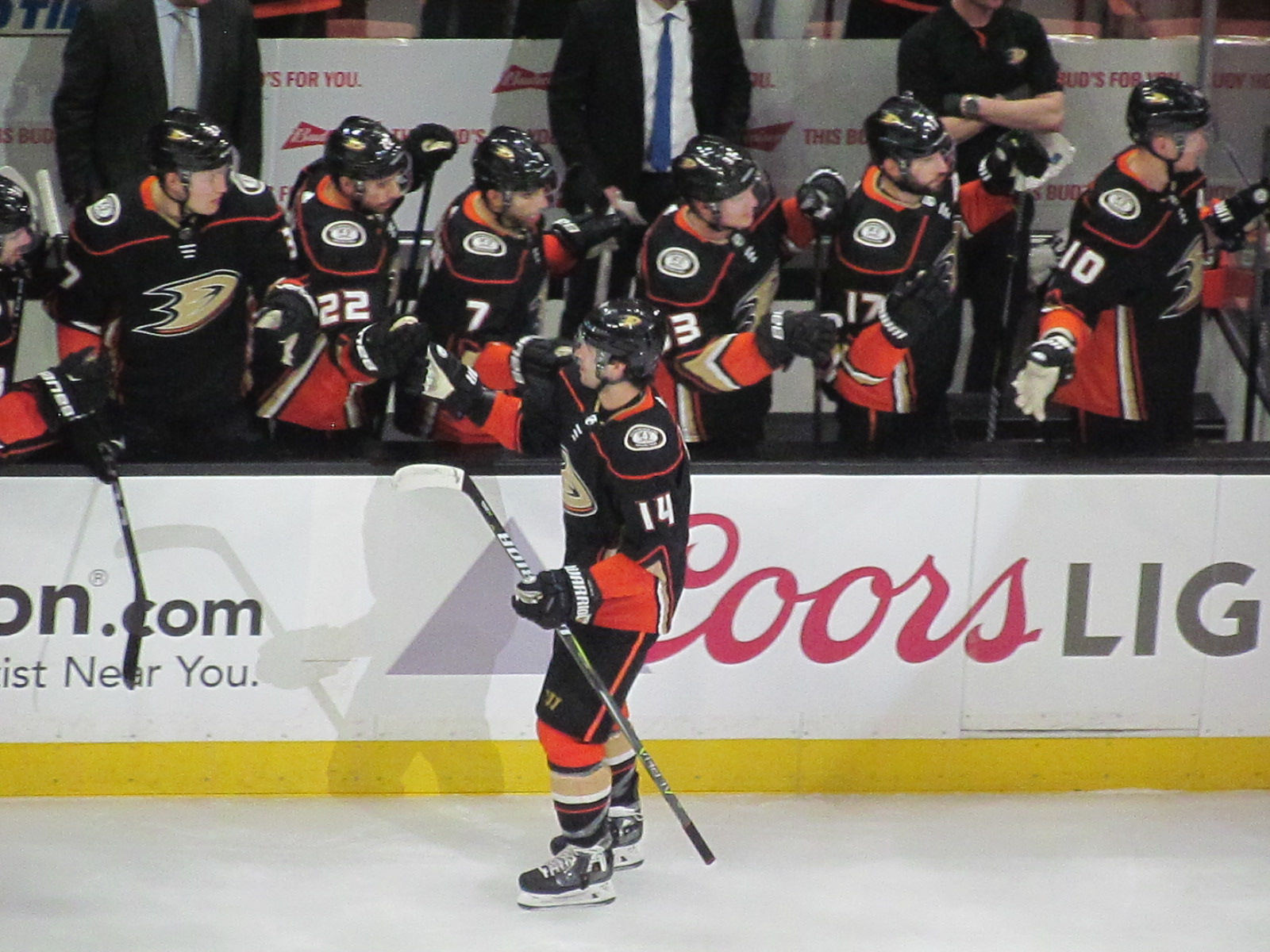 Health of Eaves, Kesler may determine what team does
The 2017-18 season was a disappointingly good season for the Anaheim Ducks. It was good in the fact that the team finished second in a pretty top heavy, competitive Pacific Division. That allowed them to qualify for the playoffs for the sixth straight season. They did so despite having most of their key players miss significant time due to injury.
However, the disappointment lies in the fact that you almost forget this team made the playoffs. The Ducks were swept in the first round by the San Jose Sharks. It had been the first time in 19 years that Anaheim was swept at any point of the postseason.
As expected, this did not sit well with anybody in the organization. Management, the coaching staff, and players all knew and stated that something has to change. And that change could come through free agency.
Time to speed things up?
One of the things that bothered general manager Bob Murray about the short playoff run is how slow his team looked compared to San Jose. It's no secret that the NHL game today is being played much faster than even five, six years ago. And that has caused the Ducks problems in recent seasons.
Since the 2005-06 season, Anaheim has tried to maintain an identity: to be a big, physical, bruising team. And that style has given the team it's fair share of success.
The Ducks have made the playoffs in all but two years since 2005-06. They've reached the conference finals four times in that span (2006, 2007, 2015, 2017) and won the Stanley Cup in 2007.
But 2007 was also the last time Anaheim reached the fourth round of the postseason. And changing the style of play may be the way to go to get back to the fourth round.
Speed, speed, speed
After the series loss to San Jose, Murray stated that he wanted his team to play faster. He reportedly met with head coach Randy Carlyle about implementing a faster style of play. Murray stated he didn't expect all of his players to become speed demons on the ice, skating wise. He just wants a team that makes quicker decisions in getting the puck up the ice.
He even discussed how not every player on the Sharks is a fast skater. They just play quickly with the puck.
One of the things that irked Murray, Carlyle, and me (as a fan) last season was how many time forwards would circle back into the defensive zone with the puck. A lot of times when that happened, opposing teams would press the forwards, cause a turnover, and pin the Ducks in their defensive zone. That's what Murray wants to get rid of.
So how can free agency help Anaheim with this? There is one available player that has speed to burn.
Michael Grabner
Grabner has been regarded as one of the fastest players in the NHL since entering the league in 2009-10. That speed has made him an excellent penalty killer. He has also shown a scoring touch.
He's coming off back-to-back 27-goal seasons. Adding a player like that to the third line would be a major boost to the Ducks' offense. If Anaheim chooses to sign Grabner, they could possibly be getting a bargain.
Last season, Grabner had a $1.65 million cap hit. With over $13 million available in cap space, the Ducks have plenty of room to bring him in.
There are a few other players that Anaheim could take a look at.
Nail Yakupov, Anthony Duclair, and Riley Nash are young guys who can play fast and put up some points. They also wouldn't eat up a lot of that cap space. However, what the Ducks do will more than likely be affected by the health of two guys, Ryan Kesler and Patrick Eaves.
Will Kesler be ready for 2018-19?
2017-18 was a tough season for the former Selke Trophy winner. Kesler was only able to play in 44 games last season after having hip surgery the off-season prior. There have been reports this off-season that his recovery is not going as well as hoped for. It has even been suggested that there's a chance Kesler may miss the entire 2018-19 season.
Murray has denied the latter claim and believes Kesler will play in the upcoming season. If he can't go, though, it will leave Anaheim with a hole in their second line. Yet, the Ducks could fill that hole internally.
Adam Henrique could slide up from the third line to the second line. If Anaheim needs to do that, then bringing back Derek Grant and possibly Antoine Vermette would help. Either guy could center the third or fourth lines to keep the Ducks' strength down the middle.
Grant should be brought back, in my opinion. He had a career year, scoring 12 goals in 66 games. He hadn't scored a goal in the NHL in 86 career games before joining Anaheim.
Grant showed his versatility last season, having to spend a bit of time centering the top line when Ryan Getzlaf was out of the lineup with injury. He also saw time on the second power play unit.
Eaves ready to return?
Eaves had a rough 2017-18 campaign, as well. The 34-year-old was only able to play two games due to being diagnosed with a neurological disease known as Guillian-Barré syndrome not long after the season started. However, it looks like things have improved for Eaves.
He was able to begin training again at the beginning of 2018. Eaves also found out he was misdiagnosed for Guillian-Barré and has apparently been given a clean bill of neurological health. He did have to have should surgery in March, but it looks like he will be ready for when the season starts.
If that's the case, the Ducks' top-six just got deeper. When Anaheim acquired Eaves in the 2016-17 season, he had quick chemistry with Getzlaf. The chemistry was so good it pushed Corey Perry down to the third line. If Eaves returns, it's one less spot the Ducks will have to fill through free agency.
RFAs are current priority
Anaheim's current priority is re-signing their seven restricted free agents, headlined by Ondrej Kase and Brandon Montour. Both youngsters had a break out 2017-18 campaign and look to be important for Anaheim's future. The more restricted free agents the Ducks can re-sign, the less they'll probably have to do in free agency.
This article was originally written by former TSJ101SPORTS NHL Department Head and writer Carlos Medellin. Due to systems modalities, the article has been assigned to the author tag designation "Former Writers".