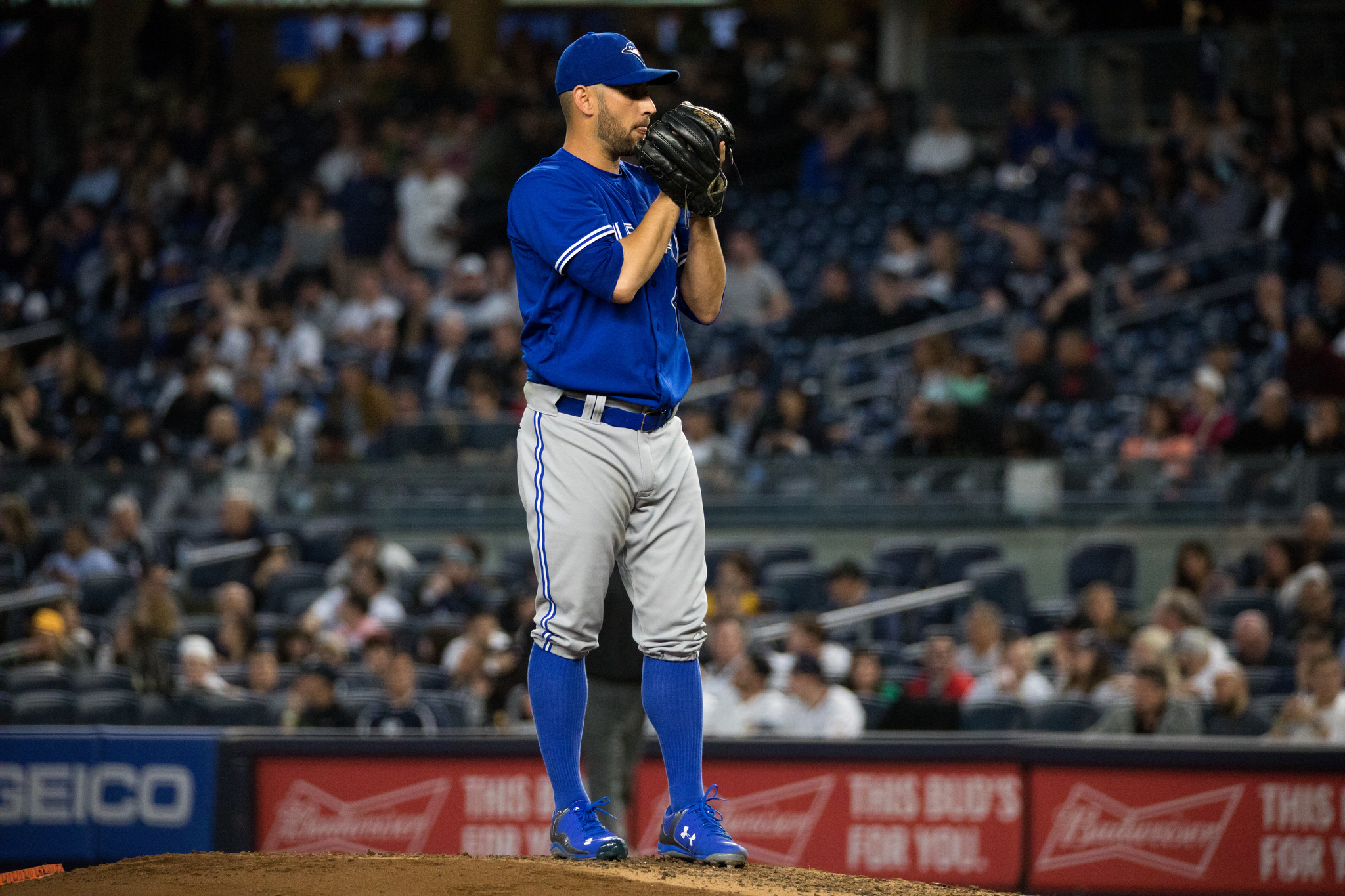 The Blue Jays Need To Win Game 2 In Minnesota
The Blue Jays need to win game 2 in Minnesota. The struggling Twins are 9-15, and represent a chance for Toronto to regain their season. The difficulties against the Red Sox were expected. After all, the Sox were and still are the best team in all of baseball. They represented a challenge, and the Jays were not up to it. The series against the Rangers, however, was not one the Jays should have lost. The Rangers were 9-17 coming to Toronto and were struggling to win games. The Jays need tonight's win to secure the series and get their early season confidence back.
Pitching
Marco Estrada takes the rubber in tonight's game, looking for his third win. His 6.00 ERA is a testament to his early struggles, especially with the long ball. Estrada has given up 7 home runs so far this season in 5 games. The Twins are without Byron Buxton and Miguel Sanó, but not without power. Joe Mauer and Brian Dozier are threats, and the younger players on the team are not to be overlooked. In last night's game, their young RF Robbie Grossman was 2-4 with a walk and a run scored. CF Max Kepler was 3-5 with an RBI and a run scored. The Jays' pitching staff can't be complacent.
Things to Take Advantage of
The Twins' defense, especially their outfield, have had their struggles. Last night, C Mitch Garver was the first to show evidence of these struggles when he failed to pick up a rolling ball on the foul line. The ball never made it off the foul line. Yangervis Solarte ran right past Garver on the base path to score Toronto's first run. The RBI single by Gurriel Jr kept the bases loaded. Several times, outfielders dropped balls that should've been easy catches. If the Jays can continue to take advantage of these difficulties, they can hopefully take tonight's game and win the series.
Why the Blue Jays Need To Win Game 2
Marcus Stroman takes the mound tomorrow night. He has had uncharacteristic struggles, and no one really knows how he's going to perform on any given night. This is why the Blue Jays need to win game 2, because a win tomorrow is not guaranteed. This should be a relatively easy series, and if the Jays lose this one, I worry about their performances upcoming. They face Cleveland, Tampa Bay, and Seattle in the coming week.
Written by Susannah Schmidt
Follow us on Twitter @T101Sports and @T101SportsMLB
Follow me on Twitter @SusannahElyse