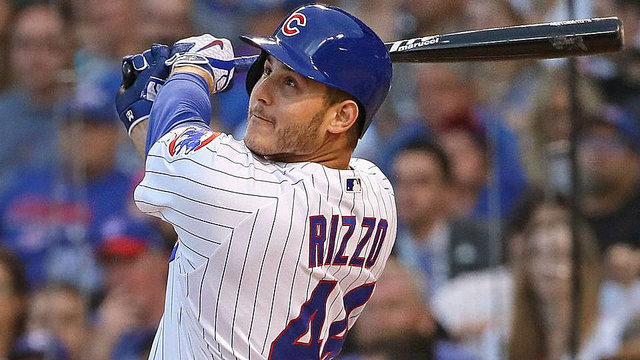 Cubs/Cardinals Set To Face Off In The First Of A Three-Game Series
After a snow out in yesterdays finale against the Braves, the Cubs are right back at it again. Facing off against the St. Louis Cardinals, these series are always a lot of fun to watch and never seem to disappoint. There are a lot of things I'm looking for in this Cubs/Cardinals series, the biggest, however, is the return of Cubs first baseman Anthony Rizzo. With the way the Cubs offense has looked in the past few games, it will be a huge boost to the line up to have our star player back in the lineup. Also, I would like to see how Tyler Chatwood handles his start after getting pounced on his last start for 5 runs.
Pitching
Tyler Chatwood takes the bump for the Cubs tonight, posting a 4.91 ERA that isn't pretty but its better than his opposition. Adam Wainwright goes for the Cardinals and is holding a 5.06 ERA early on in the season. I like Chatwood's matchup today in the extreme cold especially since he is a groundball pitcher, that should help him out in today's start. Wainwright has been sketchy so far this season. In just 2 starts he has only been able to go 10.2 IP with a WHIP of 1.50, and I can't imagine that he's going to do any better in today's game.
Tyler Chatwood final line (prediction)- 6.0 IP, 3 R, 3 ER, 5 H, 2 BB and 4 SO
Offense
After Saturdays amazing 12 unanswered run comeback I would hope that would be the start of a new looking offense. Or it could be like the previous season and the Cubs may struggle to put even a single run on the board all night. This Cubs/Cardinals series could be what the offense needs to get going on a consistent basis. Whatever happens, it's important to remember that it is still early in the season.