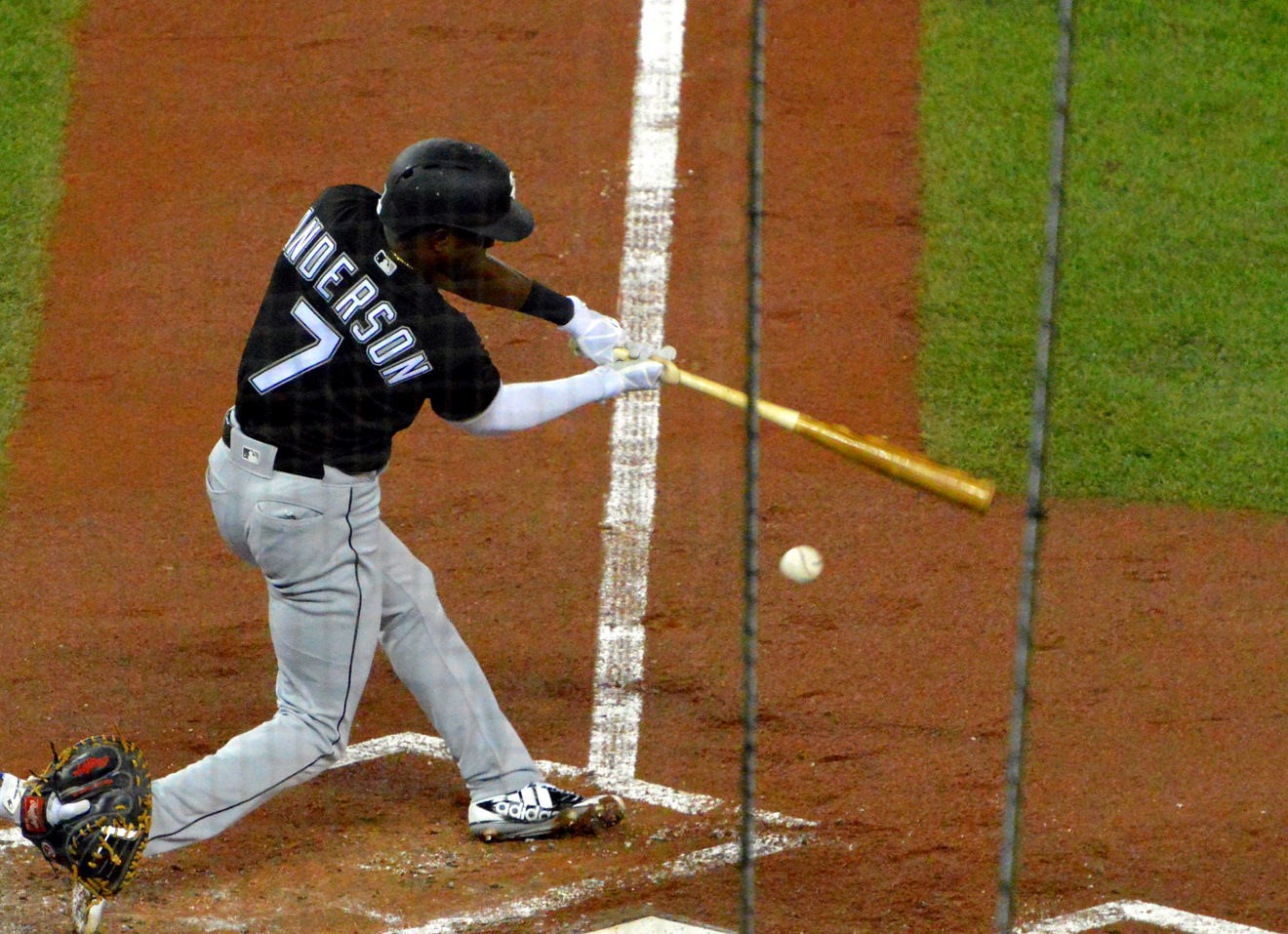 The White Sox Bats Remain Cold In Oakland
Despite moving to some warmer weather, the White Sox bats remain cold. The Sox dropped the opener to the Athletics 8-1 after a decent start from Reynaldo Lopez.
Lopez pitched 6 innings giving up 4 hits and 2 runs with an impressive 10 strikeouts. He ran into trouble, most notably in the first, but was able to escape the inning unscathed. After Lopez, Luis Avilan came in to relieve him, however, Avilan's outing did not go as planned. Unable to get an out, he gave up 3 runs on 1 hit and 1 walk.
Danny Farquhar pitched one inning not allowing any hits and finishing with one strikeout. Recent call-up Chris Volstad came in for the 9th, pitching 0.1 innings giving up 2 hits and 1 walk, which resulted in 3 earned runs.
The Sox offense did not provide much support for the struggling pitching staff. The team racked up 6 hits in total as well as striking out 8 times as a team. The most notable performance was from Jose Abreu who scored the teams lone run on a solo home run in the 9th.
Centerfielder Adam Engel went 2 for 3 with one strikeout in the game. At the top of the lineup, Moncada was able to go 1 for 3, but his concerning strikeout percentage continues to rise as he struck out twice in the game.
---
About Me
I am the MLB Editor and White Sox writer here at TSJ 101 Sports. Since I was a little kid, my dream has been to be involved with the sport of baseball. You can support me and my dream by donating me a Ko-Fi with the button below. Thank you for the Support!

You can also follow me on Twitter @brennanfrawley
This article was originally written by former TSJ101SPORTS MLB Department Head and writer Brennan Frawley. Due to systems modalities, the article has been assigned to the author tag designation "Former Writers".