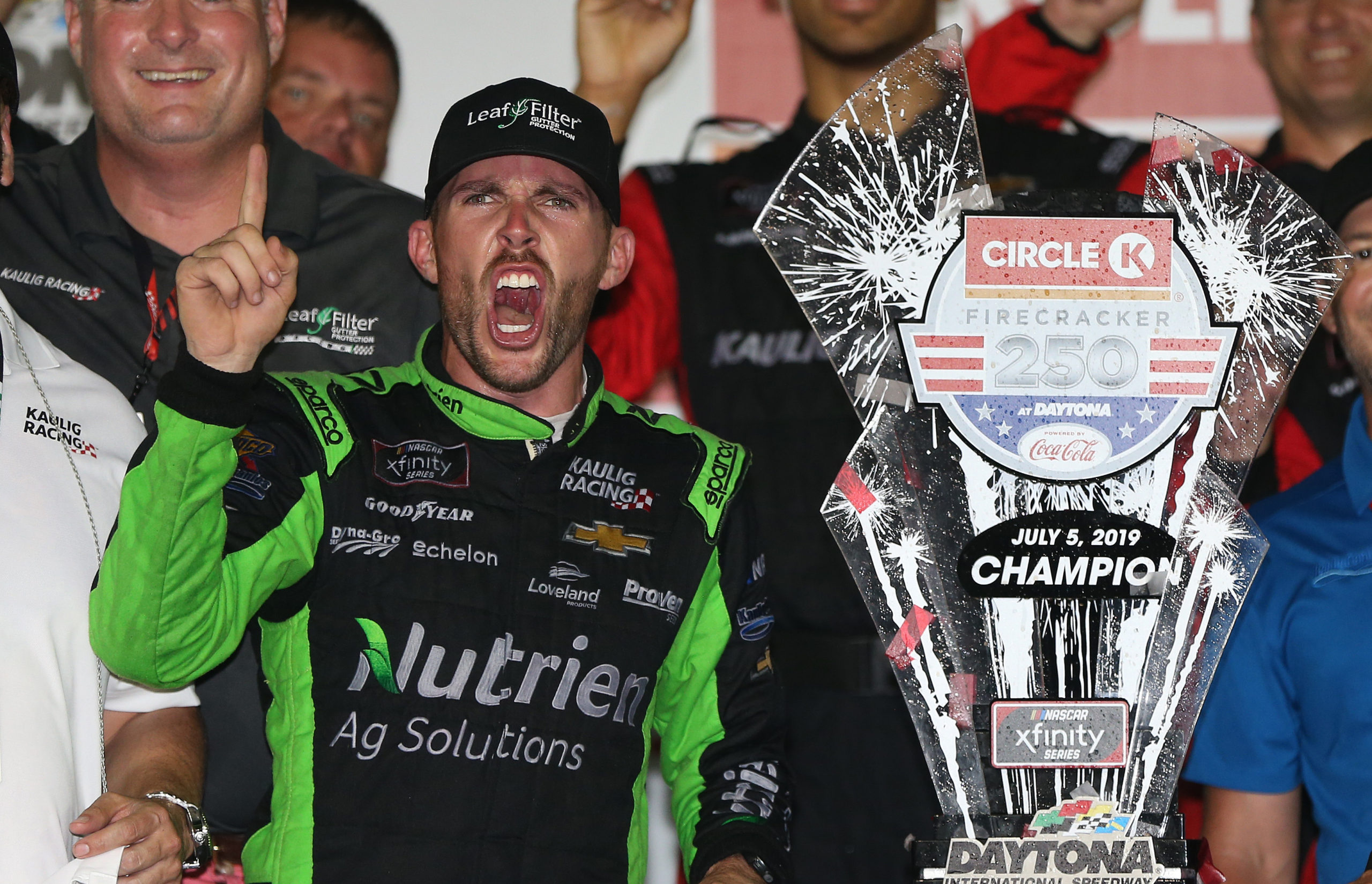 Ross Chastain Will Pilot Trackhouse No. 1 Chevrolet for 2022 Season
CONCORD, N.C. – Ross Chastain will have perhaps the shortest silly season move, as he will remain in the same building. With Trackhouse Racing taking over all assets of Chip Ganassi's NASCAR operation, thus included the team's shop. Trackhouse will retain Chastain as a driver for their second car in 2022, joining Daniel Suarez in their lineup. Chastain will move from the 42 to the 1 over the offseason, as he will become a new face at Trackhouse Racing.
Chastain's Reaction
"This is another dream come true for me," said Chastain. "Trackhouse is one of the most interesting organizations in the garage. The enthusiasm they bring off the track and the program they are building on the track is exciting. Working with Daniel and Justin, however I can, is my number one priority. I know that I can help build our Chevrolets to be as strong as possible."
"The opportunity we have in front of us is almost hard to comprehend. But I know that our group is ready for the challenge of elevating ourselves to reach our goals" he said. "I honestly couldn't be much happier than I am right now and expect that to carry on through next year and into the future. This is a great opportunity and I'm ready to keep working."
Chastain's Season So Far
Ross Chastain, 28, of Alva, Florida, is in his first season in the Cup Series with Ganassi. Through 22 races, Chastain has brought the No. 42 team back into the limelight, with two top-fives, six top-10s, and an average finish of 17.8. Heading into the final four weeks of the regular season, the 42 sits 18th in overall points, but 144 markers out of the Playoffs. Chastain's best result so far this year was second to Kyle Larson in Nashville. Chastain currently leads his future teammate Daniel Suarez in the standings, as Suarez's No. 99 sits 22nd in points.
The Right Move for Trackhouse?
"Ross is a young, aggressive driver that we believe has the talent to win races at the Cup Series level," said Trackhouse owner Justin Marks. "We think his personality and work ethic will fit perfectly with Daniel as we build our organization for the 2022 season and beyond."
In Atlanta last month, I asked Daniel Suarez what kind of teammate he wanted for 2022. "The fastest," Suarez put bluntly. "Whoever's the fastest, because it's always good to have competition in-house, to keep getting better. Whoever is the fastest option available, get that, so we can get better and improve Trackhouse together."
Has Trackhouse's strong performances this year surprised Suarez? "Honestly it hasn't," Suarez told me. "It has surprised many people in the team, but not me. My expectations actually haven't been met yet. I think we have done a good job, but there's always room for improvement. I feel like we just keep getting better."
With the Chastain news, Suarez also said "I am very happy with the selection of Ross as a teammate next year. He brings a lot to the table. I am looking forward to start working with him and making our two Trackhouse cars as fast as possible. I know we are going to win races."
The other strong contender for this second Trackhouse seat was the other Ganassi driver, Kurt Busch. With this announcement, Busch's future is still up in the air. Stay tuned for any news regarding Kurt Busch's 2022 plans.
What does 2022 Hold for Trackhouse?
Can Chastain be the one to help put Trackhouse on the map even more next year? With two hungry young drivers, this team appears stable and ready to contend for wins and Playoff spots. Currently, both Chastain and Suarez are just on the cusp of postseason contention. When paired together, the sky may just be the limit for this team's results. At the start of this year, Justin Marks said that he wanted to contend for a Playoff spot. Come 2022, Trackhouse Racing may just do exactly that on both fronts with the 1 and the 99.
Written by Peter Stratta
Be sure to follow us on Twitter
Be sure to follow the writer on Twitter
Photo Credit to Matt Sullivan/Getty Images for NASCAR