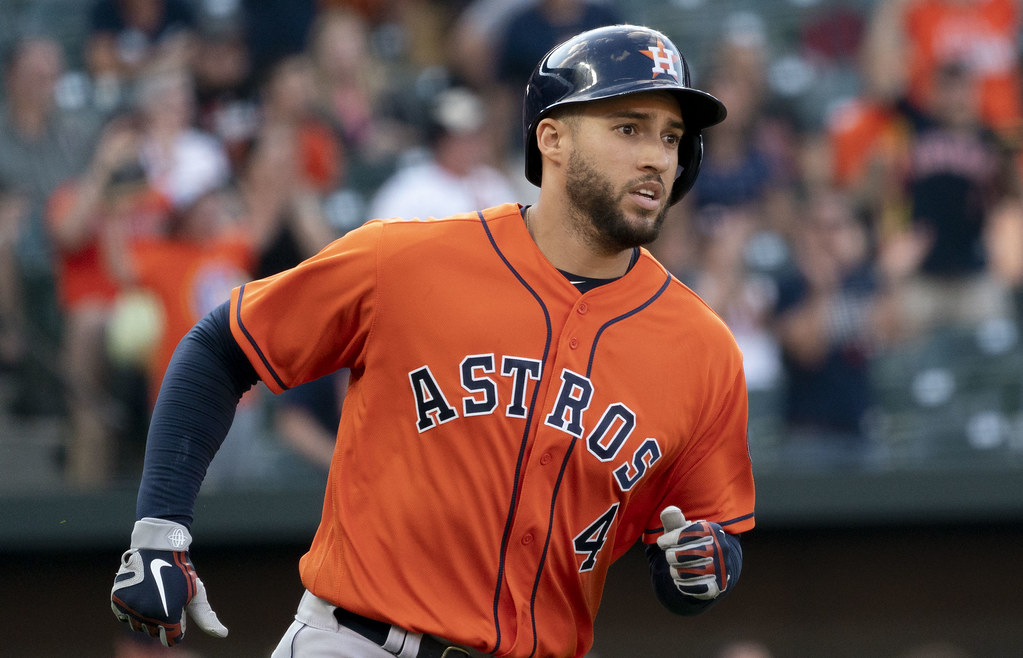 Blue Jays Make Big Splash Signing George Springer
The Toronto Blue Jays have made their big free-agency splash as they have signed George Springer to a six-year deal worth $150 million. Springer is the star the Jays have been looking for all winter. For the past four years, Springer has been a staple at the leadoff spot for the Astros. During his time in Houston (spanning six seasons), Springer slashed .270/.361/.491 with 174 homers and 458 RBIs. He has also earned three All-Star nods, two Silver Sluggers, and was World Series MVP for the Astros back in 2017.
Springer was perhaps one of the most coveted free-agent available this offseason. He passed on the Astros one-year, $18.9 million qualifying offer. In addition, he has been a dangerous threat at the plate during the biggest moments. His 19 postseason homers are tied for fourth all-time. He also is top-15 all-time during the postseason in slugging percentage, extra-base hits and runs scored.
For the past four years, Springer has arguably been the best leadoff hitter in all of baseball. He ranks second in homers (136), third in RBIs (352), fourth in hits (665), and fourth in extra-base hits (254). Springer has also been terrific in centerfield. He also provides the option to slide over to a corner outfield spot should the Blue Jays decide to go that way.
Overall, this is a fantastic move for the Blue Jays. With the Mets being the only other front-runners, Toronto made the splash they needed to help them compete in the AL East.
Written By Zach Nau
Follow Zach and TSJ: MLB on Twitter
Photo Credit to KA Sports Photos via Flickr
Follow TSJ on Facebook and Twitter